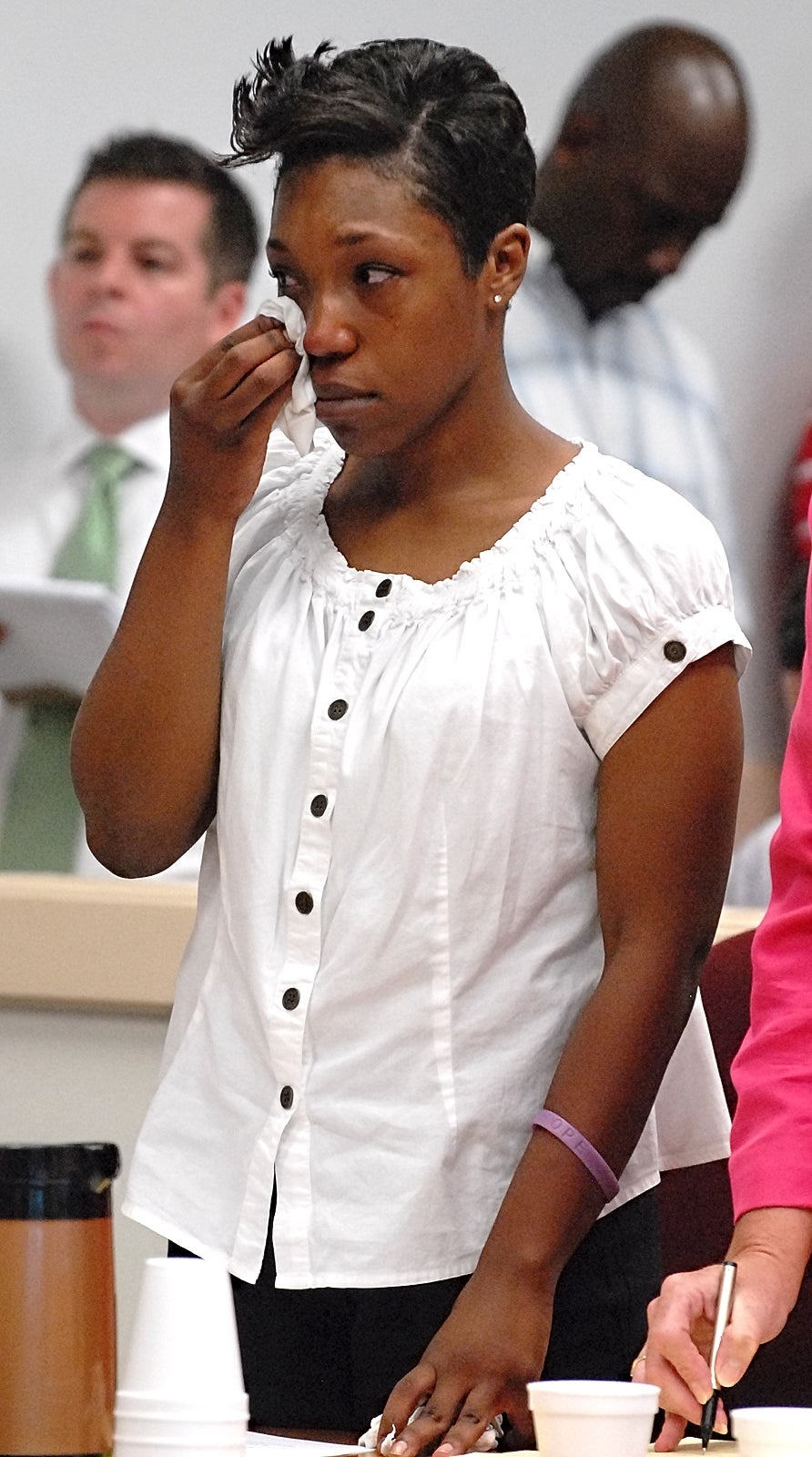 Ga. mother convicted of son's jaywalking death wants charges dismissed
(CBS/AP) ATLANTA - Raquel Nelson, who was convicted of vehicular homicide in the jaywalking-related death of her 4-year-old son, was facing a choice: Serve a year of probation in the case, or risk a new trial and lengthier penalty for a crime she doesn't believe she committed.
On Tuesday, though, the Georgia mother picked a third option.
Her attorney asked the Georgia Court of Appeals to dismiss all criminal charges against Nelson, arguing that prosecutors didn't have enough evidence to charge her with any crime involving the death of her son A.J., who was struck by a hit-and-run driver as Nelson led him across the street.
"This was crossing the street with other people to get home," defense attorney Steve Sadow told the three-judge panel. "It was unfortunate. And it was tragic. But that doesn't make it a crime."
The initial move to charge Nelson, the grieving mother devastated by her son's death, struck many as overreach. She was charged after A.J. was struck by a van as they jaywalked across a busy five-lane road in suburban Atlanta, and the case against her sparked outrage from activists who flooded the judge's office with letters and gathered thousands of signatures on an online petition to support her.
She and her three children had just stepped off a bus at a stop in Marietta late on the night of April 10, 2010 to return to her apartment complex across the street. Nelson led her children to a median instead of walking to a crosswalk three-tenths of a mile away, according to court records, when her daughter darted safely across the street and her son tried to follow.
That's when he was fatally struck by an oncoming van driven by Jerry Guy, who had been drinking earlier in the day while taking pain medication, was partially blind and had two previous hit-and-run convictions from 1997, records show.
The decision to prosecute Guy, who fled the scene, was an easy one. He pleaded guilty to hit-and-run charges and was sentenced to six months in prison.
Nelson was convicted in July of second-degree vehicular homicide, reckless conduct and jaywalking and sentenced to a year of probation. Then she accepted a judge's offer of a new trial instead. The reckless conduct charge was later dropped, but defense lawyer Sadow and Nelson came to court on Tuesday to request that the other two charges, both misdemeanors, be dismissed as well.
He argued that prosecutors didn't have enough evidence to charge her with any criminal wrongdoing in crossing the street, and urged the court to find that the death was caused by the van's driver and not his client's unfortunate decision.
"She has to live with this the rest of her life," he said. "And it's critical that there has to be a determination that she did nothing criminally wrong."
Complete coverage of the Raquel Nelson jaywalking case on Crimesider
Thanks for reading CBS NEWS.
Create your free account or log in
for more features.