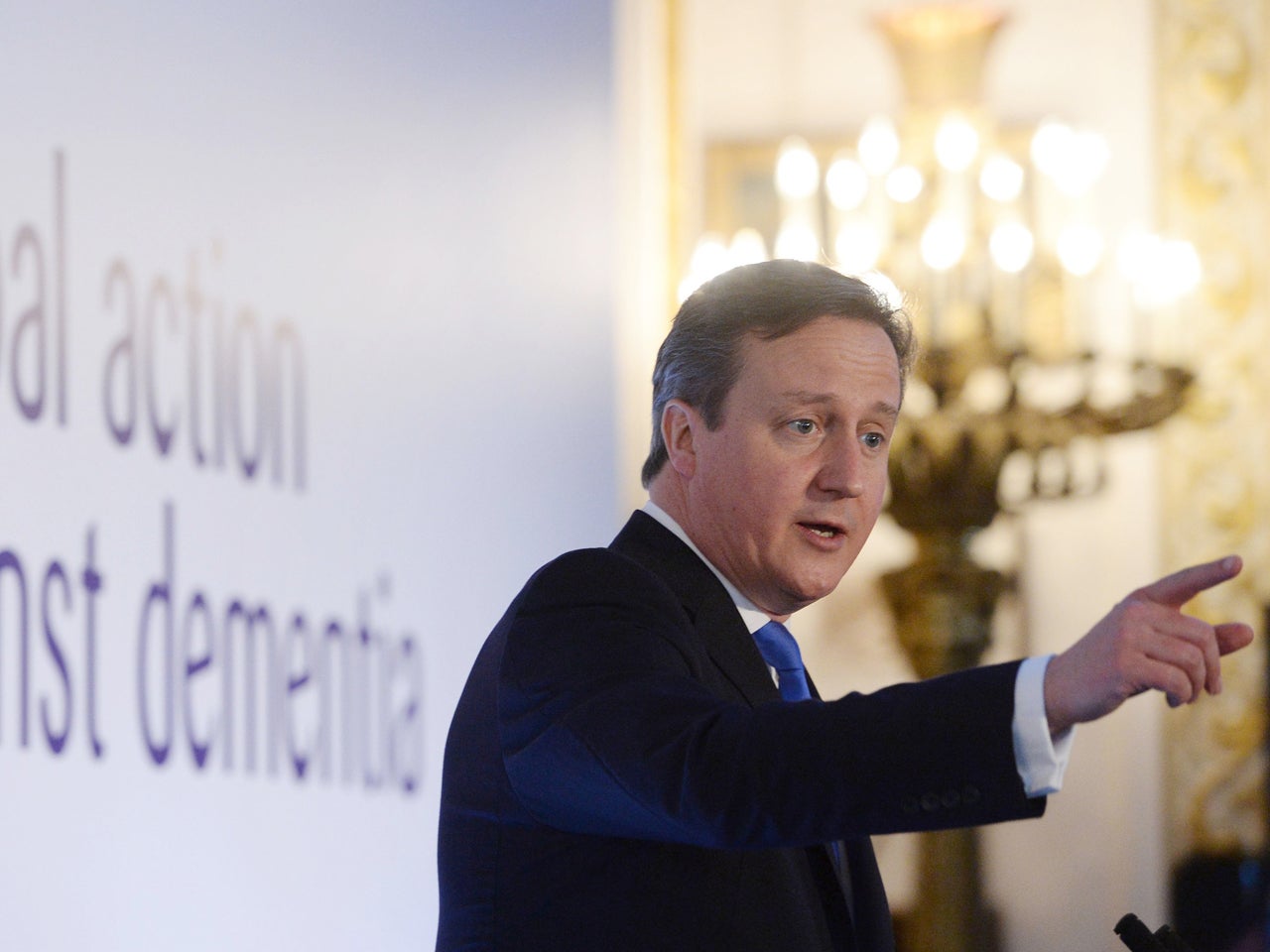 G8 leaders urge governments to band together against Alzheimer's and dementia
The world needs to fight the spread of dementia in the same way it mobilized against AIDS, a British government minister told a special summit on the disease on Wednesday, saying failure to tackle it would wreck state health budgets.
Global cases of dementia are expected to triple by 2050, yet scientists are still struggling to understand the basic biology of the memory-robbing brain condition, and the medicine cupboard is bare.
"In terms of a cure, or even a treatment that can modify the disease, we are empty-handed," World Health Organization (WHO) Director-General Margaret Chan told ministers, campaigners, scientists and drug industry executives from the Group of Eight leading economies at the summit in London.
British Health Minister Jeremy Hunt said there were lessons to be learned from the fight against AIDS, where a 2005 G8 summit played a key role in pushing for better and more widely available drugs.
"We have turned the global tide in the battle against AIDS. Now we need to do it again. We will bankrupt our healthcare systems if we don't," he said.
Dementia -- of which Alzheimer's disease is the most common form -- already affects 44 million people worldwide and this is set to reach 135 million by 2050, according to new estimates this month from Alzheimer's Disease International, a non-profit campaign group.
More than 70 percent of them will be living in poorer countries with scant access to healthcare.
Experts say many people could avoid dementia by adopting healthier diets, exercising more and giving up smoking, but that what the world badly needs is effective drugs.
It is a decade since the last drug was approved to treat Alzheimer's, and there is still no treatment that can slow the progression of the disease. Current drugs can do no more than ease some of the symptoms of the disorder.
Over the past 15 years more than 100 experimental Alzheimer's drugs have failed in development, according to the Pharmaceutical Research and Manufacturers of America.
DRUG FAILURES
Some companies are still trying to crack the problem, since the potential prize would be sales running into many billions of dollars a year.
Merck & Co said on Tuesday it would begin late-stage trials of a drug designed to block the build up of amyloid beta in the brain that is a central feature of the disease, after safety problems with other similar drugs.
Eli Lilly is starting a new trial of an antibody treatment that failed in earlier testing but is now being tried out in patients with mild disease.
Others in the Alzheimer's drug race include Roche, Johnson & Johnson and Eisai.
Much of the current research is focused on the idea that early intervention is likely to be a key to success, since once dementia has developed enough to show serious symptoms, it may be too late for any medicines to work.
British Prime Minister David Cameron said his country aimed to double its annual spending by 2025 to more than 130 million pounds ($214 million), up from a 2015 target of 66 million pounds.
The hope is that this will encourage other countries to follow suit, but dementia campaigners argue that spending will still remain a fraction of that spent on cancer research.
The global cost of dementia is already more than $600 billion, or around 1 percent of global gross domestic product -- and that figure will only increase, according to the WHO's Chan.
"Dementia is costly," she told the summit. "And not only is it costly, it is a heartbreaking disease."
Thanks for reading CBS NEWS.
Create your free account or log in
for more features.