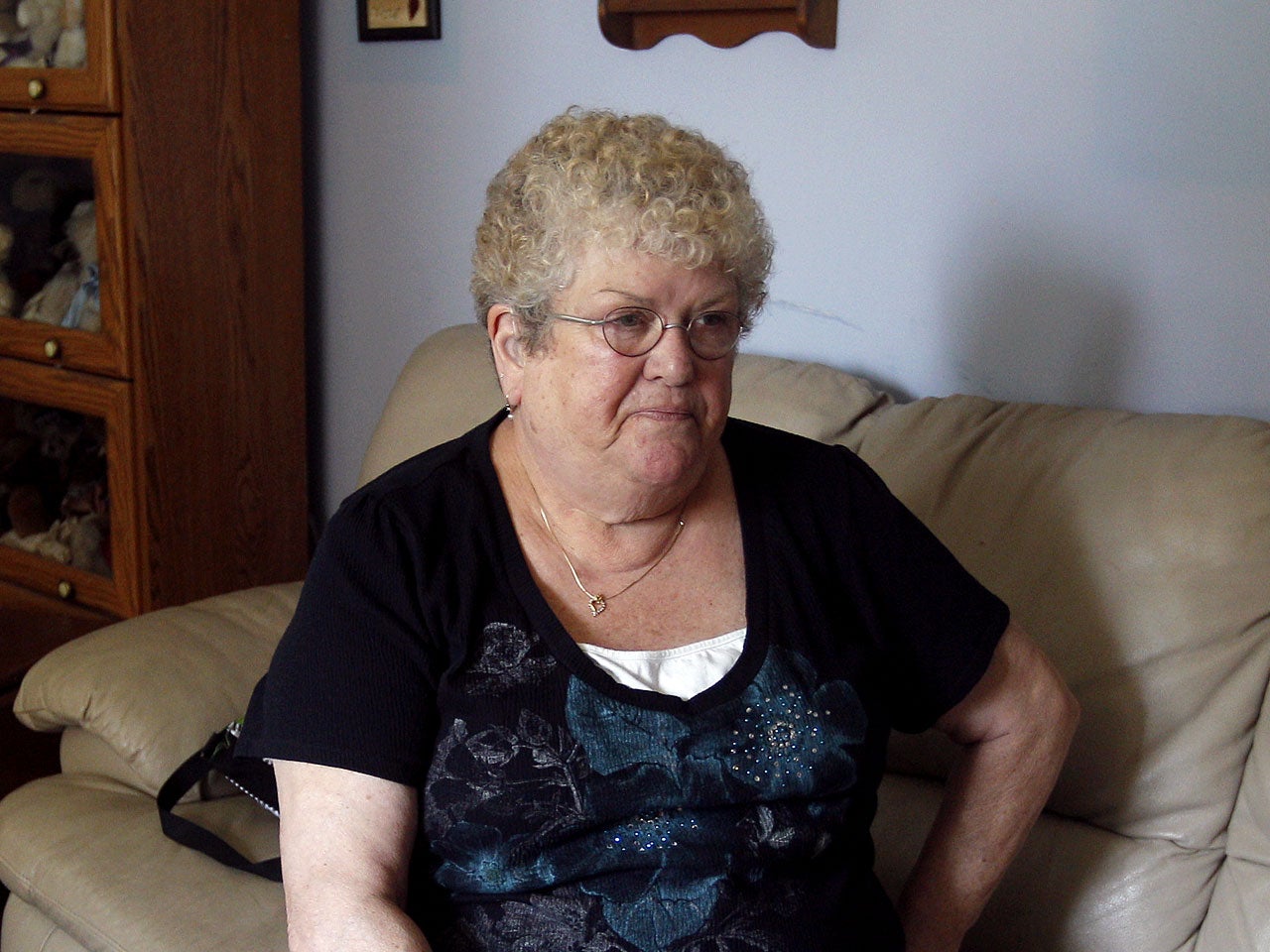 Funds for bullied bus monitor skyrocket over $400K
(CBS/AP) A video of a 68-year-old school bus monitor mercilessly taunted by seventh graders became an international online rallying point against bullies Thursday, with funds for the Rochester, N.Y., grandmother rapidly increasing hundreds of thousands of dollars and a deluge of people demanding harsh punishment for the boys.
Police said Karen Klein does not want her young tormenters to face criminal charges, partly because of the storm of criticism leveled at the boys from the Rochester suburb of Greece after the video went viral.
Bullied school bus monitor finds online support
"They've received death threats," Greece Police Capt. Steve Chatterton said Thursday. "Their families have been threatened. We have custody of one of their cellphones, and he had over 1,000 missed calls and 1,000 text messages threatening him. And he's 13 years old. That must stop."
The verbal abuse was captured in a 10-minute cellphone video recorded Monday by a student of Athena Middle School in suburban Rochester and later posted to YouTube. The video shows Klein trying her best to ignore the stream of profanity, insults and outright threats directed at her. One student taunted: "You don't have a family because they all killed themselves because they don't want to be near you."
Karen Klein's oldest son killed himself 10 years ago.
Eventually, she appears to break down in tears.
Klein's son, Brian, told CBS News affiliate WIVB he was "overwhelmed" by the vicious incident, but he hopes to send positive energy to all the supporters who donated money and sent his mother heartfelt messages.
"One thing I would really hope that would come out of this is maybe these kids would start learning to behave and respect their elders," Brian Klein said.
"You want to jump into that bus and you want to grab those kids and say `Knock it off!' And you want to hold her," said Amy Weber, a 43-year-old independent filmmaker from the Detroit area who pledged $100 Thursday through the international crowd-funding site Indiegogo.com.
"I think we hear about bullying every day and we become a little desensitized to it. This puts it in our face" said Weber, who is making a feature film about a bully.
Klein told NBC's "Today" show Thursday that it took "a lot of willpower" not to respond to the jeers from the four boys riding the bus operated by the Greece Central School District. Klein said she was "amazed" at the support she received.
"I've got these nice letters, emails, Facebook messages," she said. "It's like, wow, there's a whole world out there that I didn't know. It's really awesome."
She said she hopes the parents will talk to their children about being "a little more respectful."
Klein did not immediately return a call from The Associated Press seeking comment.
The video logged more than 2 million views by Thursday afternoon, breaking hearts and raising passions of people who recalled bullying incidents in their own pasts. The fundraiser set up on Indiegogo.com shattered its goal of raising $5,000 to send the grandmother of eight on a "vacation of a lifetime." More than 15,000 people donated, many in denominations of $20 or less.
Funds for Klein rapidly increased throughout Thursday, with over $12,000 raised between 4:00 and 5:00 pm ET alone. By Thursday evening, the Indiegogo.com fundraiser had over $400,000 in donations and counting.
"I don't see how anyone can watch that and not be touched by it. It made me realize — and I posted on my Facebook wall — that sticks and stones may break my bones but words will still hurt you no matter how old you are," said Deana Rock, a 42-year-old marketing professional from Williston, Vt., who pledged $30.
Rock said she was moved to tears by the video and donated the money so Klein would not have to get back on the bus.
Police in the suburb of Greece had to step up patrols near the houses of the four boys and said they had received several threatening hoax calls from people. The boys had not yet apologized to Klein as of Thursday afternoon, though police said they regretted their acts and their parents are cooperating.
The district apologized to Klein and will pursue disciplinary actions against all four students.
The swell of support for Klein follows a recent surge in awareness of bullying that has brought the issue from the classroom to the stage and screen to the White House.
In September, after 14-year-old Jamey Rodemeyer of suburban Buffalo killed himself after complaining about being bullied about his sexuality, pop singer Lady Gaga decried the loss of another life to bullying, tweeting to millions of followers that she'd take her concerns to President Barack Obama.
This year, the White House held a conference on bullying prevention, estimating that it affects 13 million students, or about a third of those attending school. Obama said he hoped to "dispel the myth that bullying is just a harmless rite of passage or an inevitable part of growing up."
In April, the documentary film "Bully" examined the problem by following five kids over the course of a school year.
Thanks for reading CBS NEWS.
Create your free account or log in
for more features.