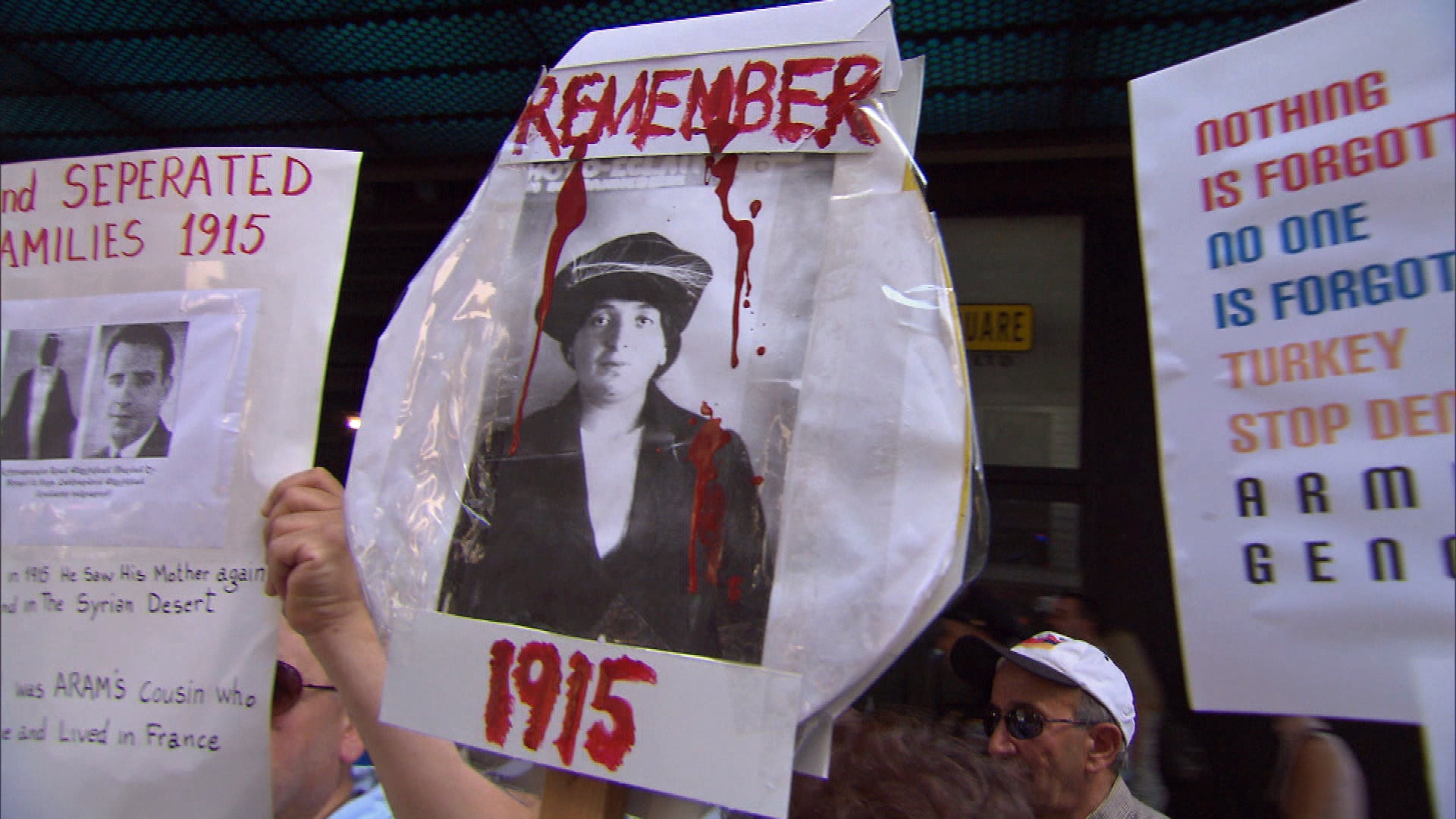 From the archives: Turkey denies Armenian genocide
"We were in Syria, sir, and we scratched the sand and came up with bones. How can you argue with that?" Bob Simon asked the ambassador of Turkey in 2010.
Simon was referring to the human bones he found at a mass grave in the region of Deir Ezzor -- now Syria. Armenians and many historians say that as many as 450,000 Armenians were executed there by the Ottoman Turks during World War I.
A century later, the Turkish government still refuses to acknowledge the deaths as a "genocide."
During his 2010 interview with Simon, Turkey's then-ambassador, Nabi Sensoy, denied that death marches or massacres had occurred, and had this to say about the discovery of human remains:
"Bones you can find anywhere in Turkey," he said. "There have been a lot of tragedies that happened in those lands."
"We were in Syria, sir, and we scratched the sand and came up with bones. How can you argue with that?"
Michael Gavshon, the 60 Minutes producer who reported the story with Simon, remembers the assignment as "harrowing."
"Bob had been to Syria many times before, but he had never done a story on the Armenian genocide," Gavshon tells 60 Minutes Overtime. "We faced the memory of that awful period of time together. Bob was very moved by this. It was a real journey of discovery for us all."
That journey was guided, in part, by Armenian-American author Peter Balakian, whose great uncle survived the genocide, and later wrote about it in a memoir.
"Many Armenians around the world regard this genocide as the defining moment in their nation's history...and one couldn't help but live that with Peter Balakian as he took us through this horror," Gavshon says.
Though it never made the 60 Minutes story, Gavshon and Simon also attended a memorial ceremony in Deir Ezzor with the archbishop of Aleppo to honor the Armenians who had perished in 1915. Gavshon remembers seeing the bones of the dead encased in the basement of the church where the ceremony took place. He says the church has since been destroyed by ISIS fighters, news that Bob Simon was appalled to learn before he died in February.
Today, in some parts of the world, officials have yet to formally acknowledge the atrocities that befell the Armenians as a "genocide" -- including the U.S. government. During his presidential campaign, Barack Obama promised to describe the atrocity as a "genocide" if elected. He has yet to use the word.
As Simon observed in 2010, "The battle over the use of the word is far from over."
Thanks for reading CBS NEWS.
Create your free account or log in
for more features.