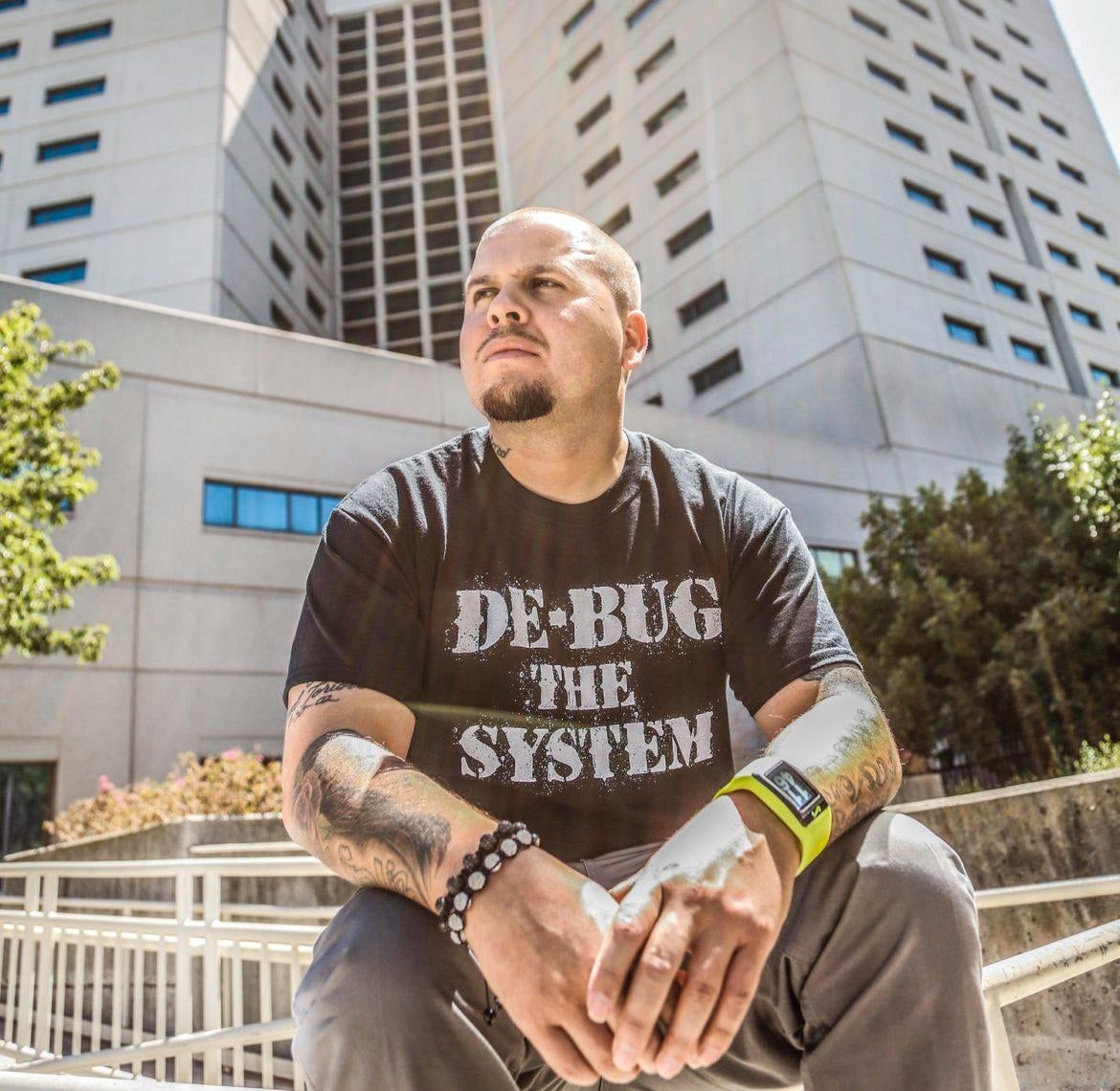 Friends in court: The growing impact of "participatory defense"
This article was originally published in The Crime Report, a criminal justice news service.
Ramon Vasquez was facing the threat of a lifetime in prison when he stood trial for a 2008 murder he didn't commit.
"The only number I heard in court, was '80 years.' Like, I might get 80 years if I was convicted," recalled Vasquez, a San Jose, Calif. delivery-truck driver.
Vasquez, then 29, knew the evidence proving his innocence was out there. But neither the expensive private lawyer his family initially hired but couldn't afford nor the court-appointed attorney he wound up with (who urged Vasquez to plead guilty so he'd be eligible for parole within about eight years) seemed willing to go get it.
Being cleared of those false charges, ultimately, was the result of work by the Albert Cobarrubias Justice Project, a decade-old endeavor whose website says it has "transformed the landscape of power in the court system."
It's achieved that by training the relatives and other supporters of working-class and poor defendants—those wrongly and rightly accused—in how the courts work and how to help build a legal defense for their loved ones.
The innovative approach is called "participatory defense," which has spread from its Silicon Valley base to 11 other locales nationwide. Using that model, Vasquez' wife and in-laws were schooled in gathering evidence and personal stories and, alongside the Justice Project, helped win a dismissal of those charges against Vasquez.
In 2010, a San Jose judge ruled that Vasquez had nothing to do with the fatal shooting.
Ashoka Fellow Raj Jayadev, who created the participatory Justice Project, said it had, by December 2016, helped the falsely accused and the convicted who might have wound up with longer prison sentences avoid more than 3,000 years of prison time.
There's a dollars-and-cents value to that, added Jayadev, noting that states spend on average $31,000 a year incarcerating a single inmate.
But apart from prison savings, those efforts deliver more important payoffs to poor and working-class accused persons and their families, who often get less justice from courts where money and personal connections disproportionately hold sway, he told The Crime Report.
The project teaches laypersons basic skills that high-priced criminal investigators employ to get richer clients a fairer hearing in court: tracking down crucial evidence, providing the biographical details that shape how defendants appear in the eyes of a judge and jury, and so on.
The Justice Project is an offshoot of an earlier program pioneered by the 41-year-old Jayadev, called Silicon Valley De-Bug, which uses social media and other digital programming to challenge police profiling, wrongful killings, assaults and arrests.
"Our organization already knew what to do out on the streets," said Jayadev, reflecting on De-Bug's pre-Justice Project endeavors. "But, after that, we were relinquishing power, arguably, at the most critical moment, which is when a case hit the courts. We knew how to call out an officer or hold a press conference. But, when someone came and said, 'I have a case in court next week,' we sort of sat on our hands. Our thought was, 'We're not lawyers. That is not our arena to make change …' "
Since its launch, the project has slowly expanded. In February 2017, Brooklyn N.Y. became the latest jurisdiction to host the training program.
In Vasquez' case, without the additional help he received from his Justice Project-trained family members, his fate seemed foreordained. Police, prosecutors and the arraignment court judge initially refused to believe that, as he testified, he had been home watching TV with family and friends on the night of murder in question.
"They called it a soft alibi. They said family and friends were willing to lie for you. I was flabbergasted by what was going on. I was just blind-sided," Vasquez told The Crime Report. "… At my arraignment, they put me with two co-defendants I had never met in my life. They were, like, 18 and 19 or 20—and I was 28. I had been working at Coca-Cola 10 years. I had two kids … And they were saying I was the shooter."
But unbeknownst to Vasquez, while he was jailed, his relatives started attending the regular Sunday meetings of the Justice Project's San Jose contingent. Those meetings double as legal trainings and a support group for relatives of the accused.
"Going through the adjudication process breaks people," Jayadev said. "Someone whose son is facing charges is not sleeping, not eating. People lose jobs and relationships as a result. We give them a place to come and not be judged."
And, more essentially, he added, the training helps them transform what often is their sense of being powerless against the criminal justice system into concrete action.
That's critical, he said, considering that working and non-working poor and lower middle-class defendants, in particular, have disproportionately relied on court-appointed lawyers and public defenders who too often, have lacked resources to mount an adequate defense or were indifferent to well-representing their clients. While the Justice Project does not pay for, say, court transcripts that families might request, it does, on their behalf, request waivers of some court fees, Jayadev said.
In addition to San Jose and Brooklyn, there are Justice Projects in Birmingham, Ala.; East Palo Alto, Gilroy and Union City, Calif.; Baltimore, Md.; Durham, N.C.; Montgomery County, Pa., near Philadelphia; and Knoxville, Memphis and Nashville, Tenn. Project funders include Ashoka and the Google, Rosenberg and Threshold Foundations.
Also, some defense lawyers pay the Justice Project for biographical videos of defendants that it produces.
Not everyone, some prosecutors among them, Jayadev said, have welcomed his group's interventions, including how its members show up in courtrooms with families.
But the project also has some enthusiastic supporters inside the legal community.
"They're not unrealistic about the criminal justice system," Avi Singh, a Santa Clara County public defender who has defended a client whose family was involved in the Justice Project, said of its efforts. "There is a lot of space in our system for hope. It can drive outcomes. If you are alone in this system, it can grind you up and it can grind your family up."
Singh added: "By getting up close and being able to really examine individuals and their cases, [the Justice Project] is doing something that builds our understanding of people accused of crimes within a context of the places they grow up, the communities they're in."
Jayadev, his colleagues and supporters concede that not everyone will avoid a prison sentence, and that some of those who are helped by the Justice Project merit time behind bars.
Nevertheless, he is convinced that this approach is capable of changing "the narrative" of criminal cases and ensuring the poor and other under-resourced defendants get more equal treatment in court.
"This notion of families and communities having an actual seat at the table is different from the narrative that's been told to those facing charges and their families but also to prosecutors, to defense attorneys, to judges," he said. "What we are doing is something fairly different … What we're doing is flipping the script."
Thanks for reading CBS NEWS.
Create your free account or log in
for more features.