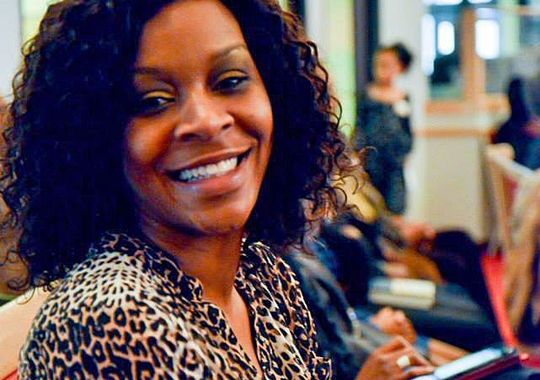 ​Friend: Woman "in good spirits" before jail cell death
HEMPSTEAD, Texas -- Friends' recollections and Sandra Bland's own words present a picture of a young woman on the cusp of finding her niche in life. She seemed to have landed a perfect job. She had a voice and following on social media for speaking out about racial injustice and police brutality and was active in her community.
Even after one video surfaced showing the 28-year-old talking in March about depression and post-traumatic stress disorder, those who knew her said she would not have killed herself inside a Texas jail cell -- not even over the confrontational traffic stop that led to her arrest, which mirrored the ones she railed against online.
"She was in good spirits. She was looking forward to what was next," said friend and mentor LaVaughn Mosley, 57, adding that he was unaware of any struggles with depression. "She was making plans for the future, so there's no way she was in a suicidal state."
On Friday, about 100 protesters marched from the Waller County jail -- where authorities say Bland hanged herself with a plastic bag on Monday -- to the courthouse in Hempstead.
"This can't just be something people tweet about. This woman is more than a hashtag," Rev. Hannah Bonner, of St. John's Church in downtown Houston, told CBS affiliate KHOU at the demonstration. "There has to be some visible sign of honoring this woman's life."
Bland's death comes amid increased national scrutiny of police after a series of high-profile cases in which blacks have been killed by officers. Friends and family have questioned authorities' account of how she died.
"When it was brought to my attention by people who were close to her... it just felt like this is a tragedy, this is unacceptable," Bonner said. "It's very clear to me that there was some foul play that took place here."
Since Bland's death, social media has erupted with questions about the events surrounding her death, using hashtags including #JusticeForSandy and #WhatHappenedToSandraBland. In Waller County, people turned out in person to protest, many of them students from Bland's alma mater, Prairie View A&M University.
"Something doesn't sound right," Rhys Caraway, a Houston Community College student who has been participating in the vigil in shifts since Tuesday, told KHOU. "I read an article that said this was her dream job at her alma mater. You don't go from Cloud Nine to zero in three days."
Bland, known in her family as Sandy B, grew up in the Chicago suburb of Naperville, the fourth of five sisters. She was active in her family's church and was the only one of her sisters to go to college out of state. She studied at the College of Agriculture at Prairie View A&M, a historically black school 40 miles northwest of Houston.
During her freshman year, she met Mosley, who recruited her for a job as a 4-H camp counselor. For three summers, Bland shepherded kids between horseback riding, fishing, campfires and other activities at the camp in Huntsville, Texas.
She was a member of the Sigma Gamma Rho sorority, played trombone in the marching band and volunteered with a senior citizens advocacy organization that Mosley runs, he said.
She also witnessed racial hostility and injustices against blacks in Waller County, Mosley said, describing the area as "very segregated."
Sometime after graduating in 2009, Bland returned to Illinois to be closer to family, but bounced between temp jobs.
In January, Bland began posting cellphone videos to her Facebook page under the title "Sandy Speaks" in which she groused about everything from inattentive parents and police mistreatment of blacks to what she called the "generation of heads down" - all of us with our heads buried in our smartphones.
She described the videos -- many of them rambling and off the cuff -- as a calling from God and urged people to share them, saying she believed she was "here to change history."
Around halfway through the series, on March 1, she began a video by apologizing for a two-week absence.
"I am suffering from something that some of you all may be dealing with right now," she said. "It's a little bit of depression as well as PTSD. I've been real stressed out over these past couple of weeks."
She did not go into detail.
In Chicago Thursday, her sisters told reporters nothing in Bland's background pointed to a troubled mental state. The family couldn't be reached Friday to comment specifically on the March video.
Mosley believes Bland was just venting after a bad day.
In the past few weeks, Bland applied for a community outreach job at Prairie View A&M with the family and consumer sciences section of its cooperative extension program. Staffers work with underserved residents on issues that including parenting, money management, nutrition and wellness.
She drove through the night from Chicago for a July 9 interview, dropping her bags off at Mosley's place in Prairie View. She got the job and returned the next day to fill out paperwork. On her way back, a state trooper stopped her for failing to signal a lane change.
Authorities say she "became argumentative and uncooperative" and kicked an officer. She was arrested for assault on a public servant.
The Texas Department of Public Safety said Friday that the trooper who stopped Bland violated traffic stop procedures and the department's courtesy policy. How the trooper violated procedures was "still being determined," agency spokesman Tom Vinger said.
The trooper is on administrative leave pending the outcome of an investigation.
Mosley has talked to witnesses who say an officer dragged Bland out of the car's window -- something authorities dispute.
In a phone call Bland made after her arrest, Mosley said she sounded upbeat despite the ordeal.
"It just makes no sense," he said. "Sandy was a soldier; she wasn't fazed about it."
Thanks for reading CBS NEWS.
Create your free account or log in
for more features.