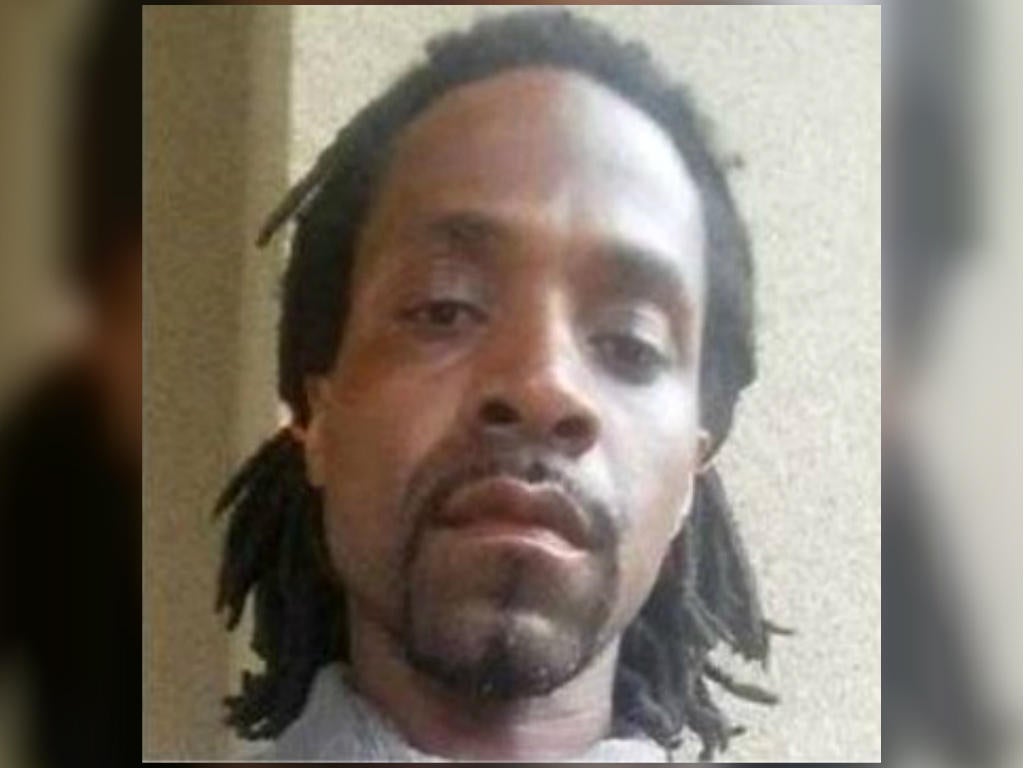 Fresno shooting spree suspect charged with 3 counts of first-degree murder
FRESNO, Calif. -- The black suspect in a racially motivated shooting rampage in Fresno was charged Wednesday with three counts of first-degree murder in the deaths of white men he targeted randomly on the street, prosecutors said.
CBS affiliate KGPE-TV reports eight felony counts in total, including:
Murder of Zackary Randalls
Murder of Mark Gassett
Murder of David Jackson
Three counts of attempted murder of three others
Shooting at an occupied motor vehicle
Possession of firearm by a felon
The charges come just over a week after Kori Ali Muhammad was charged with killing a white motel security guard days before the rampage. Muhammad told investigators that learning he was wanted for that slaying led him to try to kill as many white people as possible before he was caught.
Police say Muhammad, 39, laughed as he explained in police interviews how he shot men sitting in a utility truck, carrying a bag of groceries and waiting for a bus in the same neighborhood on April 18.
Kori Ali Muhammad also was charged with three counts of attempted murder for those he shot at but didn't hit, one count of shooting at an occupied vehicle and possession of a firearm, prosecutors said.
Muhammad faces a death sentence or life in prison if convicted, Fresno District Attorney Lisa Smittcamp said in a statement.
Muhammad was supposed to be told of his initial first-degree murder charge in court last Friday, but it didn't happen as he yelled out, "Let black people go!" and a phrase similar to "in reparations" that was not clearly enunciated.
His court appointed lawyer, Eric Christensen, then told the judge: "I believe this gentleman may not be mentally competent to proceed."
Christensen didn't immediately return a call seeking comment.
Muhammad shouted again, and the judge canceled the hearing, setting bail at $2.6 million and ordering a mental evaluation. Christensen declined to comment further after the hearing.
The killings began at a Motel 6 where the defendant got into an argument with unarmed security guard Carl Williams. Muhammad told authorities that he shot Williams because the guard showed him disrespect while he visited a woman.
He ran away and hid in a ravine for two days. When he decided to carry out more killings, Zackary Randalls was the first to die, police say.
Muhammad is accused of walking up to a Pacific Gas & Electric truck and firing into the passenger seat. Randalls, 34, had just started work as a customer-service representative and was doing a ride-along, something he was excited about, friends said.
Mark Gassett, 37, was shot next, just after he had picked up groceries at a Catholic Charities building. The gunman pumped two more rounds into Gassett as he lay on the ground.
Next, Muhammad shot toward a bus stop after spotting three white men, police said. They scattered, and authorities said Muhammad picked the one who was older and appeared heavier: David Jackson, 58.
Muhammad fired 17 rounds in less than two minutes, police said. With help from acoustic sensors, officers in the area arrested him within minutes of the gunfire ringing out.
He has a long criminal history and filled his social media feeds with posts about black separatism, reparations and "white devils."
Thanks for reading CBS NEWS.
Create your free account or log in
for more features.