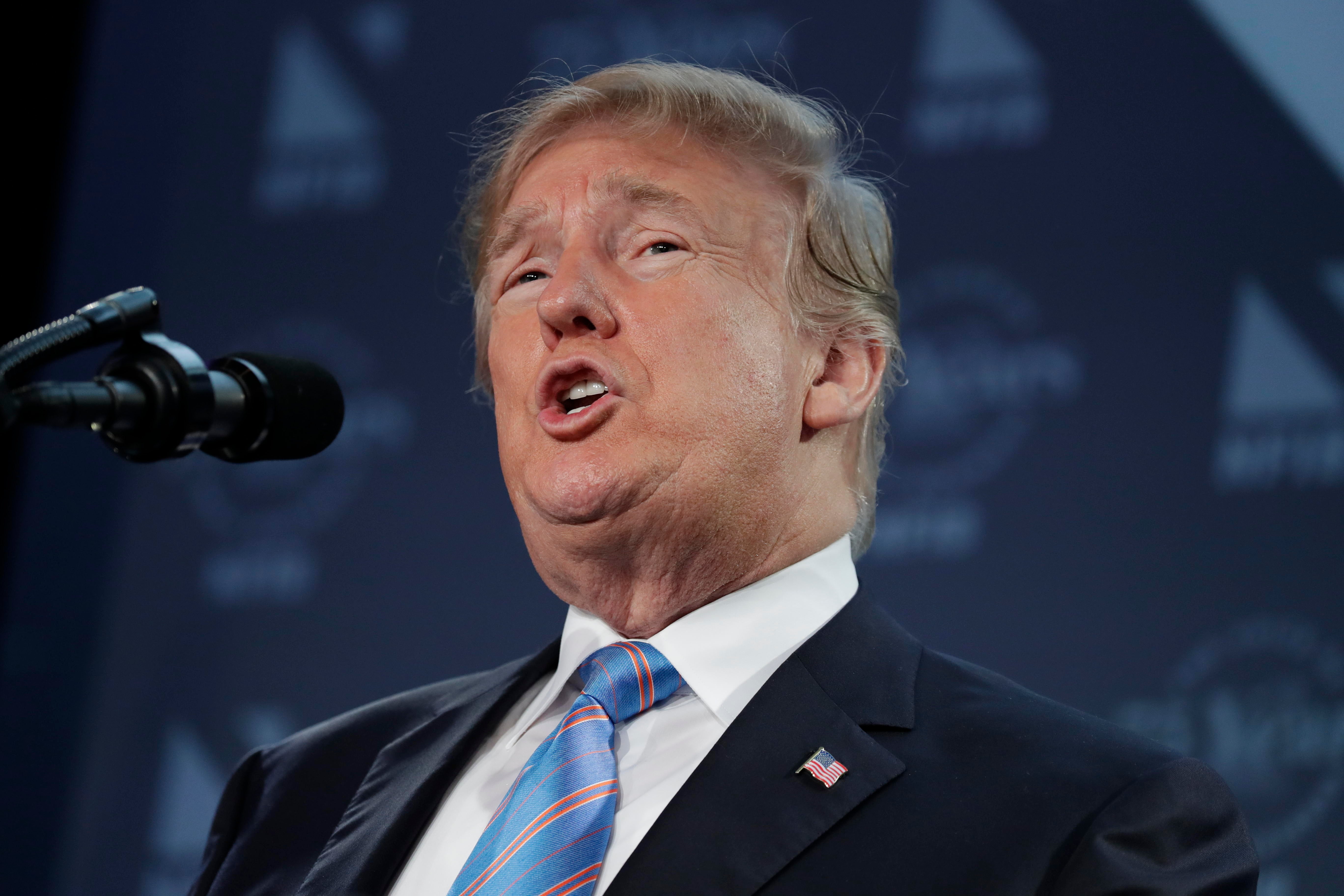 The Fox News employees hired by Trump
President Trump has long been a Fox News fan and is a loyal consumer of the network's programming -- as president, he's given over 20 interviews to the cable news network, which the New York Times pointed out is two-thirds of his television interviews since he's been in office. Amid the sea of "fake news" the president complains about, Mr. Trump praises Fox News for its "amazing reporting." It should also come as no surprise that he has even mined the ranks of Fox News to hire talent for his administration. In fact, he's likely to announce soon that his new communications director will be a former co-president of Fox News, Bill Shine.
Here's a look at some notable former Fox News employees and contributors the Trump administration has hired:
John Bolton
National security adviser

Former Fox News contributor

Bolton took his position as national security adviser on March 22, replacing H.R. McMaster. He previously served as ambassador to the United Nations under former President George W. Bush and served in the Reagan administration.
Heather Nauert
Under secretary for Public Diplomacy and Public Affairs/State Department spokesperson

Former correspondent and co-anchor on "The Big Story"
Nauert began her career with Fox News in 1998, where she worked until 2005 before leaving and hopping around other news organizations. She returned to the network in 2007. While she's worked in journalism and has some acting experience, she had never worked in politics until the Trump administration tapped her to be State Department spokesperson.
Mercedes Schlapp
White House strategic communications director
Former Fox News contributor
Schlapp began contributing to Fox News after her work as director of specialty media during the Bush administration. She worked on both his 2000 and 2004 presidential campaigns, founded lobbying firm Cove Strategies and served as a board member of the National Rifle Association.
Tony Sayegh
Treasury Department spokesman

Former Fox News commentator

Sayegh has been both a regular contributor and guest of multiple shows airing on Fox News. Although he now represents the Treasury Department under the Trump administration, he still appears on the network.
K.T. McFarland
Former deputy national security adviser; nominated to be ambassador to Singapore; withdrew

Former Fox News contributor

During her time with Fox News, McFarland wrote a weekly column for the network's website and appeared on-air as a national security commentator. She was deputy national security adviser while Michael Flynn was national security adviser, before being forced out by his successor, H.R. McMaster. President Trump also nominated her to be ambassador to Singapore, but McFarland withdrew when questions arose about her knowledge of Flynn's conversations with then-Russian envoy Sergey Kislyak. In the Reagan administration, McFarland was a speechwriter for the Defense Department and later a Pentagon spokesperson.
Scott Brown
Ambassador to New Zealand and Samoa
Former Fox News contributor
Brown joined Fox News in 2013, after he lost his Massachusetts Senate seat to Elizabeth Warren. He was hired as an on-air contributor and was also an on-call host for "Fox and Friends."
President Trump named him ambassador to New Zealand in April 2017.
Richard Grenell
Ambassador to Germany
Former Fox News contributor

Grenell, nominated to be ambassador to Germany in Sept. 2017, commented on media and foreign affairs on Fox News as a contributor in 2009. Grenell also served as spokesman for the U.S. Mission to the U.N. for seven years, and he served as the foreign affairs spokesman for Mitt Romney's 2012 presidential campaign for a short time, but reportedly resigned after social conservatives questioned whether someone who was openly gay could work for a Republican presidential campaign.
John D. McEntee
Former special assistant to the president and personal aide to the president

Former Fox News production assistant

McEntee was Mr. Trump's personal aide and body man during the campaign and for a year in the White House. McEntee, 28, started his job as a production assistant for Fox News in 2015, focusing on the network's social media presence.
Georgette Mosbacher
Awaiting confirmation as ambassador to Poland

Former Fox News contributor

Mosbacher was a Fox News contributor before she was nominated to be ambassador to Poland in February. Mosbacher has a long history as a prominent Republican donor, socialite and cosmetics businesswoman, and she has been a friend of Mr. Trump's for decades.
Anthony Scaramucci
Former White House communications director

Former Fox Business Network contributor

Scaramucci's time in the White House was very brief -- he served at the White House communications director for just 10 days before Mr. Trump fired him. Scaramucci appeared on Fox Business Network as a contributor and hosted a show called "Wall Street Week."
Thanks for reading CBS NEWS.
Create your free account or log in
for more features.