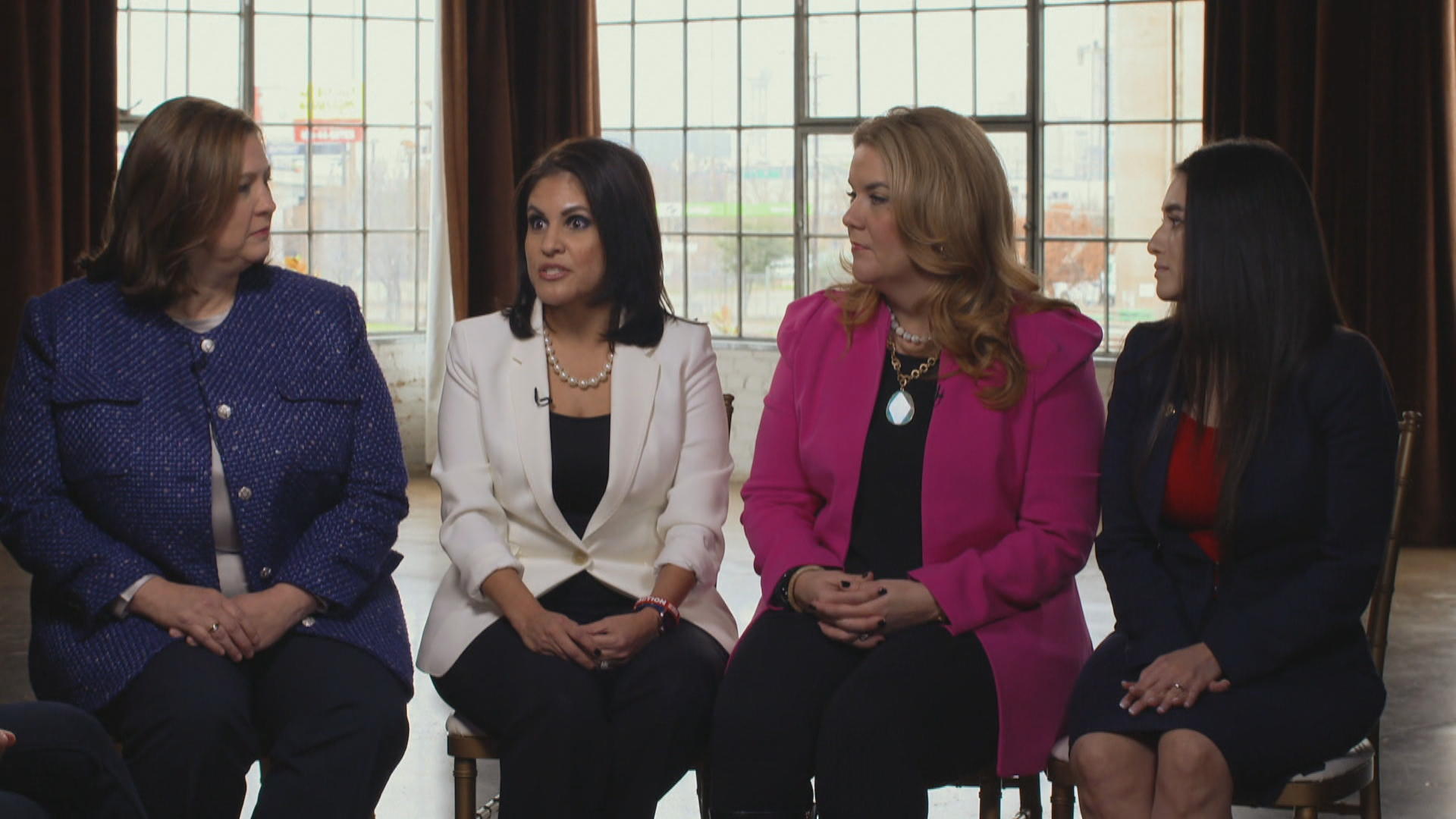 Why they're running: Meet four first-time female candidates ready for change
Women make up more than half the country – but less than 20 percent of lawmakers on Capitol Hill and less than a quarter of officials nationwide. In Texas, the numbers are even lower. But this year, women from across Texas and across the country are trying to change that. CBS News' Jan Crawford spoke to four Texas women who are seeking office for the first time.
For first-time candidates, running for office is a baptism by fire.
"To be a candidate, you blow open your comfort zone," Julie Johnson said.
Johnson and Ana-Maria Ramos are Democrats running for the Texas legislature. Republicans Jenifer Sarver and Jaimy Blanco are running for Congress. They all agree: it's time for a different approach to politics.
"People want somebody to solve problems and get things done. And I think that's a characteristic you hear about with women running," Sarver said.
"All that is happening is bickering and fighting," Johnson said. "You know, we have kids that bicker and fight. And we solve that every day."
Nearly 500 women are likely running for Congress – a new record – and roughly 200 more are exploring bids for statewide offices. Nearly 70 percent are Democrats.
"We saw this increase start to happen almost immediately after the 2016 presidential election. And I think much of this has been in response to the election of Donald Trump," said Debbie Walsh who tracks female candidates at the Center for American Women in Politics.
For Johnson and Ramos, Hillary Clinton's defeat felt personal.
"I was devastated," Ramos said. "I didn't immediately decide I needed to run. I just knew that I needed to bump it up a notch."

"The Women's March was really instrumental," Johnson said. "March after march of cities all across the country and this outpouring of women saying, 'enough is enough.'"
While the increase in Republican women running has been much smaller, Blanco and Sarver also found inspiration in 2016.
"I don't like the tone of our party right now. Do I step back and wait? Or do I dive in and try to make it better?" Sarver said. "I want to stand next to the president and praise the policies I agree with when he's governing with conservative principles but also be willing to call out the politics and the rhetoric."
"I think that our party's forgetting that it is the women, the Republican Party has so many Republican women clubs everywhere. And they are actually the heartbeat of everything," Blanco said.
"If we sat down and had coffee together, even though we're Republicans and Democrats, we could come up with some very meaningful solutions….I think that's exactly why you're seeing so many women run," Johnson said.
All four women have differences when it comes to party diversity, education, and the size of government and like most of the women running in Texas and around the country, they face competitive races. Regardless of the outcome, these women vowed to keep searching for solutions.
Thanks for reading CBS NEWS.
Create your free account or log in
for more features.