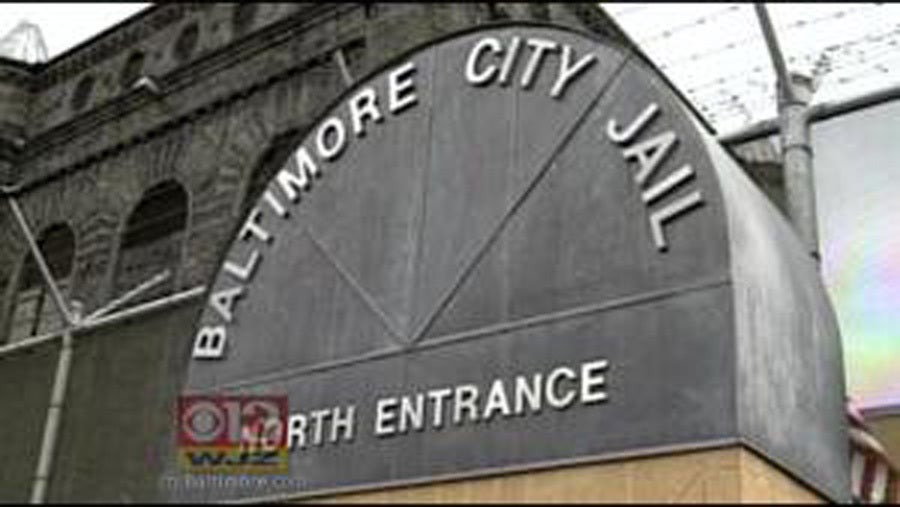 Four female prison guards impregnated by same inmate
BALTIMORE Four female prison guards in Baltimore fell pregnant to the same inmate, according to authorities who have busted a major smuggling gang inside the jail system.
Two of the women tattooed the inmate's name on their bodies and he showered three of them with expensive gifts including cars and jewelry.
The four women are among 25 people who face federal charges, including 13 female prison guards, CBS Baltimore reports.
The scheme involved smuggling drugs and cell phones into Baltimore City Detention Center.
U.S. Attorney Rod Rosenstein said the 25 defendants participated in running the activities of the Black Guerilla Family - a prison and street gang - from behind bars in Baltimore City.
Thirteen female corrections officers, seven inmates and five alleged co-conspirators are charged with racketeering, money laundering and possession with the intent to distribute.
Officials say all 13 have been suspended without pay and the department is moving to fire them.
The affidavit says the corrections officers helped members of the notorious Black Guerilla Family gang smuggle cell phones, marijuana, prescription pills and cigarettes into the jail to sell to other inmates and make thousands of dollars.
"This situation enabled BGF members to continue to run their criminal enterprise within the jail and the streets of Baltimore," said Steve Vogt, FBI.
Corrections officers hid the contraband in their shoes. Baltimore does not require employees to remove footwear when going through screening.
The indictment says the ringleader, inmate Tavon White, reportedly made $16,000 in one month from the smuggled contraband.
Four corrections officers-Jennifer Owens, Katera Stevenson, Chania Brooks and Tiffany Linder, who are also facing charges - allegedly fell pregnant to White while he was behind bars.
Charging documents reveal Owens had "Tavon" tattooed on her neck and Stevenson had "Tavon" tattooed on her wrist.
The indictment seeks the forfeiture of $500,000 and other proceeds of the enterprise, including luxury automobiles.
White allegedly gave gifts to three corrections officers. Owens, Stevenson and Brooks received a diamond ring and luxury cars.
Secretary of Public Safety & Correctional Services Gary Maynard said he was taking full responsibility.
"It becomes embarrassing for me when we expose ourselves and we participate in an investigation that's going to show what's going on in our jails that I am not proud of," he said.
Thanks for reading CBS NEWS.
Create your free account or log in
for more features.