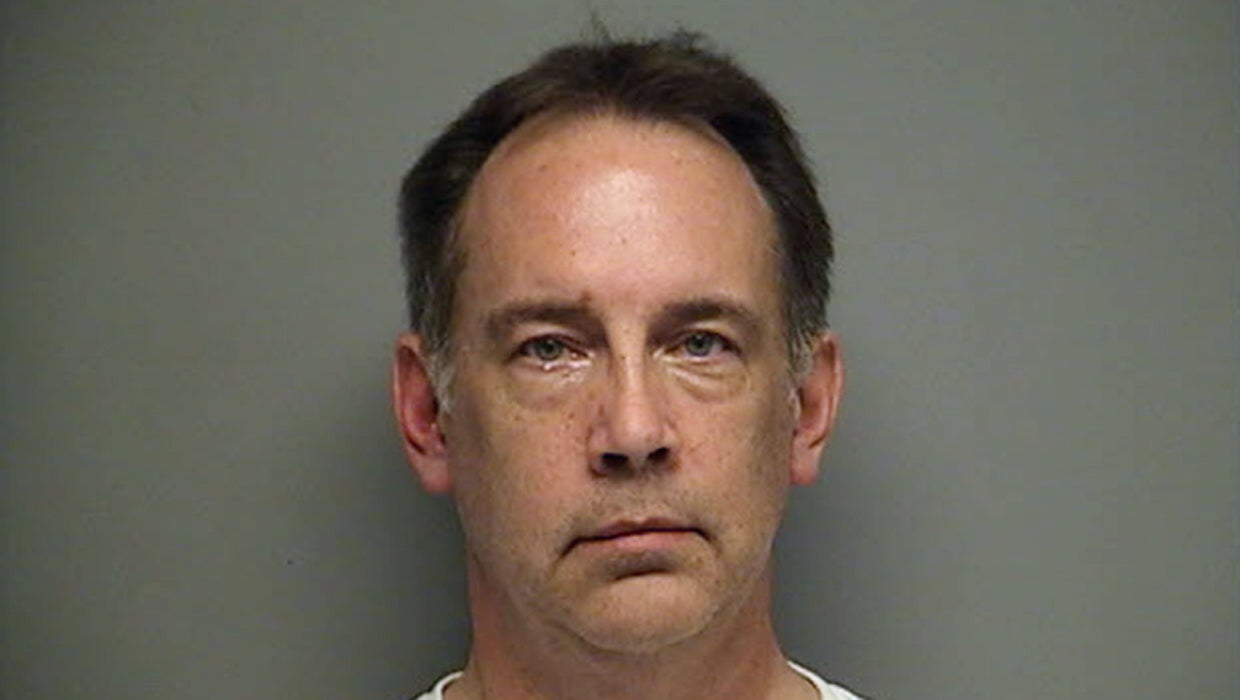 Former Wis. cop charged in "suitcase murders"
WEST ALLIS, Wis. -- A former police officer accused of hiding the corpses of two women whose bodies were found in suitcases in rural Wisconsin is newly charged with killing one of the victims, reports CBS affiliate WDJT.
According to a criminal complaint, ex-West Allis Police Officer Steven Zelich admitted to choking 19-year-old Jenny Gamez during a sex game, reports the station. The complaint alleges Zelich killed the college student from Oregon during a choking game that went too far, hid her body in a suitcase she brought to their sex date and then kept her body in his refrigerator for months, according to a criminal complaint filed Tuesday.
He is reportedly charged with first-degree intentional homicide in Gamez's death.
The suitcases were found June 5 in Walworth County, about 50 miles southwest of Milwaukee. The victims have since been identified as 37-year-old Laura Simonson, of Farmington, Minn., and Gamez, of Cottage Grove, Ore., reports CBS affiliate WDJT.
According to court records and testimony, Zelich told investigators that he met the women online, killed them accidentally during dates for sex and hid their bodies until they began to smell. Then he dumped them on the roadside, where they were found by highway workers mowing grass.
Authorities have said the women were killed elsewhere and expect homicide charges to be filed in other counties.
Zelich allegedly told police he met Gamez online in 2012, and the two eventually met in August of that year at a Kenosha hotel, where he said they stayed for "two or three days," reports WDJT. Zelich admitted to engaging in "breath play," according to the complaint, a game in which he controlled his partner's breathing by choking her.
Zelich allegedly told Kenosha police he handcuffed and blindfolded Gamez, put a ball gag in her mouth and tied a rope around her neck, reports the station. The complaint alleged Zelich admitted to losing control and choking the woman to death.
He reportedly said he put Gamez' body in a suitcase and took it to his apartment in West Allis, a Milwaukee suburb. He kept her body in his refrigerator until he brought the body of Laura Simonson, 37, home in November, the complaint said. He later put both bodies in suitcases that he kept in the trunk of his car until the weather warmed and they began to smell.
He reportedly faces the corpse hiding charges in Walworth County, and appeared in court in Kenosha County on the new homicide charge.
Simonson allegedly died in similar circumstances. According to court documents, Zelich met her online and set up a date for sex at a Rochester, Minn., hotel. He allegedly told investigators he killed her there while playing the same choking game that led to Gamez's death.
Kenosha County District Attorney Robert Zapf said he chose to charge Zelich with the most severe crime possible because he didn't believe the deaths were accidents.
"Killing two women over the span of 15 months under the circumstances in which the defendant acknowledged, by gagging them with a ball gag in the mouth, ropes around the neck, hands tied behind their back, blindfold over their face. He may call that accidental. I call it murder," Zapf said.
Zapf said Simonson's death proved crucial to breaking the case. Police quickly identified Zelich as a suspect in Simonson's disappearance, and surveillance video from the hotel showed the two had checked in together. Investigators who interviewed Zelich in March took a DNA sample they say later matched DNA taken from ropes used to bind Gamez.
Zelich worked for the police department in West Allis from February 1989 until his resignation in August 2001, following an internal investigation that found he stalked women while on duty and used his position to get access to their personal information. His resignation allowed him to avoid discipline and pass state background checks for a private security officer's license. He was working as a licensed private security officer when he was arrested June 25.
Thanks for reading CBS NEWS.
Create your free account or log in
for more features.