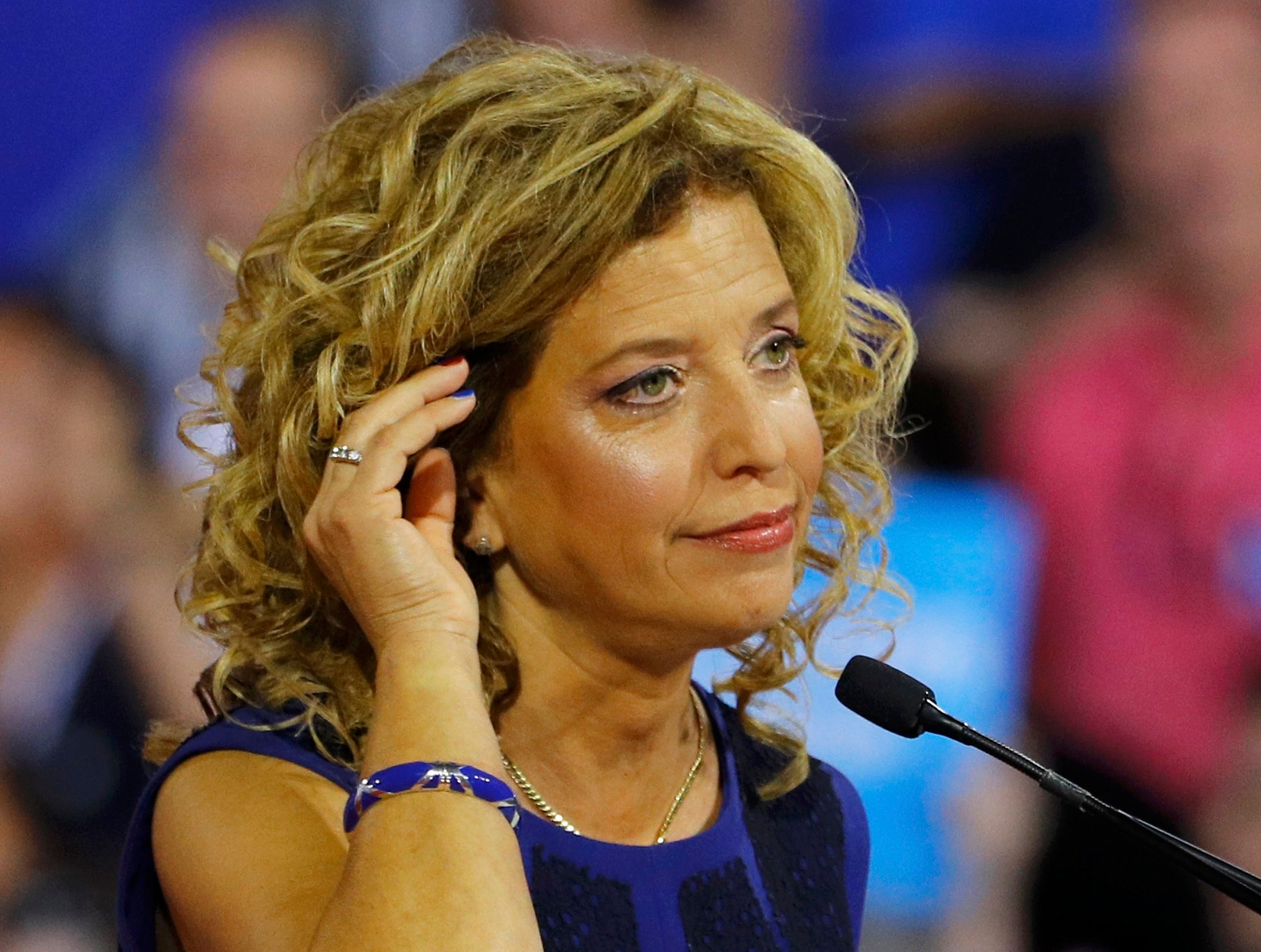 Former Wasserman Schultz IT staffer arrested on charges of bank fraud
A former information technology staffer for Democratic Rep. Debbie Wasserman Schultz on Monday was arrested on charges of bank fraud at Dulles International Airport as he was attempting to travel to Pakistan.
Imran Awan, 37, of Lorton, Virginia, pleaded not guilty to one charge of bank fraud during a Tuesday arraignment at the U.S. District Court for the District of Columbia. According to the court, Awan was granted permission to return to his home under specific conditions, including obeying a strict curfew, wearing a GPS monitoring device, giving up his passports and staying within a 50-mile radius of his home. Awan was fired by office of the former chair of the DNC on Tuesday, according to his attorney Chris Gowen.
Awan is accused of trying to defraud Congressional Federal Credit Union, a popular bank for Capitol Hill staffers, by misrepresenting a home $165,000 home equity loan he attempted to obtain for a piece of rental property. FBI Special Agent Brandon Merriman, who penned the charging document, stated in an affidavit that Awan and his wife, Hina Alvi, misrepresented the property for which the loan was to be granted, identifying it as a "principal residence." According to Merriman, the credit union does not normally issue home equity loans for rental properties.
Merriman wrote in the document that Awan was attempting to leave the U.S. and not return. Awan, however, did have a booked returning flight set for January 2018. Merriman also noted that Awan's family, including his wife, designated as a co-conspirator in the charges, left for Pakistan months before him with multiple bags and boxes packed. The affidavit stated that agents followed Awan and her family during their departure in March, and inside their bags, U.S. Customs and Border Patrol found around $12,000 in cash along with "household goods, clothing and food items."
Awan's attorney railed against the charge in a statement to CBS News, saying that was a "modest real estate matter" exacerbated by "ultra-right-wing-media" and "anti-Muslim bigotry." Awan, Gowen said, has been victimized, and the charges against him will not hold up in court. He added that Awan was not trying to flee the country -- he just wanted to visit family members who were staying in Pakistan with other extended family because of financial troubles.
"They will stand and fight whatever charges are presented," Gowen said about Awan and his wife. "Once they have prevailed, we will have a chance to more closely examine the ugly political and media dynamics that have driven this controversy from the beginning."
Gowen said the charge of bank fraud ultimately stems from a previous criminal investigation earlier in the year looking into accusations that Awan and his wife were overcharging members of Congress for technical equipment and pocketing the difference. When the investigation was revealed in February, many of the members of Congress who had contracted with Awan and his wife fired them suddenly. However, Wasserman Schultz, who employed Awan on a full-time basis, retained him until Tuesday.
In a statement to CBS News, Gowen said: "The government spent several months investigating allegations made by the right wing and has not found any wrongdoing by our client. Instead they have charged him with bank fraud with a criminal complaint that's only direct allegation to Mr. Awan is that he did not disclose all of his rental income on his tax returns."
The investigation leading up to the bank fraud charge and eventual arrest of Awan, according to Merriman, included physical surveillance and multiple FBI interviews. Gowen said that Awan right now is distraught from the arrest but is driving for Uber in the meantime to make ends meet. According to Gowen, Awan is in contact with his family in Pakistan, and he is set to be back in court on August 21.
CBS News reached out to Wasserman Schultz. Her spokesperson David Damron confirmed Awan's previous employment and termination on Tuesday.
CBS News' Paula Reid contributed to this report.
Thanks for reading CBS NEWS.
Create your free account or log in
for more features.