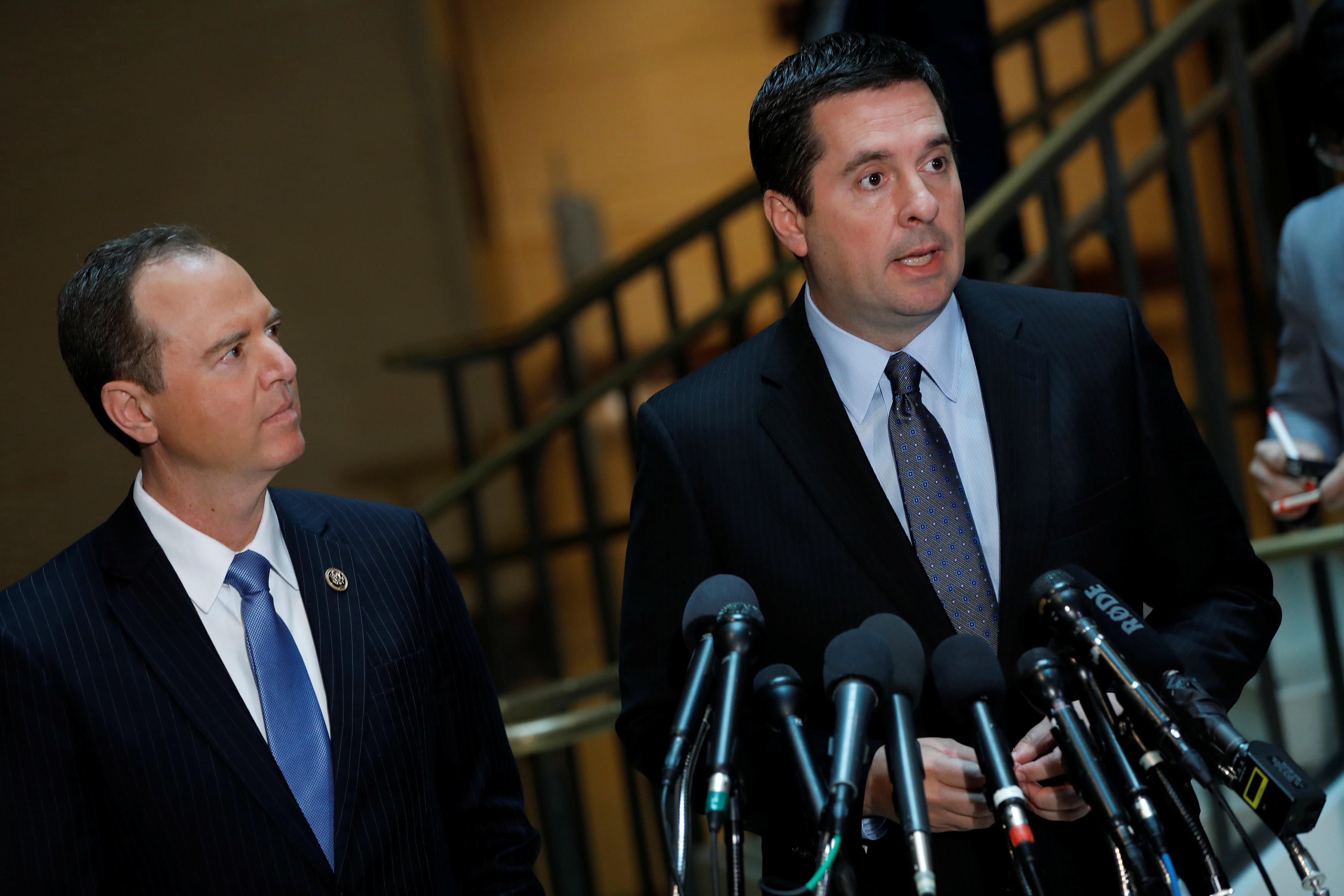 Former Trump campaign adviser to meet with House Intel behind closed doors
Former Trump campaign adviser Michael Caputo will meet with the House Intelligence Committee in a closed-door session July 14, CBS News has learned.
Caputo's laywer, Dennis Vacco, said his client agreed to appear before the committee voluntarily, and in May, pursuant to a committee request, provided some documentation the attorney described as "insignificant." The House Intelligence Committee is investigating Russian meddling in the 2016 election, as well as any ties between Russia and the Trump campaign. The committee asked Caputo for an interview in May.
Caputo, a longtime GOP political operative, served as a communications adviser on the campaign. He resigned in June of last year, after tweeting "the witch is dead" when former Trump campaign manager Corey Lewandowski was fired.
Caputo's name came up during a March 20 House Intelligence Committee hearing with then-FBI Director James Comey and National Security Agency Director Mike Rogers. Rep. Jackie Speier (D-California) said Caputo is a part of the "tarantula web" of ties to Russia. At the time, Speier noted Caputo's marriage to a Russian woman and former work in the Kremlin in the early 1990s.
In October 2012, long before he became involved in the Trump campaign, Caputo on Twitter noted that he "worked for the Kremlin" at one point.
But Caputo has denied he had any ties to Russia while working on the Trump campaign.
The House committee has subpoenaed a number of Trump aides, including former National Security Adviser Michael Flynn and Trump lawyer Michael Cohen.
The FBI, led by special counsel Robert Mueller, and Senate Intelligence Committee are also conducting investigations into Russian election meddling and any ties to the Trump campaign.
Mr. Trump has repeatedly denied allegations of ties between Russia and his associates, calling any investigations into that a "witch hunt."
CBS News' Katie Ross Dominick contributed to this report.
Thanks for reading CBS NEWS.
Create your free account or log in
for more features.