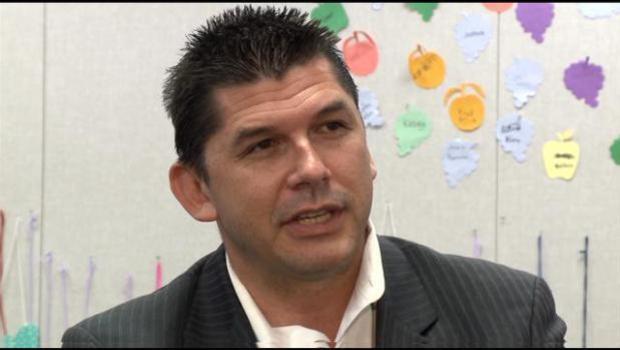 Former Calif. mayor arrested at airport on embezzlement charges
SAN FRANCISCO -- Former Stockton Mayor Anthony Silva was arrested Sunday at San Francisco International Airport, where he arrived from a vacation in South America, his attorney said.
The embattled former mayor was arrested Sunday as he returned from Colombia, one of his attorneys, Mark Reichel, told CBS Sacramento.
An arrest warrant was issued for Silva Thursday on charges of misappropriation of public funds, embezzlement, grand theft, and money laundering — all felonies, the station reports. There's also "white collar crime enhancement" for showing a pattern of similar crimes, according to court documents cited by CBS Sacramento. The enhancement can greatly increase the length of his sentence.
He will face the charges in San Joaquin County.
Silva left for his vacation Wednesday, a day before FBI agents and investigators from the San Joaquin County District Attorney's Office served search warrants at Silva's home and the Stockton Kids Club, which Silva used to run when it was known as the Boys and Girls Club.
Reichel said Silva's arrest is not related to the charges he faced in Amador County last year for allegedly eavesdropping during a strip poker party at a youth camp he ran. Silva was charged with four misdemeanor counts for secretly recording portions of a teen counselor strip poker game and providing alcohol to minors. He denied the charges.
Thanks for reading CBS NEWS.
Create your free account or log in
for more features.