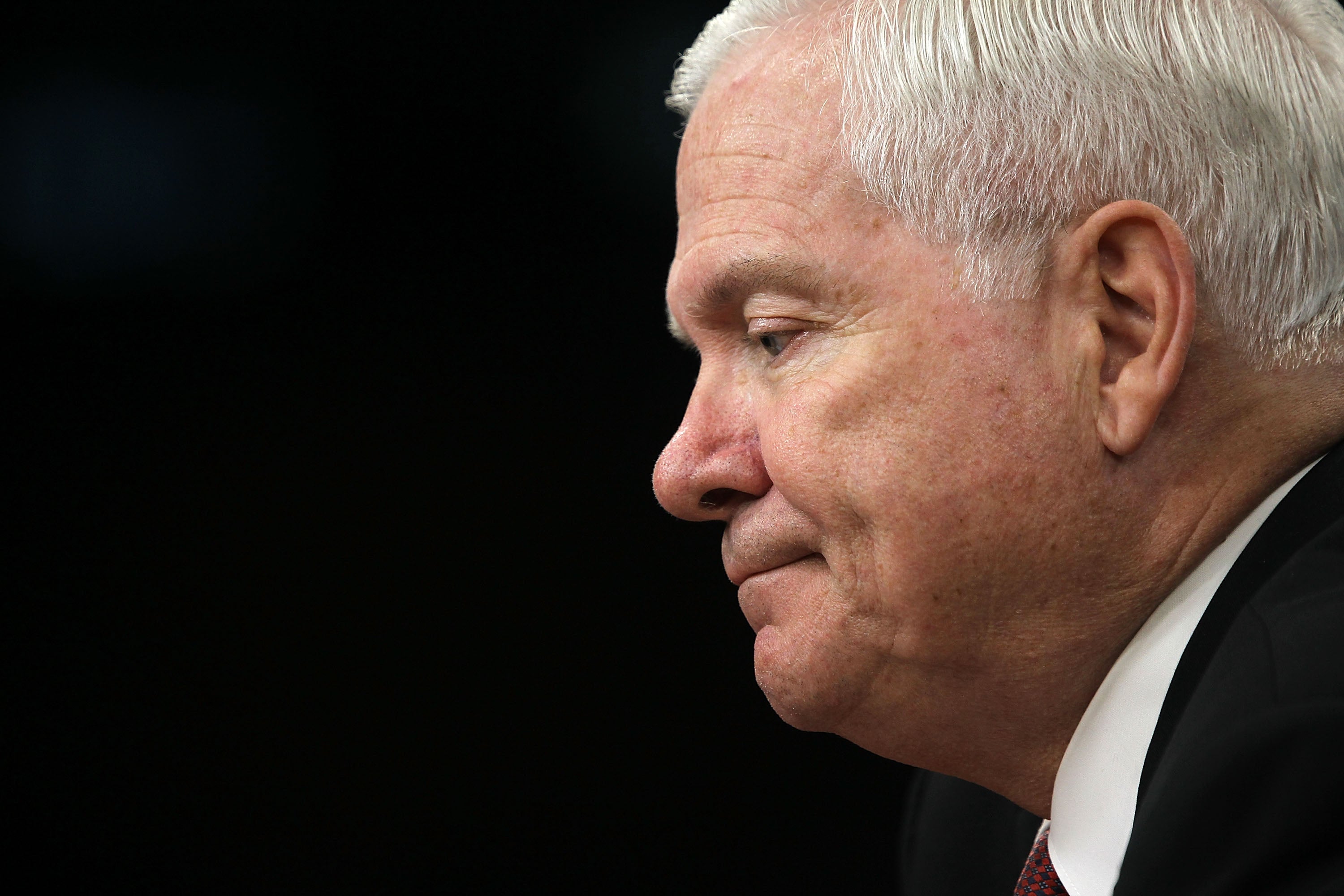 Former Pentagon chief blasts Obama administration "micromanagement"
The "controlling nature" of President Obama's national security team – comprised almost entirely of "former Hill staffers, academics and political operatives" – fostered a micromanagement of military issues that former Defense Secretary Robert Gates found nearly unbearable to stomach, according to his new memoir, the New York Times reports.

A former CIA director who served eight presidencies throughout his career, Gates in his book calls the Obama White House "by far the most centralized and controlling in national security of any I had seen since Richard Nixon and Henry Kissinger ruled the roost," according to the Wall Street Journal. He alleges he shared with then-Secretary of State Hillary Clinton, then-CIA Director Leon Panetta and others concern that the president was determined to control "every aspect of national security policy and even operations."


Gates reveals he almost quit the Pentagon's top spot after one singularly unsettling meeting about Afghanistan in September of 2009.

"I was deeply uneasy with the Obama White House's lack of appreciation – from the top down – of the uncertainties and unpredictability of war," Gates writes, according to the Times.


He singled out Vice President Joe Biden in particular as being "a man of integrity," but someone who's "been wrong on nearly every major foreign policy and national security issue over the past four decades."

The White House defended Biden.

"The president disagrees with Secretary Gates' assessment – from his leadership on the Balkans in the Senate, to his efforts to end the war in Iraq, Joe Biden has been one of the leading statesmen of his time, and has helped advance America's leadership in the world," responded Caitlin Hayden, National Security Council spokeswoman. "President Obama relies on his good counsel every day."

In the book, titled, "Duty: Memoirs of a Secretary at War, the Times writes, Gates takes the most issue with the expanded scope of the National Security Council staff under the Obama administration. But of the president himself, he offers a somewhat mixed review.


At the outset of his presidency, Gates reportedly writes, Mr. Obama's role as commander in chief was largely independent of the positions of his party and advisers. Over time, though, the president "eventually lost faith in the troop increase he ordered in Afghanistan," Gates writes, "his doubts fed by top White House civilian advisers opposed to the strategy, who continually brought him negative news reports suggesting it was failing."

One meeting in the situation room in March 2011, Gates says, shed light on just how restive the president had become about how his own policies were playing out in Afghanistan: "As I sat there, I thought: The president doesn't trust his commander, [Gen. David Petraeus], can't stand [Afghan President Hamid] Karzai, doesn't believe in his own strategy and doesn't consider the war to be his; for him, it's all about getting out," Gates writes.





CBS "Sunday Morning" correspondent Rita Braver has just done an interview with Gates to be shown this weekend.

"The most important thing, I think, is that while he praises President Obama for ordering more troops in Afghanistan against the wishes of his own party and even others within the White House, he says that he believes that the president never had a passion for pursuing the war in Afghanistan," Braver said.

"And he says this is important because it's one thing to say that you support the troops, it's another thing to really let them know how it important it is to you that they must succeed, that their cause is just," Braver said. "He says that he saw President Bush do that but he says he did not see President Obama do it and it disturbed him."

Gates was critical of Biden in his interview with Braver as he was in his memoir.

"In particular when I talked with the secretary he highlighted what he believed was Biden's distrust of the military, especially the military generals," Braver said. "And the fact that Gates believed that Biden was constantly telling President Obama that he had to watch out for these guys, that they were asking for more resources, and that in Gates' words they were constantly trying to jam the president."

Hayden, the National Security Council spokeswoman, said Obama appreciated Gates' service as secretary of defense.

"Deliberations over our policy on Afghanistan have been widely reported on over the years, and it is well known that the president has been committed to achieving the mission of disrupting, dismantling and defeating al Qaeda, while also ensuring that we have a clear plan for winding down the war, which will end this year," she said. "As has always been the case, the president welcomes differences of view among his national security team, which broaden his options and enhance our policies."

Gates does indeed take to task the president's insecurities about his Afghanistan strategy, Bob Woodward notes in a Washington Post review of the memoir, ultimately becoming "skeptical if not outright convinced it would fail." But at the end of his 594-page account, Gates qualifies Obama's primary policies on Afghanistan: "I believe Obama was right in each of these decisions."

Still, Gates' narrative is relentless in its critique against the Obama administration's approach to foreign policy. He notes one "remarkable" exchange between the president and Hillary Clinton, Obama's primary challenger in the fight for the 2008 Democratic presidential nomination.

"Hillary told the president that her opposition to the [2007] surge in Iraq had been political because she was facing him in the Iowa primary," he writes. "The president conceded vaguely that opposition to the Iraq surge had been political. To hear the two of them making these admissions, and in front of me, was as surprising as it was dismaying."

Gates doesn't leave untouched the first president under whom he served as defense secretary, picking at George W. Bush's misguided decisions in Iraq but lauding him for ordering the troop surge that he says averted collapse of the mission.

"Duty" is slated for Jan. 14 release.
Thanks for reading CBS NEWS.
Create your free account or log in
for more features.