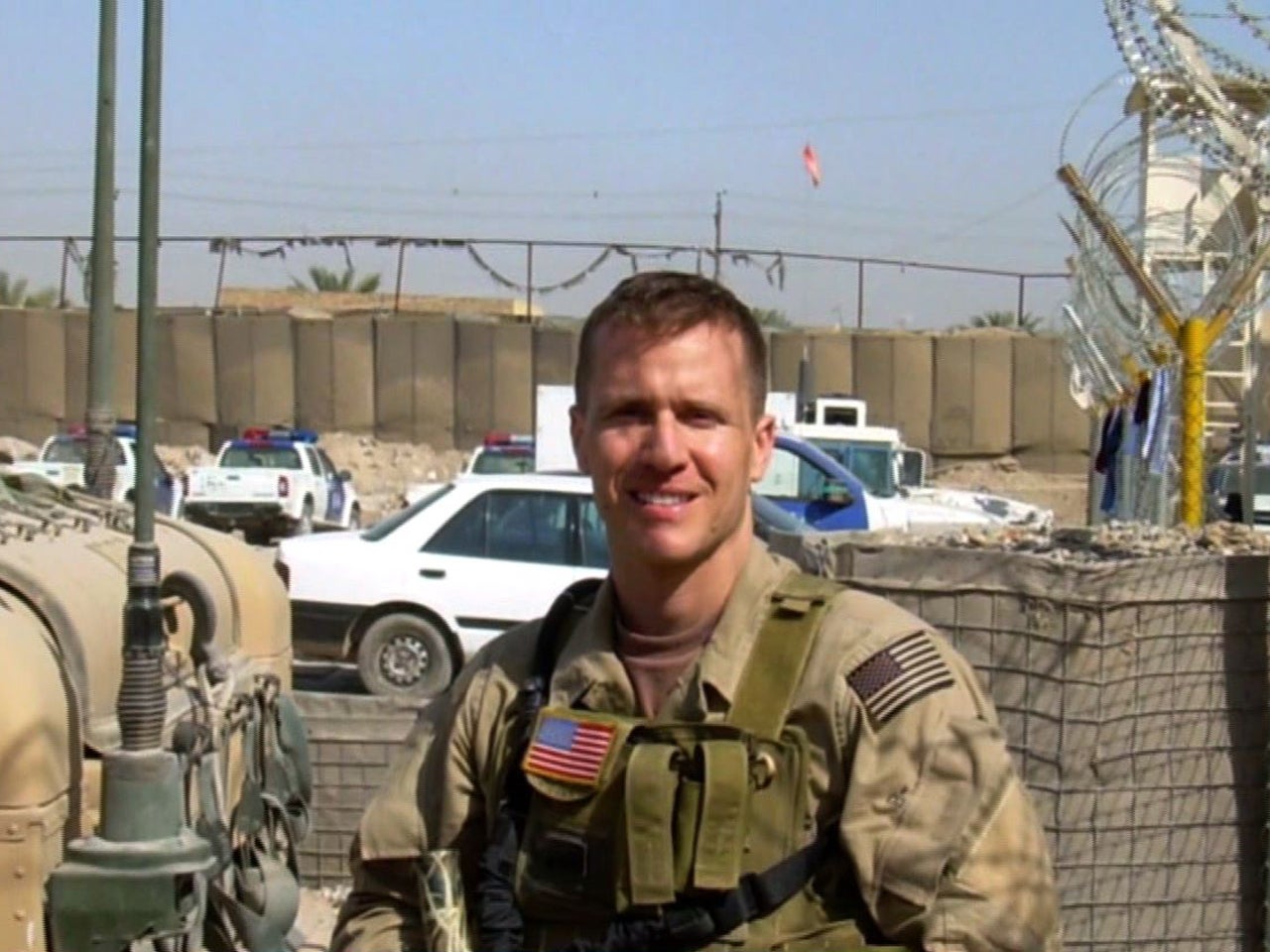 Former Navy SEAL helps vets transition to civilian life through service
(CBS News) With the drawdown of U.S. forces in Afghanistan underway, thousands of military veterans are coming home to uncertain futures. The transition from military to civilian life can be perilous. But a former Navy SEAL has figured out how to make it easier for his fellow vets.
Former Navy SEAL Cmdr. Eric Greitens is often applauded for his military service. But on one day at the Dream Center in Los Angeles, which helps people down on their luck, the acclaim is for his new mission: helping veterans transition to civilian life through community service, like renovating the Dream Center.
Greitens said, "This country has an entire generation, millions of men and women who've served overseas in Iraq and Afghanistan. They need to wake up every morning knowing that their country still needs them."
The idea hit Greitens after a suicide truck bomb hit his unit in Iraq. The blast was so powerful, it destroyed their barracks in Fallujah. He recovered, but many of his fellow troops were severely injured, their military careers over.
Greitens said, "What I knew from working with these men and women is that they wanted to find a way to continue to serve."
He has a resume that could land most any job. He's a Rhodes Scholar, has a PhD, a Bronze Star, a Purple Heart, and he's even written three books -- one a best-seller. Yet he took his savings from combat pay and founded The Mission Continues. The organization is run with military precision. Recruits -- all veterans who served after 9/11 -- gathered in Los Angeles for training before being deployed to their local communities. All volunteer for six months at non-profit organizations. Along with a modest stipend -- a little more than $300 a week -- comes a healthy dose of tough love.
In one speech Greitens said, "Yes people have come back with post traumatic stress, yes people have been disabled. We have to decide whether or not we're going to be looking for an excuse or we're gonna be willing to accept a challenge."
The organization helps veterans find a new purpose after returning home. Greitens said, "By creating these service fellowships in the communities our veterans figure out how to live productive lives. There are thousands of veterans who woke up this morning and they are gonna spend all day watching TV, self medicating, drinking alcohol. We've talked to a lot of veterans who told us that prior to the fellowship, they were thinking about taking their own lives. That first conversation that we have we say to them, "Look, we need you. How are you gonna continue to serve?'"
Former Marine staff sergeant Jamie Magallanes survived a sniper's bullet that pierced his body armor. But six concussions from roadside bombs forced him out of the military he loved. The transition to civilian life was not easy. He misses his buddies and can't shake some horrible memories.
Magallanes said, "We all got PTSD, and guess what? There's certain things that happen in combat that you just can't get away from."
Through The Mission Continues, he's finding his way back, coaching at a Boys and Girls Club near San Diego.
"Why wouldn't I want to honor my fallen fellows by the life that I live," Magallanes said. "Why wouldn't I want to go and come back and give back to what we've been protecting for so long. And in the process, make some amazing citizens out of these kids."
Greitens said when men and women leave The Mission Continues fellowships, they go on to full employment, full-time education, and for those who've had post-traumatic stress disorder, their symptoms diminish.
Nearly 700 Mission Continues veterans have served in 44 states.
Watch Bill Whitaker's report above.
Thanks for reading CBS NEWS.
Create your free account or log in
for more features.