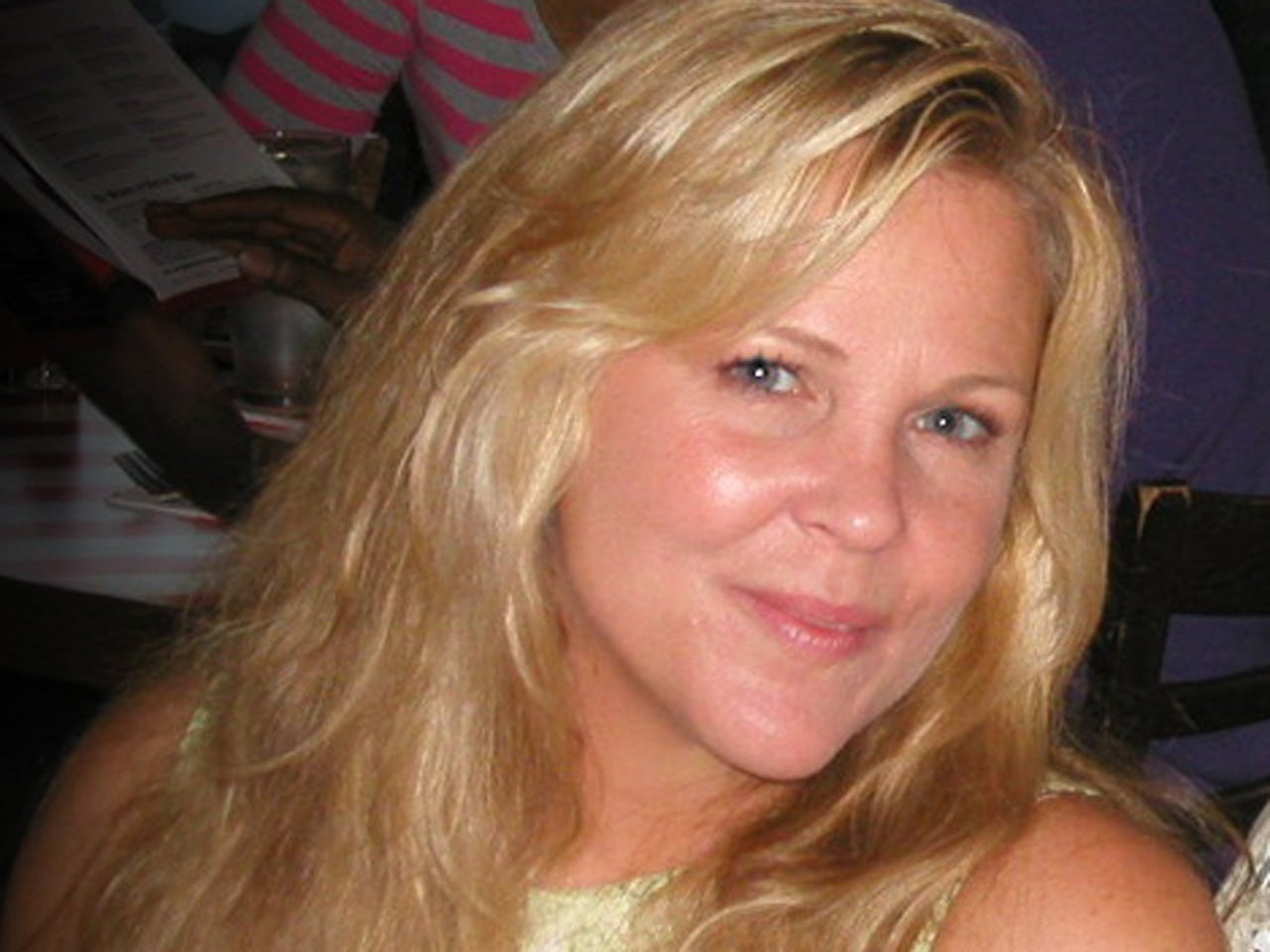 Forbidden young love ends with a mother's violent murder
Produced by Ira Sutow, Sue McHue and Avi Cohen
[This story was first broadcast on Jan. 28, 2012. It was updated on June 8, 2013.]
EL DORADO HILLS, Calif. -- Norb and Judy Witt worked hard and planned well to live it up in retirement, traveling whenever they wanted in their luxury RV. In 2009, they spent two months traveling the country, came home to El Dorado Hills, Calif., and days later, got the phone call.
It was their daughter, Joanne's, boss wondering if they knew where she was.
"And he says, 'Well--she didn't show up for work on Friday and she didn't show up today. And we're worried that something might be wrong," said Judi Witt.
Joanne Witt was 47, a single mother raising her teenage daughter, Tylar. She was an engineer for the county. The thing was Joanne always called when she was not coming to work.
"When you heard that she hadn't been at work the previous Friday or that Monday, did that strike you as odd?" "48 Hours Mystery" correspondent Richard Schlesinger asked Norb Witt.
"Oh, yeah!" he replied. "And, well, like her boss said, she's never missed work without calling."
"Well, Norb says, 'We're only two miles away. We'll go check on her," added Judi.
Joanne's boss was one step ahead of them.
"He says, 'I've already called the sheriff's," Judi said. "And he says, Joanne had confided that she and Tylar had been having some problems. ... he says, 'we were concerned ...'"
"I got in the car and got over there so fast," Norb recalled. "I think I was in a daze by the time I got there. ... there was two sheriff's cars ... and two deputies out there walking around the house. ... And I said, "Well, I think I can get you in the house."
Norb unlocked the house, but the sheriff's deputies ordered him to stay outside while they searched it. Before long, they told him Joanne was upstairs in her bedroom; she was dead.
"They never said killed or murdered ... they just said deceased. So we didn't know what was going on," Norb said. "But when the CSI van came in and we had probably 20 detectives wandering around the place ... we knew that ... she had been killed."
Joanne had been stabbed about 20 times.
"... it was a very, very, very ... gruesome scene," prosecutor Lisette Suder said. "There was a wound that almost decapitated her. Very violent!"
The news got even worse. Their 14-year-old granddaughter, Tylar, was nowhere to be found.
"... we didn't know if Tylar had been kidnapped or ..." said Judi.
"We knew nothing," added Norb.
The couple says they were in total shock and concerned about Tylar.
But it didn't take detectives very long to conclude that Tylar was not a victim. Just weeks before Joanne had complained to authorities about her daughter's relationship with 19-year-old boyfriend Steven Colver. Now, detectives wanted to talk to both of them.
Steven Colver and Tylar met at a coffee shop soon after she started ninth grade and he had started college. Norb Witt says it wasn't long before Steven started influencing Tylar -- and not in a good way.
"... he had a 14-year-old that looked at him as god. I mean, he had total control over her," Norb explained. "We knew that drugs were involved. We knew that a lot of drugs were involved. ... They were into marijuana, ecstasy, cocaine. What does that do to someone's mind?"
Just weeks after they met, Steven and Tylar convinced her mother to let Steven rent a room in their home. Joanne thought the two were just friends. They told her he was gay. And Joanne told skeptical friends Steven could help Tylar with her homework and help her pay the mortgage.
"No one -- every friend she had, everyone in the family -- did not want him in there. But," said Norb, "Joanne was very strong willed ..."
So she let Steven move in. But within a month, Joanne had become suspicious. Then she came home one day and was shocked when she went into Steven's room.
The prosecutor took "48 Hours Mystery" through the house.
"This is the room where it all began ..." Suder said of the bedroom where Steven had stayed. "... Joanne walked in and caught them in a compromising position ... they had just or were about to engage in a sexual relationship."
"Tylar was naked?" Schlesinger asked.
"Right. She was actually inside this closet, crouched down, covering herself, but naked!"
Joanne did what any parent would do. She ordered Steven to leave and she called in two of her male co-workers to help throw him out.
"She said she was gonna kick Steven out and she didn't want to be there alone," said Vinnie Catapano, a friend of Joanne's.
Catapano helped move Steven's things to the sidewalk and then confronted him. "The first thing I said to him is, 'If it was me - you'd be in jail right now.'"
Joanne believed Steven had committed a crime -- statutory rape -- by having sex with Tylar, who was a minor. Joanne warned Steven she'd call the sheriff if he didn't immediately stop seeing Tylar. Catapano took a more direct approach.
"So then I told him, 'You know, if you make contact with Tylar again -- either by phone or in person -- I'm gonna hurt you. And I'm gonna hurt you East Coast-style, not West Coast-style," he told Schlesinger.
Asked what that meant, Catapano told Schlesinger, "Well ... I was trying to intimidate him."
"Did he seem intimidated?" Schlesinger asked.
"Absolutely not. And that, again, annoyed me more," Catapano replied.
Steven Colver was also apparently not deterred by Catapano or Joanne Witt.
"... he snuck over to the house 20 times," said Norb.
They continued their affair during the day when Joanne was at work and late at night when she was asleep. When Joanne found out, she made good on her threat and called authorities, who opened an investigation.
"... she wanted him away from her daughter. But they couldn't stand the thought of not being together. And so that's when the plotting began," said Suder.
Within days, Norb Witt unlocked the house and sheriff's deputies discovered the results of that alleged plot. Norb and his wife, Judy, now faced a terrible choice. Getting justice for the murder of their daughter meant turning their backs on their granddaughter.
With a sigh, Norb told Schlesinger, "If she hadn't done whatever she did ... her mother would still be alive today, probably ..."
And prosecutors say Tylar and Steven apparently didn't intend to stop with Joanne. They had more killing in mind.
It was less than a month before her murder and Joanne Witt had had enough. She went to the sheriff to complain about Steven Colver's sexual relationship with her underage daughter. That's when Steven got this call from a detective:
Detective: Have you ever had sex with her? Have you ever had sex with Tylar?

Steven Colver: No, No.

Detective: OK. And what's your relationship with her?

Steven Colver: She's like a sister to me. ... I understand she's 14. I understand all this ... I'm very, very scared at the moment.

Detective: You need to be honest because it will look a lot better if you just come out clean.
But things were just getting worse for Tylar and Steven. Joanne discovered Tylar's diary and prosecutor Lisette Suder says it could not be more incriminating.
"... it depicted very explicit writings of different sexual positions, different encounters -- things that ... made it very clear that in fact, they had a sexual relationship," said Suder.
Joanne turned the diary over to the detectives and broke the news to her very angry daughter.
"She felt betrayed by her mother ... and she was devastated. And she was very much afraid that he was gonna go to prison," said Mark Ralphs, Tylar's attorney.
Prosecutors believe Steven thought he would face serious prison time once detectives read that diary that Joanne gave them.
"... in his mind, up to 20 years in prison for what Joanne had just done to him," said Suder.
And Suder believes that's when Steven and Tylar decided they had to kill Joanne -- even though Joanne had already turned over the bombshell diary.
"They both ... made the decision that yes, this is what we're gonna do," said Suder.
Authorities believe the murder occurred late at night on Thursday, June 11, 2009, after Joanne went to bed.
"Her daughter let in Steven Colver after they had made sure she was asleep," Suder said. "Steven got out a knife ..."
The knife was never recovered, but investigators believe it was a 10-inch long chef's knife. Suder believes it was Steven Colver alone who stabbed Joanne in a particularly violent attack.
"She's laying right here. He starts stabbing her ... She tries to fight back," Suder demonstrated. "She puts her hands up ... there's a struggle. The sheets are messed-up. Things go flying. And that's how she's found. ... with her legs over the bed."
A bloody outline of the knife was left on the bed.
"And ironically," Suder pointed out, "in the nightstand next to the bed where she died, there was a book how to parent your out-of-control teenager."
After the murder, Suder says they covered Joanne's body with a blanket, turned down the air conditioning to help preserve the body, locked up the house and then left.
"I think how they acted afterwards is very shocking, that they were hanging out with their friends ... they were kissing and holding hands along the street," Suder said. "They were living their life without Joanne."
But they didn't plan to live very long. Using logic only a teenager might understand, Steven and Tylar allegedly killed Joanne so they could run off and kill themselves. They both believed Steven was about to be arrested for having sex with Tylar.
"That's when it led to, 'How are we going to be together? Well, we're gonna be together forever and eternally by killing ourselves,'" said Suder.
"How much thought did they put into this?" Schlesinger asked.
"A great deal," she replied. "... obviously, I don't follow their logic."
But Steven and Tylar were following their plan. They went to San Francisco, rented a hotel room and ate a bizarre concoction of Fruit Loops, cake and rat poison. But that didn't work. Two days after Joanne's body was found, with police hot on their trail, the teens were discovered by local officers changing their clothes behind a dumpster at a mall. They were both charged with murder:
Detective: You've been arrested for murder!

Tylar Witt: It's not true! She's not dead! She can't be dead!"
It wasn't long before Tylar ended the interrogation:
Tylar Witt: I want an attorney. I want you gone! How dare you!

Detective: You want an attorney and you want me gone? OK. That we can do. Then unfortunately, we can't talk to you again. Good luck.
Detectives had lots of questions for Tylar and Steven Colver. And so did Steven's mother. Jan Colver is convinced her son is innocent.
"I remember when ... I looked at the autopsy photos ... And I just remember gasping at the horrific nature of them," she said. "Steven isn't capable of that."
But Steven and Tylar both left incriminating suicide notes and Steven told two of his close friends that he murdered Joanne.
"He went so far as to get into the trunk of his car and show the bloody knife," Suder told Schlesinger.
"So he showed what you believe is the murder weapon?"
"Correct."
It was Steven's own words that helped convince prosecutors he actually stabbed Joanne Witt to death while Tylar stood by.
"When somebody says, 'I did it,' and 'Here's the knife I did it with,' that's a problem for a defense attorney," Schlesinger commented to Dain Weiner, Steven's attorney.
"Very much so," he replied.
Weiner says Steven told his friends he killed Joanne to protect the real killer, the love of his life: Tylar Witt.
"He's planning on being dead in several days, so he's not concerned about the consequences for him," Weiner explained. "His goal is to prevent her from being labeled as a mother killer."
"He would care about others before himself, to his detriment," Jan Colver said of her son. "Steven is the kind of guy who would dive off of a cliff or jump in front of a bullet or run into a burning home ... for a friend."
Even when he was interrogated, shortly after his arrest, Steven was asking about Tylar.
Steven Colver: So you spoke with Ty? How is she?

Detective: Better now.

Steven Colver: She's probably goin' through a lot. I'm sorry about her. ... I'm worried about her.
But he probably should have been worried about himself. His mother believes Steven has crippled his defense. She told him so right after his arrest:
"Why on earth would you have ever said that you did this?" Jan Colver said. "We were both crying ... and he said, 'I was in a different frame of mind.' He goes, 'I'm so sorry, mom.' And I said. 'You do realize that your words will probably convict you?'"
"Steven's ... not violent, he's not aggressive," said Dain Weiner, who is defending Steven Colver. "Tylar wrote in her diary about how she wished her mother would die in a horrible car crash."
Weiner, who's defending Tylar Witt's boyfriend, says while Steven had a clean record, there is plenty of evidence that shows Tylar was violent and more than capable of stabbing her mother.
"Every friend she had virtually she told that she hated her mother," Weiner said. "She said...'If my mother doesn't let me see Steven, I swear to god I will kill her!"
For Tylar's grandparents, it's almost impossible to believe. Tylar was a beautiful baby when she was born.
"As soon as she was born, they let me in with the cameras and I've got, you know, pictures ..." Norb recalled fondly.
Tylar was Norb and Judi Witt's third grandchild.
"When you look at those pictures [of Tylar as a child], given all that's gone on, what happens in your heart?" Schlesinger asked.
"She was a wonderful mother," Norb said of his daughter Joanne. "... just the affection, the care -- her whole life centered around her daughter. No father involved at all ... he was never in the scene. Joanne took Tylar everywhere."
Everything changed, though, when Tylar was just 5 years old. According to Joanne's best friend, Roxanna Jurgeit, Joanne lost control just for a moment when she was taking Tylar home from daycare.
"... they were on their way home and they were driving ... Tylar was screaming ... and Jo was having trouble concentrating on driving and being a safe driver. And she turned around and hit Tylar," Jurgeit explained.
Later, when daycare workers noticed a red mark in the shape of Joanne's hand on Tylar's face, they reported it to the state Child Protective Services (CPS) and Tylar was taken away from Joanne. She went to foster care for about a month until Norb and Judi could get temporary custody.
"... she lived with us for about six months where Joanne had to take classes," Judi said. "Anger management. And parenting ..."
When Joanne got Tylar back, things were very different in her house.
"Now after that, Joanne was afraid to even to discipline her that strongly because she was afraid that Tylar would report her to CPS," said Judi.
"So that cloud was always there ... 'Mommy, I want to go out tonight with the boys or something like that and uh, I'm going,'" added Norb.
"And that was always the threat," Schlesinger commented.
"Yes."
"Tylar got into this behavior that she could do whatever she wanted. And there's no consequence," said Jurgeit, who watched as Tylar started getting into trouble at school. She ran away from home several times.
"She was sweet when she was growing up ... she was sweet," Jurgeit continued. "But I don't know her now and I don't want to know her now."
Jurgeit says Joanne finally started trying to discipline Tylar more in the months before she was killed. And that led to fights -- violent ones.
"Things were starting to get physical between them," said Jurgeit.
The authorities, including CPS, got involved several times. Tylar told them her mother frequently got drunk and beat her. But Tylar was never taken from the house.
"There was no abuse. She wasn't an alcoholic ... she didn't get violent," said Jurgeit.
And the authorities seem to agree. Prosecutor Lisette Suder says there is no evidence to support Tylar's accusations.
"If Tylar were truly beaten to the extent that is sort of assumed from the way Tylar speaks, there were never marks ... there were never bruises ... there were people around a lot and it never happened when any of those people are around. So was it something that happened just behind closed doors? I don't know," Suder told Schlesinger.
But less than a month before the murder, Joanne and her daughter had a fight focusing this time on Tylar's sexual relationship with Steven Colver.
Asked if Tylar ever actually attacked her mother, Weiner said, "She did ... she threw some things at her mom ... it was the day that she learned that her mother had reported the relationship to the police."
"Actually," Suder explained, "Tylar called the police pretending to be her mother saying, 'My daughter's out of control ... come get my daughter.'"
It has to be one of the more bizarre 911 calls ever made:
911 operator: 911.

Tylar Witt: Umm. Excuse me ... my daughter Tylar Witt had physically assaulted me and she's vandalizing my home.
That's Tylar impersonating her mother. She's trying to get herself taken away by the sheriff:
911 operator: Do you feel safe being on the phone with me?

Tylar Witt: No, I do not.

Tylar Witt: She would not go back into her room and I tried to push her back into her room and we started to get into a fight and I am bleeding.
It is chilling evidence of a deeply troubled mother-daughter relationship. Joanne finally comes to the phone and she really is injured. The angry voice in the background is Tylar:
Joanne Witt: Hello

911 operator: Yes.

Joanne Witt: That was my daughter.

Tylar Witt: Go ahead finish the report and send me to jail.

911 operator: Is your name Joanne?

Tylar Witt: Why won't you let me leave?

911 operator: Are you safe?

Joanne Witt: I don't know (crying).

911 operator: OK. Are you injured at all?

Joanne Witt: Yeah ... a little bit.

911 operator: OK -- we'll have deputies on their way ...

Joanne Witt: Thank you.
"Why would Tylar try to arrange her own arrest?" Schlesinger asked Suder.
"I have asked Tylar that question and she said she wanted to be anywhere but home. She would rather have been in juvenile hall than at home that day," the prosecutor replied.
"Mom ended up with -- I believe -- a cut on her chin, some bruises on her arm ..." said Weiner.
Joanne didn't need to go to a hospital, but Tylar was taken to juvenile hall. When Joanne refused to press charges, Tylar was released within hours and sent back home.
With Tylar's history of fighting with her mother, Dain Weiner questions why Steven is the one prosecutors say stabbed Joanne.
"He has never hurt anybody, or tried to hurt anybody or threatened to hurt anybody," Weiner said. "... as contrasted with Tylar -- who has a very specific history with her mother -- and has literally threatened to kill her, to stab her....the very method by which she was ultimately killed!"
Joanne's parents -- Tylar's grandparents - weren't sure what to believe. Who did what to whom? But Norb was convinced that Tylar was involved in Joanne's murder somehow.
"She's not my granddaughter, anymore," said Norb.
"... your husband's written her off ... pretty much. Have you?" Schlesinger asked Judi.
"It's a little harder for a grandmother," Schlesinger commented to Judi.
"Yeah, I think she'll always be in my heart," she said. "But it's not the Tylar that we know today. It was the Tylar that I knew before."
"I mean you're writing off a girl, now a young lady, who you've known since she was born," Schlesinger commented.
"Yup. But she's gone!" Norb said. With a sigh he added, "I've accepted it."
For two long years after her arrest, Tylar's grandparents wouldn't have anything to do with her. But on this day, Norb and Judi Witt are at the El Dorado, Calif., Juvenile Hall, where Judi finally plans to visit her granddaughter alone.
It was tough to know what to say to their granddaughter who is accused, along with her boyfriend, of killing their daughter.
"... I had no expectations, I guess," Judi told Schlesinger. "I said something about the horrendous act and we didn't know if you had done it or not or how much you were involved. And she just got this shocked look on her face and she says, 'Do you really think I could have done that?'"
"You believed her?"
"I believed her."
Norb will wait a little longer to see Tylar.
"The two of 'em planned and killed our daughter. That's the bottom line," he said. "We will never know the full story."
But Steven Colver's lawyer, Dain Weiner, has a tangled story to tell. He says Steven was actually suicidal -- not homicidal. He argues that Steven believed he was about to be arrested for statutory rape and his solution was to commit suicide along with Tylar.
"From Steven's perspective, the plan was to pick her up, leave, go spend a few days down in San Francisco ... and end their lives together," Weiner said, "There was no discussion about killing mom."
Weiner says Tylar stabbed her mother -- that Steven didn't know anything about it until Tylar called him to the house where he saw her with the bloody knife.
"Steven comes over -- he comes in the house, that's when he sees her at the door, with the knife," Weiner said. "He said the knife was bloody."
Schlesinger asked prosecutor Lisette Suder, "Why can that not be true?"
"He says that there's blood dripping everywhere. ... there was no other blood found in the kitchen area or where he was saying this was happening," she replied.
"There's no blood on the carpet or on the floor ... leading up to the door?
"None."
"Wouldn't you think there'd be some evidence of blood somewhere besides that room?" Schlesinger asked Weiner.
"And there may have been ..." he replied. "... they were focused on the bedroom ... they didn't go through the house ... looking for blood drops."
"There is no physical evidence ... there's no logical evidence to support Steven Colver's claim of what happened," said Suder.
And prosecutors are counting on Tylar to help them prove that. There is one problem though. Tylar is a liar. She lied several times to detectives -- most importantly to those who interrogated her right after she was arrested.
Tylar Witt: Who did I murder? Who did I murder?

Deputy: Your mother.

Tylar Witt: What? My mom's dead? (cries)

Deputy: You don't need to play this, we already know that you know that your mother's dead.
Over time, Tylar gave up the act. And, according to the prosecutor, admitted she helped plan her mother's murder. But she said Steven did the actual stabbing. And with that, prosecutors struck a deal: If Tylar testified truthfully against Colver, she'd get a reduced sentence.
"You asked why I ultimately believed her," Suder said. "All the other evidence in the case that we have independently supports what she says."
But "48 Hours Mystery" found a witness who raises questions about Tylar's role in the murder: One of her neighbors who never was interviewed by authorities.
"Well, I was walking my little girl to go to the park ... and I noticed that there was a young girl, young teen ... sitting on the swings. And she was just looking straight down," the neighbor said.
Only after the murder, she says, did she realize she had been talking to Tylar Witt just months before the killing.
"I saw a lot of sadness. ... she seemed angry to me. She seemed very cold to me," the neighbor said. "She just seemed very lost."
The neighbor got into a conversation with the young girl who complained that her mother drank a lot and the two got into fights.
"I said to her, 'What are you gonna do to try to fix this problem, you know, if this happens again?' And ... she said, 'There is not going to BE a next time. Next time, it's either gonna be HER or it's gonna be ME!' she recalled. "That statement alone ran chills through me."
When the neighbor heard there had been a murder in the neighborhood, she went to the crime scene and was seen on news footage talking to an officer. "... and I said, 'Sir, can you please tell me, did a young girl murder her mother?' And he just looked at me and he said, 'It's a crime scene.'"
Asked if she knew the house was Tylar's, the neighbor told Schlesinger, "I had no idea."
"How did you jump to that conclusion?" he asked.
"I never let go of the conversation that we had at the park," she replied. "It weighed very heavy on me."
Now, as Steven Colver's murder trial gets under way roughly two years after Joanne Witt's killing, he will be together again with the one person his lawyer says he wanted to protect: Tylar Witt. But this time, the one-time lovers will point fingers at each other in court.
As Steven Colver's murder trial finally gets under way, his attorney, Dain Weiner, is ready and eager to argue that the wrong person is on trial.
"He doesn't have a violent bone in his body," said Weiner.
But Tylar Witt, Colver's former lover and self-confessed accomplice in the planning of her mother's murder, tells prosecutors a different story. She outlines her gruesome version of the killing. She says she let Steven into the house and that he was armed with a chef's knife.
"... Tylar went to the kitchen, got out her own knife ... and the two walked very quietly up the stairs ..." said prosecutor Lisette Suder.
It was late at night and Joanne was asleep.
"They turn into Joanne's room. He walks ahead, and just as he enters in, Tylar sees him making practice motions as he's heading towards the bed," Suder continued. "At that point, Tylar fell to the fetal position ... right there at the opening of the door, covered her ears ... He began to stab Joanne ..."
Prosecutors believe her testimony, saying it is corroborated by other evidence. Tylar's lawyer, Mark Ralphs, also says she passed a polygraph test, helping to prove she did not stab her mother.
"Who decided that Joanne Witt had to die?" Schlesinger asked Marks.
"Well, Tylar ... indicated she could not remember whether it was initially her idea or ... Steven's idea," he replied.
"She couldn't remember? How do you not remember whose idea it is to kill your mother?"
"I don't know," Marks said. "... it had been more than two years ..."
"But counselor, it's the murder of her mother."
"I understand."
But Tylar has other credibility problems. One psychologist called her sociopathic. And on the stand, she testified she has two super beings living inside her: An angel named Alex and a demon named Toby. The demon, she says, takes control of her in times of stress.
"... I think that has a great significance," Weiner said. "It gives a whole other personality, an aggressive, violent personality inside Tylar ..."
"It had nothing to do with the murder," Suder said. "It's simply a defense attorney asking questions, trying to show flaws in Tylar's character."
And if jurors have trouble with Tylar, prosecutors have DNA evidence to offer. It was found on Joanne's body and under her fingernails.
"... when there is DNA under the fingernails, with the defensive wounds ... it is very likely that the DNA comes from Joanne trying to fight her attacker," explained Suder.
There was not enough DNA to identify anyone, but there was enough to prove it came from a male.
"It really narrows it," Suder said. "... Steven Colver's a male. There's only one male we're looking at."
Steven Colver's trial lasted four weeks, but it took jurors took less than four hours to reach a verdict.
What does it mean that it went so quickly? It depends whose side you're on.
"I think that's not a good sign," said Dain Weiner. "I've always been of the opinion that the longer they take, the better ..."
Weiner believes his young client is moments away from becoming a convicted murderer.
"You braced your client for that?" Schlesinger asked Weiner.
"We discussed it ... It's a tense moment ... a tense moment ..." Weiner said of waiting for the verdict.
Steven Colver, quietly sobbing at the defense table, is understandably shaken by the verdict: Guilty. He will end up in prison for the rest of his life.
For reasons they would not discuss, prosecutors decided not to ask for the death penalty.
His mother, Jan, is still convinced he's innocent.
"... I just felt the air leave my lungs," she said. "I just wanted somebody to wake me up from the nightmare."
For a crime this brutal, the judge has no other choice: "The defendant shall be sentenced to life without the possibility of parole."
Tylar Witt -- the girl Steven Colver planned to spend eternity with -- gets her reward for testifying against him. She's allowed to plead guilty to second-degree murder and gets 15 years to life.
"Are you doing it freely, voluntarily, 'cause it's what you want to do?" Suder asked Tyler in court.
"Yes," she replied.
"This was a brutal murder," the judge said addressing Tylar. "The court has seen no emotion or even remorse for the loss of your mother ... I'm sorry for you, Miss Witt, because the person who loved you most in this world and without reservation is gone."
There is enough heartbreak in this case to go around. And the last great tragedy is that it all started because of a stupid miscalculation. Lisette Suder says Tylar and Steven murdered Joanne Witt because they feared he would be imprisoned for a long time for committing statutory rape.
"It would have been a misdemeanor and the maximum that he could have received was a year in the County Jail. Reality is he probably wouldn't have gotten any jail time," Suder told Schlesinger.
"Really? So these kids thought it was the end of the world and ..."
"And it really wasn't"
But it is now the end of the free world for Steven Colver. It's the outcome Norb and Judi Witt hoped for. Of course, there's no satisfaction ... no sense of victory for two people who lost a daughter and a granddaughter.
"I really wonder how we've gotten through it. I really, really do," Judi said. "You just know that you can give up or you keep going."
"What's your choice?" added Norb.
Life has gone on for the Witts. And Norb, who once turned his back on Tylar, has now started to soften on the subject of his now 17-year-old granddaughter.
"You look at this little girl and then you look at the person that she is now. Do you wonder what happened to this little girl who you used to bounce around on your knee?"
"Yes! Of course," Norb replied. "All the time," said Judi.
For years, Norb could not bring himself to see Tylar. But finally, after the trial, he did.
"You heard the clanking of metal doors and then the door opened and she came in very meekly ... and said, 'Hi Pappa.' She came over and hugged me and started sobbing," said Norb.
Asked if he cried, Norb said, "I don't remember. But I held her pretty tight. ... We just talked and I see some remorse."
It is not easy to reconnect. And Norb isn't sure, after everything that has happened, how close he can be to his granddaughter who helped murder his daughter.
"Have you forgiven her?" Schlesinger asked.
"No, I haven't forgiven her at this point," Norb replied.
"Do you want to?"
"I don't know. Probably deep inside I do, but I don't know if it's possible ... I don't know ... I really don't know. And I don't think Judi does either."
Tylar Witt is not eligible for parole until 2024. She will be 29 years old.
Norb and Judi Witt, Tylars' grandparents, write to her often, but do not visit her in prison.
Steven Colver has filed an appeal.
Thanks for reading CBS NEWS.
Create your free account or log in
for more features.