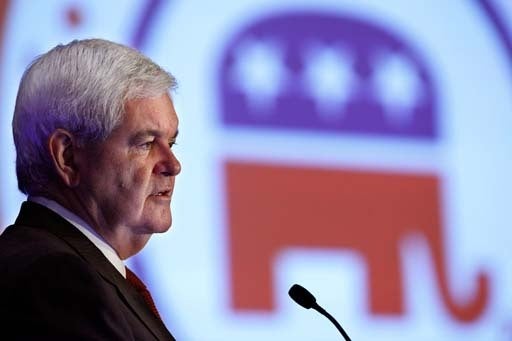 For today's politicians, it's all about the influence you hold online
By Alexander B. Howard


(CBS/What's Trending) - Eleven years ago, White House staffers thought Al Gore was weird for texting Tipper. But, the political times, they are a changin'.


A decade or so later, any politician who isn't tuned into her email on a smartphone or doesn't monitor what the media and voters are saying about him on social media platforms risks being judged out of step - or, worse, viewed as running behind on a crucial new item.

In 2011, in other words, the use of social media in government is no longer novel. Tweets, updates and viral videos matter. The Red Cross, Federal Emergency Management Agency and first responders have testified in front of the United States Senate on the role of social media in crisis response.

For underfunded campaigns, using those tools won't be a choice. It will be a necessity. For instance, businessman Herman Cain has gone direct to potential GOP primary voters as he considers a presidential bid, tweeting as @TheHermanCain. @NewtGingrich chose to announce his campaign using Twitter and Facebook. Regardless of the medium, along the way, candidates and incumbents alike are going to learn some hard lessons about social media and politics.

"It's the place we all have to be," said Politico's Ben Smith at a forum on social media and campaigns last year. As citizens turn to the Internet for government data, information and e-services, media and government entities alike have to "fish where the fish are." Today, a majority of the United States House and Senate are on Facebook. A smaller majority uses Twitter, YouTube and Flickr. While the effectiveness of that usage varies from candidate to candidate, the question of whether social media is a fad is largely settled.

It's not a bold prediction to assert that In 2012, Facebook, Twitter and YouTube will play an integral role in the presidential and Congressional election. 2012 will also be the year that more money moves into social networking advertising.


"Despite the increased attention paid by the media to political Facebook and Twitter accounts, campaigns today still spend less than five percent of their media expenditures online," said political strategist Mindy Finn, commenting on the 2010 congressional midterm election at last year's forum.


For many candidates, part of the allure of social media will be that it requires an investment in time and expertise, not classical media buys. Sarah Palin, Scott Brown and Barack Obama could use Twitter, Facebook and YouTube to achieve awareness of their messages without huge campaign war chests.


For many citizens, however, a more interesting question may be how well the men and women entrusted with representing towns, states and districts are using these platforms once in office on the people's behalf. Getting the most out of social media means doing more than pushing updates. It will mean growing bigger ears and listening and building engaged networks of constituents, as opposed to broadcasting in the same way as they might on television or radio. For a sample of how that plays out in real time, try following Newark mayor @CoryBooker and compare his use of the platform to Snowmaggeddon to, say, Representative @EleanorNorton, who represents this correspondent in Congress.

There are real issues with meaningful use of social media by Congress, including online identity ecosystem that has not provided Congress with ideal means to identify constituents online. The reality, when it comes to which channels influence Congress, in-person visits and individual email or phone calls are far more influential with Congressional staffers. A new class of startups that includes Votizen and POPVOX are hard at work at trying to improve citizen-to-Congress communication over social media. We'll see how far along they are by the time election season is in full swing.

Even with those considerations, House Republicans are competing to "win the Internet" in the second GOP new media challenge, where representatives are competing with one another to gain the most followers and fans. More than a hundred representatives have signed up for the 2011 new media challenge, which featured a bracket-style tournament that will be familiar to college basketball fans that love March Madness.

As the contest goes forward, it will interesting to see if the representatives and staffers demonstrate an understanding that for governments, it's not just about followers: It's about the influence and engagement an account holds on a given network.


There are signs of some progressive thinking here, so to speak: As OhMyGov reports, while last year's winners were judged based upon the increase to the number of likes, followers and view their social media presences received. In 2011, GOP conference vice Chair Kathy McMorris Rodgers (R-WA) said "members are encouraged to submit best practices to be shared with their colleagues each week." For more analysis of the GOP social media contest, read Josh Shpayer at WhoRunsGov.com.

As the election season looms, new media adoption in Washington is no longer novel. As with any set of tools, success shouldn't be measured by media reports or press releases but by the outcomes from their use. The hard work of bipartisan compromise between the White House and Congress, to the extent it occurs, is unlikely to be publicly visible in 140 characters, though stranger things have happened. Measuring the success of adoption new technology will depend far more upon whether more use of social media, online video and platforms for legislation or citizen engagement lead to greater citizen engagement, accountability, transparency or data-driven policy. Whether that comes to pass will rely on more than getting representatives to contribute to social networks.

Given the attention that the political media class now pays to the online world, tracking what's trending in Congress is going to continue to be well covered. After all, that's what Roll Call, the Hill, Politico and the rest of the D.C. media are focused upon, around the clock. What shouldn't go under-reported, however, are the prospects of genuine institutional changes in the House of Representatives by the GOP embracing innovation and transparency. As my publisher Tim O'Reilly observed last month, the current leadership of the House on transparency is doing a better job than their predecessors. Last month, Speaker of the House John Boehner (R-OH) and Majority Leader Eric Cantor (R-VA) wrote a letter to the clerk of the House calling for new data standards that will that will make that legislative body more open and accountable the people it serves. The move to bake in structured data is unlikely to become a trending topic, but it has the potential to create structural change in Washington. That's a big deal.

As the Sunlight Foundation's John Wonderlich observed, "access to legislative data brings citizens closer to their representatives. When developers and programmers have better access to the data of Congress, they can better build the databases and tools that let the rest of us connect with the legislature." As more open legislative data goes online, maybe by 2012, when we talk about what's trending in Congress, it will be based upon insight into what bills are being drafted, not just people are saying about them on Facebook.

Alexander B. Howard (@digiphile) is the Government 2.0 Washington Correspondent for O'Reilly Media, where he reports on technology trends, open government and online civics. He is also a biweekly columnist for What's Trending. Click here to read more about hi.

Thanks for reading CBS NEWS.
Create your free account or log in
for more features.