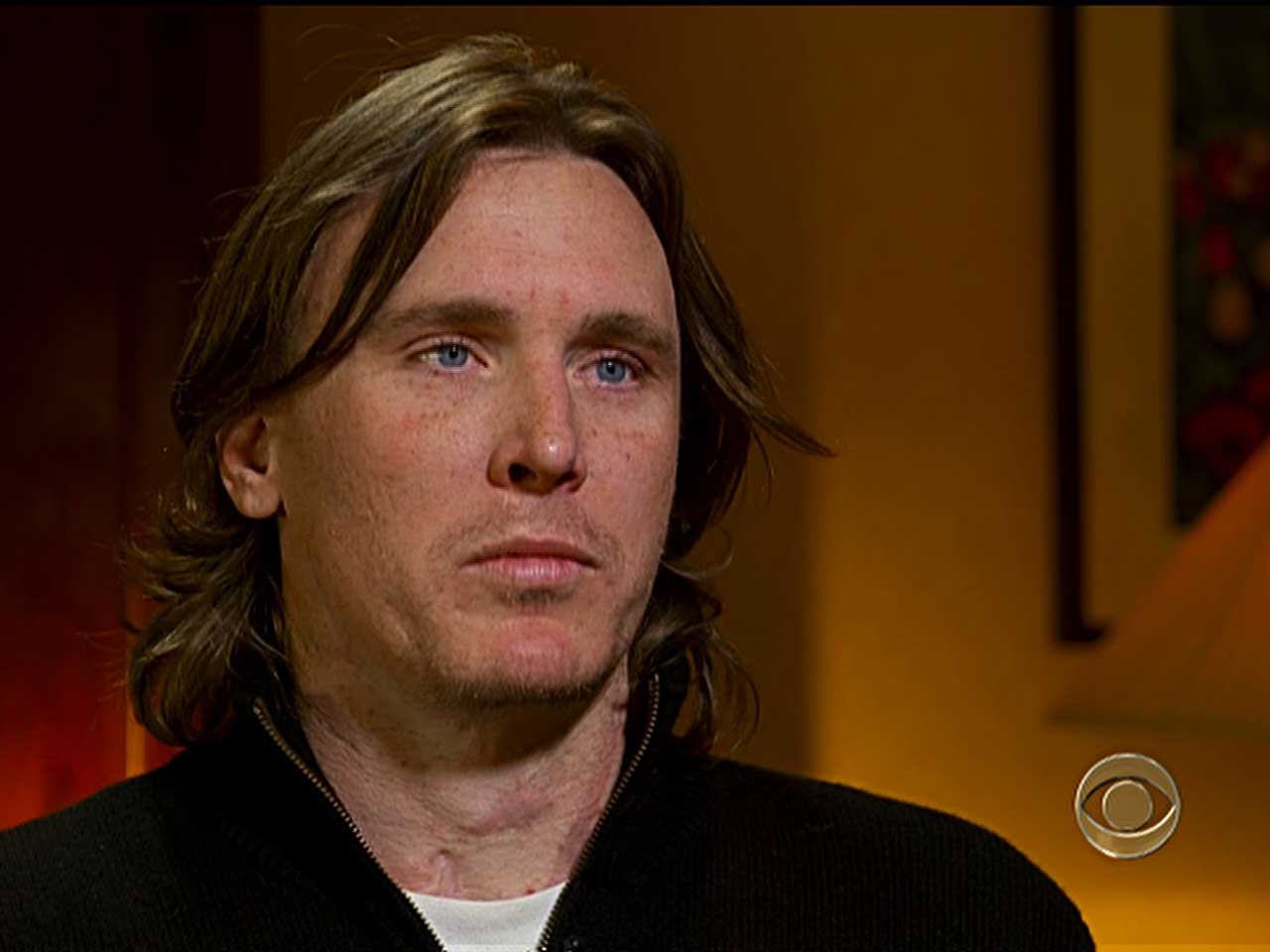 For some vets, the Iraq war will never end
(CBS News) If you think the Iraq war is over, you haven't met Casey Owens. We first met him in 2004 after a roadside bomb had torn off both his legs. We caught up with him again in 2009 undergoing a pressurized oxygen treatment in an effort to cure his blinding headaches. When he walked out of that clinic, he seemed ready to get on with his life.
"Free at last," Owens said.
However, one of his prosthetic legs was giving him trouble, and when we found him again in Denver he was using a wheelchair. Owens no longer thought he would be free.
"I really don't think I'll ever be free. I don't think the burden of war is ever gone," Owens said.
He had made it out of the ICU and learned to walk again but he still suffered from traumatic brain injury and post traumatic stress. When he tried to get back to a normal life by going to college, it didn't work.
Casey Owens fights VA for care
Inside Icon Wheelchairs: Web extra
New wheelchair offers hope to wounded veteran
"I'd been out of school for 10 years and it just, it was a little too much for me," Owens said.
The traumatic brain injury and the PTSD inhibited what he was able to do in school.
"It's focusing, dealing with the crowds in school, just being alone a lot," Owens said. "I could be in a room with a hundred people and still be alone."
He said the alone feeling came because, "I think I didn't realize what I'd been through or what was going on with me."
He moved to Aspen, where he had fallen in love with skiing.
"It's the thing that lets me be free and forget pretty much my disability and everything else," Owens said.
But he still suffered from a perfect storm of injuries and was looking for answers in the bottom of a bottle. He spent his time consumed with drinking.
In 2010, he was arrested and pled guilty to drunk driving. After two more run-ins with Aspen police he ended up in a rehab program.
Thanks to the kindness of strangers who wanted to help there was a first of its kind wheelchair waiting for him when he got out. Designed by Jeff Adams, who lost the use of his legs when he was nine, it was fitted precisely to Owens' body.
He's scheduled to join a recovery program for veterans this spring, but he has to stay sober.
For the proud Marine who donned his dress uniform to attend the second inauguration of George W. Bush, it has come to this. Despite all that he's been through, Owens said drinking has helped the most.
"I don't know what else to say," Owens said.
Casey Owens will never be free. We can only hope he will someday, somewhere find a place for himself in this country that sent him to war.
Thanks for reading CBS NEWS.
Create your free account or log in
for more features.