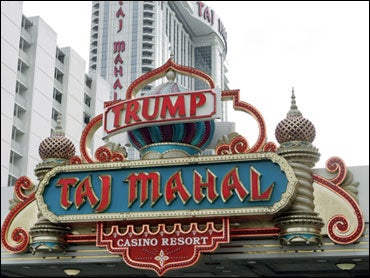 Footing The Bill For Gifted Kids
In professor Don Murray's calculus class at Santa Monica College one thing doesn't add up: the kid in the front row, as CBS News Correspondent John Blackstone reports, is just 11 years old.
"Compared to the other students, he's keeping up," says Murray. "And that's all you can ask.
"He's outstanding isn't he?"
Levi Clancy is outstanding, indeed, with an IQ said to be over 200. At five he was unhappy in elementary school, bored in the classroom and bullied by other students in the playground.
"Now that I'm at the college, it's really terrific because the teachers are understanding," says Levi, whose major is biological medical engineering. "I'm learning at a fast pace and the students are wonderful."
Of course, sending a kid to college costs money, even if the kid is only 11 years old. But since the state requires children to attend school, parents of gifted children say the state should pick up the college bill.
Levi and his mother took their case to California State legislators. Many lawmakers were convinced that kids who outgrow grade school deserve help.
"These kids are actually saving us a lot of money if they're not going through our public school system," says Sen. Richard Alarcon, D-Calif.
But a bill that would have allowed unusually gifted children to jump directly from kindergarten to college at state expense has ignited a debate over special education.
Levi's mother, Leila Clancy, says the smartest children deserve just as much help as those who have learning difficulties.
"They're required to be in school, yet we don't fund their education," she says. "That's a very serious violation of civil rights."
But California's governor vetoed as too expensive legislation that could have allowed tens of thousands of unusually bright youngsters to demand free college tuition. Others worried the legislation could push bright children too far too fast.
Thomas Spencer, who studies child development at San Francisco State University, says academic success is a narrow measure of a child.
"I don't think a child of eight or 10 or 13 belongs in Harvard," says Spencer. "They're capable of the learning in the classroom but what about the rest of life?"
Levi's mother says she'll keep pushing for more help for gifted children, but for now Levi himself has other problems to solve.

Thanks for reading CBS NEWS.
Create your free account or log in
for more features.