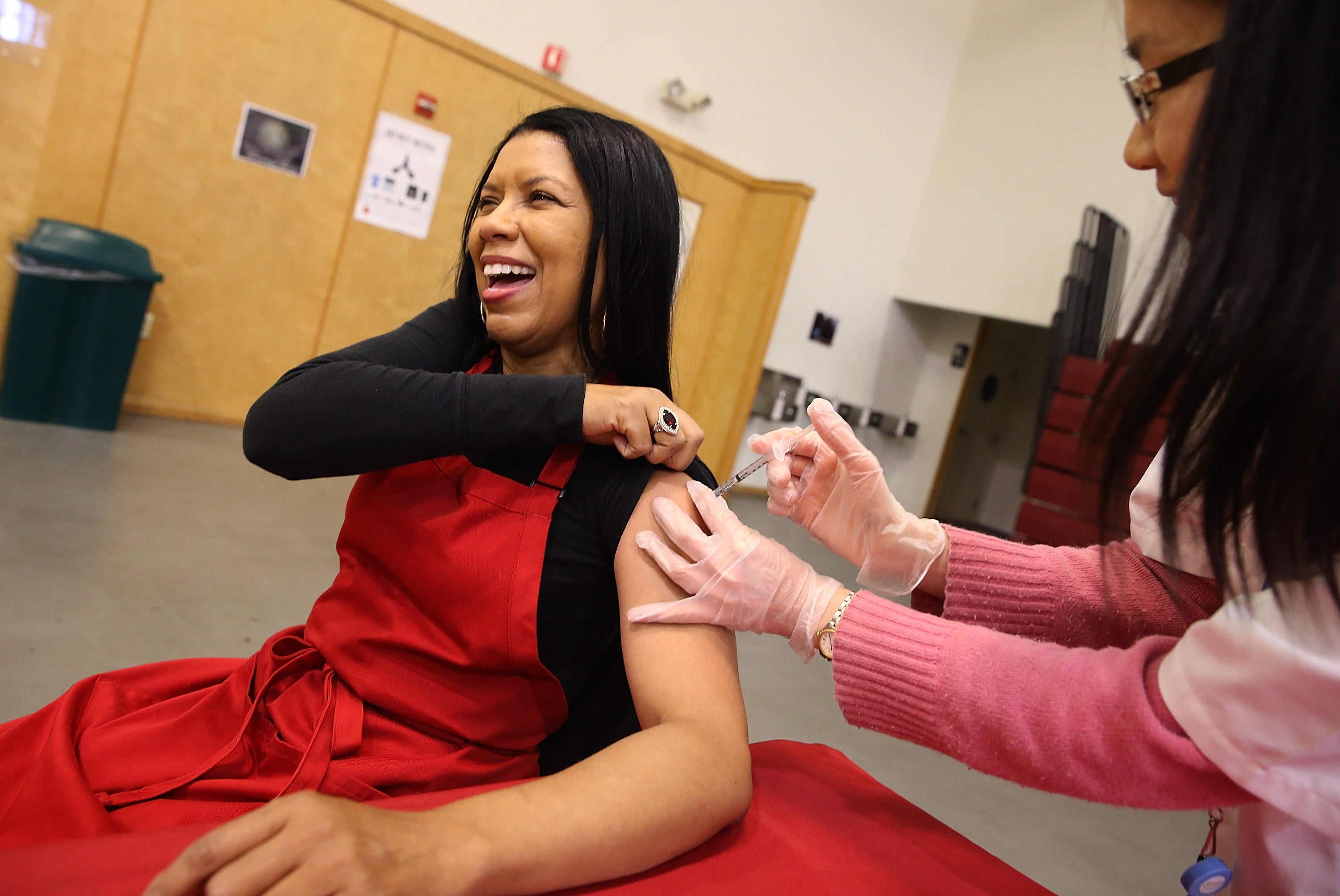 Flu outbreak spreading rapidly in U.S.
Flu season is picking up steam just in time to ruin a lot of people's holidays. The U.S. Centers for Disease Control and Prevention reports widespread flu activity in 29 states, primarily in the South and Midwest. That's twice as many states as the previous week.
Most of the patients who have been hospitalized with severe cases of the flu are either very young or the very old. In recent days flu outbreaks have forced schools in Ohio, Tennessee, Georgia and North Carolina to close.
So far this season, the virus has killed 11 children.
Describing the pattern of this year's outbreak, Dr. Anne Schuchat, director of the CDC's National Center for Immunization and Respiratory Diseases, told CBS News, "There's almost like a Christmas tree right in the middle of the country of the hot spots for disease."
Thirteen states reported high levels of influenza-like illnesses, while another six states saw moderate activity.
Health experts say part of the problem is that this year's vaccine doesn't provide protection for H3N2, the strain of the influenza that's currently making the rounds. This year's vaccine does help protect against H1N1 and one or two strains of influenza B.
Earlier this month the CDC issued a health advisory stating that only 48 percent of flu virus samples taken through last month were closely related to this year's vaccine.
"Because the H3N2 is dominating, we probably will see more disease," said Schuchat. "There might be reduced protection as opposed to zero protection," she said.
However, the CDC and other health experts still recommend people go for the vaccine. At a minimum, the vaccine may prevent a more severe case of the flu if you have happen to be one of the unlucky ones this season. The shot will also protect against other strains of the flu that are still floating around.
"The stuff that's circulating out there is different than what they made the vaccine against," said CBS News chief medical correspondent Dr. Jon LaPook. "Though unfortunately, as of today, it's only about 30 percent well-matched."
LaPook added this news shouldn't discourage people from getting a flu shot. Even if the vaccine is less effective than usual, it will still be better than no protection at all. "It's never too late until flu season is over. Flu season sometimes can go into May," he said.
The CDC says anyone who develops symptoms of the flu should contact their doctor immediately. Tamiflu (oseltamivir) and Relenza (zanamivir), two prescription antiviral drugs currently on the market, can actually lessen the time of acute illness by two days if taken early on.
Thanks for reading CBS NEWS.
Create your free account or log in
for more features.