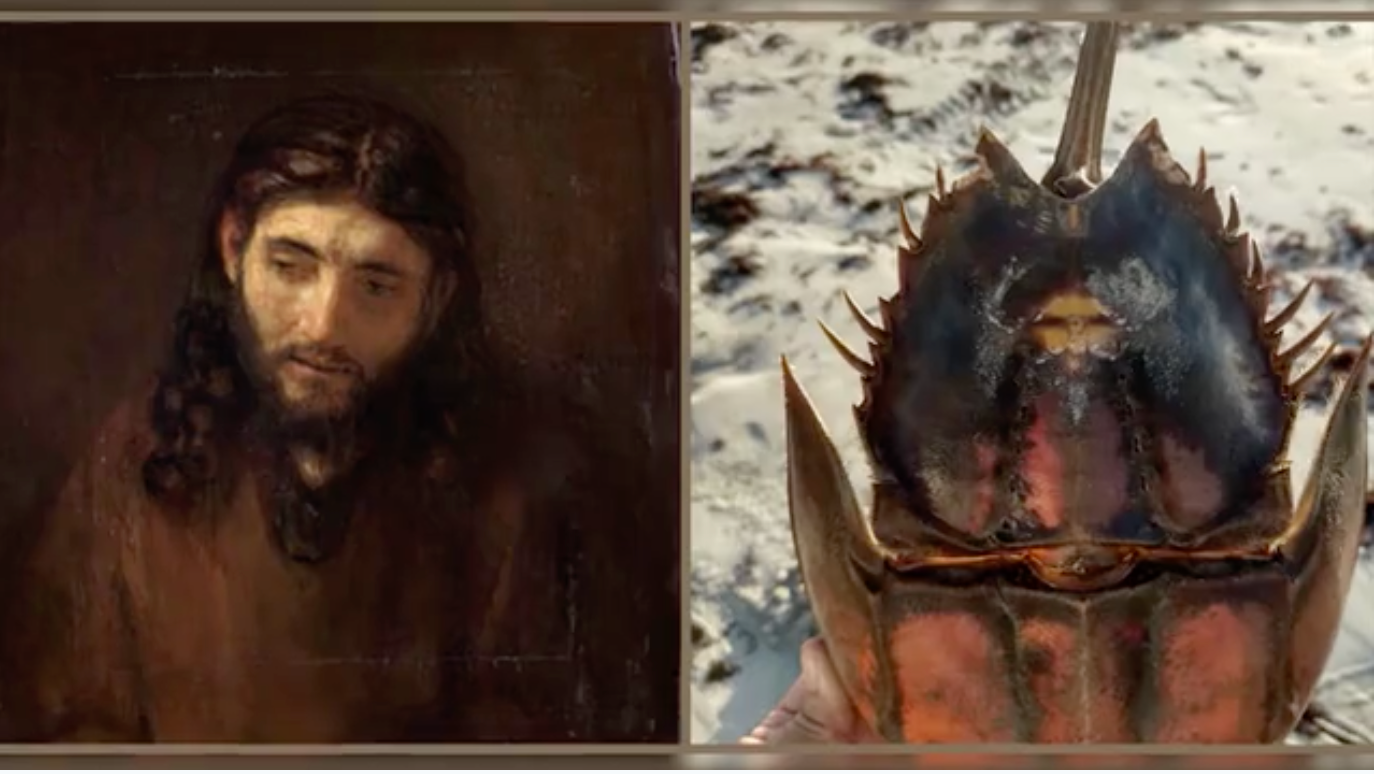 Florida woman says she has found Jesus on a horseshoe crab
A photographer from Florida is telling the world she has found Jesus -- on the back of a horseshoe crab.
Cathy Rader says her friend found a horseshoe crab shell while they were walking on New Smyrna Beach and gave it to her.
"I looked at it and said, 'Thank you very much.' And took it home and washed it out. And I set it on my front porch to dry." Rader says she thought nothing special of the shell at first, CBS Orlando affiliate WKMG-TV reports.
Then, a few days later, she did a double take. "I was doing devotionals that I do in the morning," she says, "God spoke to me and said, 'If you will wait, I will give you perfection.'"
That's when she turned around and saw the image of Jesus on the crab shell. "I went past it and I noticed something, and looked back and it looked like the face of Jesus. I kind of chuckled to myself and go, 'That's funny, it kind of does,'" she told the station.
She says the image on the shell doesn't look like just any Jesus but specifically the "Head of Christ" Rembrandt painted in 1648. "I just feel so humbled... After I saw his face and I Googled the Rembrandt painting, I go, 'Oh my gosh, that's the face,'" Rader said.
She posted photos on Facebook in an album titled "Holy Crab," and the images have since gone viral.
Rader says every day she prays that her photography book gets published, and believes this is the message of hope from God that she needed. "It was shown to me when it was supposed to be shown to me. You know, a few days later. So, I just kind of kept it quiet for a little bit, just to enjoy it -- him," she said.
She decided to share her gift with the New Smyrna Beach Regional Library, where the horseshoe crab shell is now on display. "Even the people who don't believe say, 'That looks like the pictures of Jesus that I've seen.' So, maybe it'll help with people's faith. I hope so. I hope so," Rader said.
Thanks for reading CBS NEWS.
Create your free account or log in
for more features.