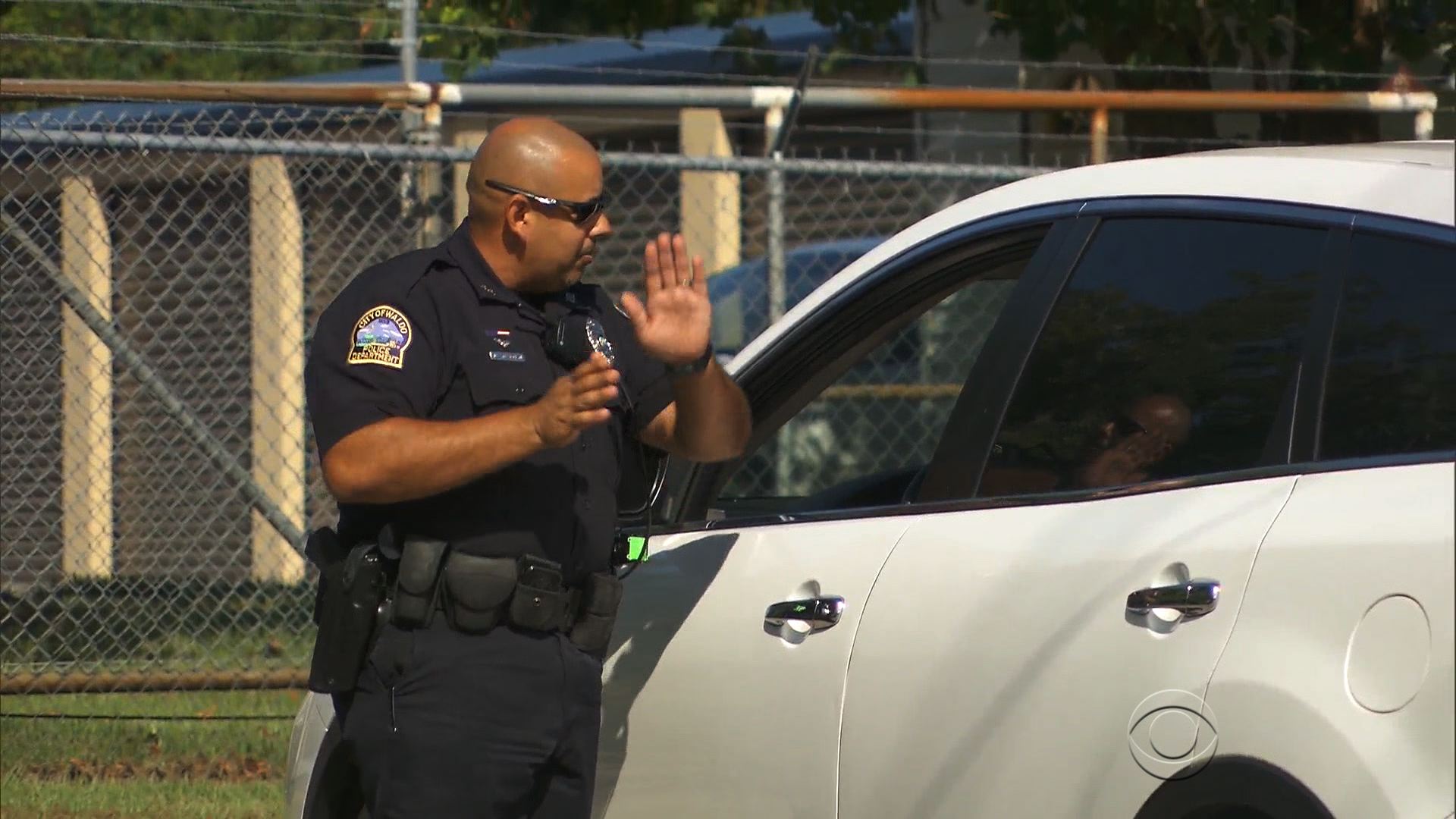 Florida town infamous for speed traps disbanding police force
WALDO, Fla. -- The City Council of a tiny north Florida town known as one of the nation's worst speed traps has voted to disband its small police force.
The Waldo City Council on Tuesday voted 4-1 to eliminate the department just weeks after the chief and interim chief resigned because of state investigations into many issues, including an illegal ticket quota.
City Manage Kim Worley told the Gainesville Sun that a Florida Department of Law Enforcement audit found many expensive computer and facilities fixes were needed, a cost the small town cannot afford.
The move follows a revolt by five Waldo officers, who said that they were forced to meet an illegal ticket quota and that evidence was being stored improperly by the department's interim chief.
As CBS News reported last month, Waldo's seven police officers wrote nearly 12,000 speeding tickets last year, collecting more than $400,000 in fines - a third of the town's revenue.
The town had six different speed limits in just a couple of miles. Drivers enter the city at 65 miles per hour. It then drops to 55, 45 and then 35.
Asked if the situation "rings well" with him, Gordon Smith, the sheriff in neighboring Bradford County, said: "It doesn't because you're creating this cash cow. Where there's cash register justice."
Smith was put in charge of the police department in Hampton, just nine miles down State Highway 301, after the city's police department was disbanded this year. Several town officials are suspected of stealing some of the money raised by fines.
"That's legalized robbery," Smith said. "And we shouldn't be doing that."
Thanks for reading CBS NEWS.
Create your free account or log in
for more features.