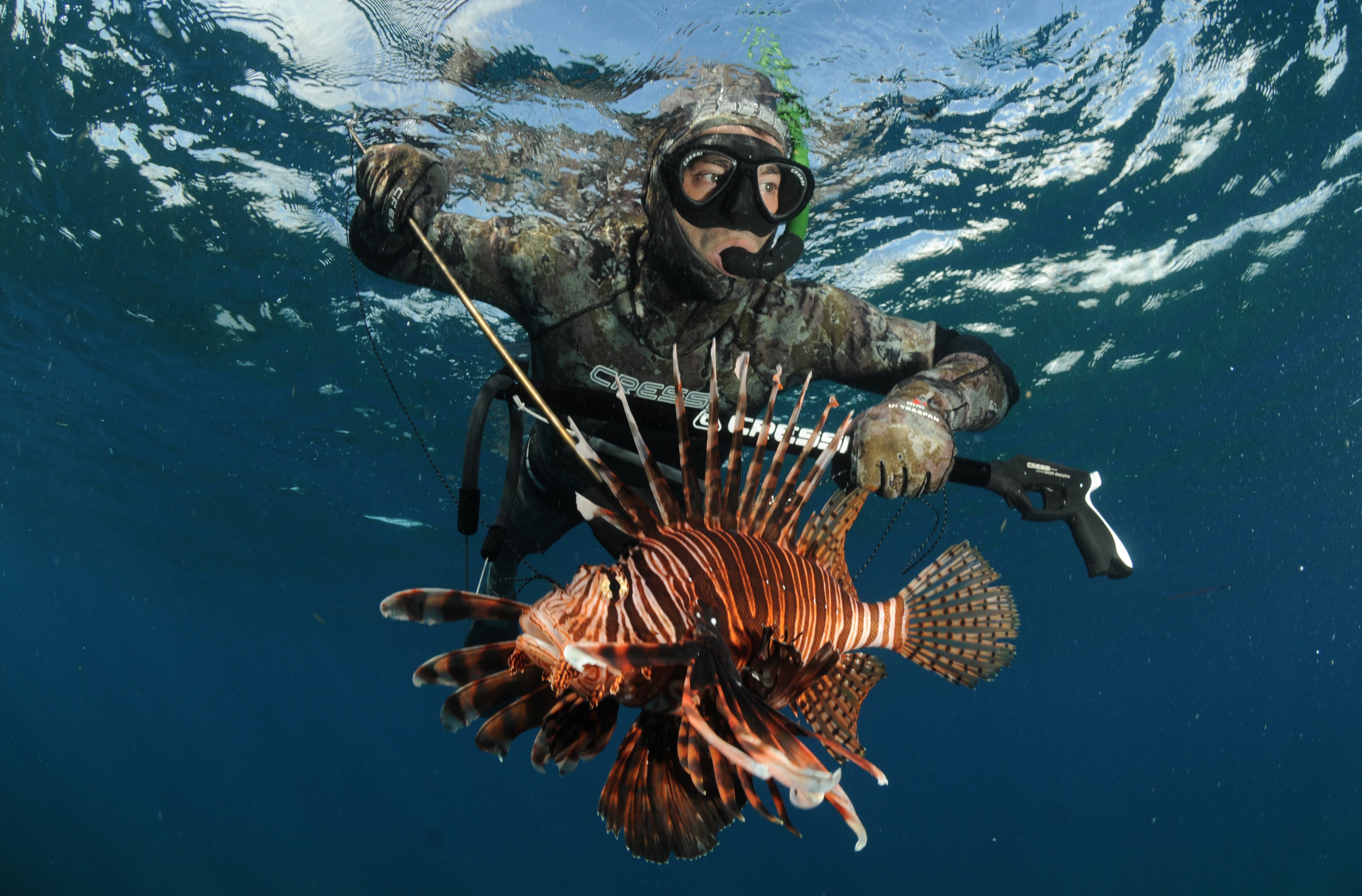 Why Florida is waging war on lionfish
Florida is overrun with lionfish and the Sunshine State is trying to eat its way out of the invasion.
The first lionfish was found in the ocean here in 1985, believed to have been released from someone's personal aquarium. Since then, the fish -- native to the South Pacific and Indian Oceans -- have spread rapidly from the Gulf of Mexico to the coast of Rhode Island.
Now, Florida residents are waging war on the exotic fish that are harming the state's underwater ecosystem, reports CBS News correspondent David Begnaud.
When Christine Raininger goes scuba diving these days, she takes a spear. "I'm an undersea lion hunter," Raininger said.
Her target are lionfish - an exotic fish more commonly found in aquariums than the Eastern Atlantic.
"I kind of hoped I would've gotten more but that's okay," Rainginger said.
With no natural predators and huge appetites, the lionfish are decimating once lively coral reefs.
Now, Floridians - like Raininger -- are fighting back.
"When I see the lion fish, I'll spear them and if they are too small to eat, I still know I'm taking them off the reef," Raininger said.
In Florida, it is open season on lionfish. The state is setting up roundups to encourage both amateur and professional fishermen to get the fish out of the local water.
"The more the public can get involved and the more fish that we can take off this reef, the better already threatened species have a better chance," said Ryan Lindh, a commercial fisherman.
The spines along the fish's back are venomous and potentially dangerous if handled incorrectly, but the meat is safe to eat and rich in flavor.
Now, supermarket chains are making it available to customers who are willing to give it a try.
David Ventura is seafood coordinator for Whole Foods market in Florida. They recently became the first national retailer to start selling lionfish statewide.
"Our core value is to be stewards of the environment. And the lionfish definitely don't play by those set of rules," Ventura said.
Customers say they like more than just the taste.
"So... the majority of people who buy in your store are doing it because they want to help the environment?" Begnaud asked.
"Correct," Ventura responded. "That is their initial response, is the environment."
Lionfish is now sold in all 26 of Florida stores and starting this week, will be sold nationwide in select cities.
"To see that there's a market for them, hopefully that'll increase the awareness of the problem and create more incentive to take them," Raininger said.
Thanks for reading CBS NEWS.
Create your free account or log in
for more features.