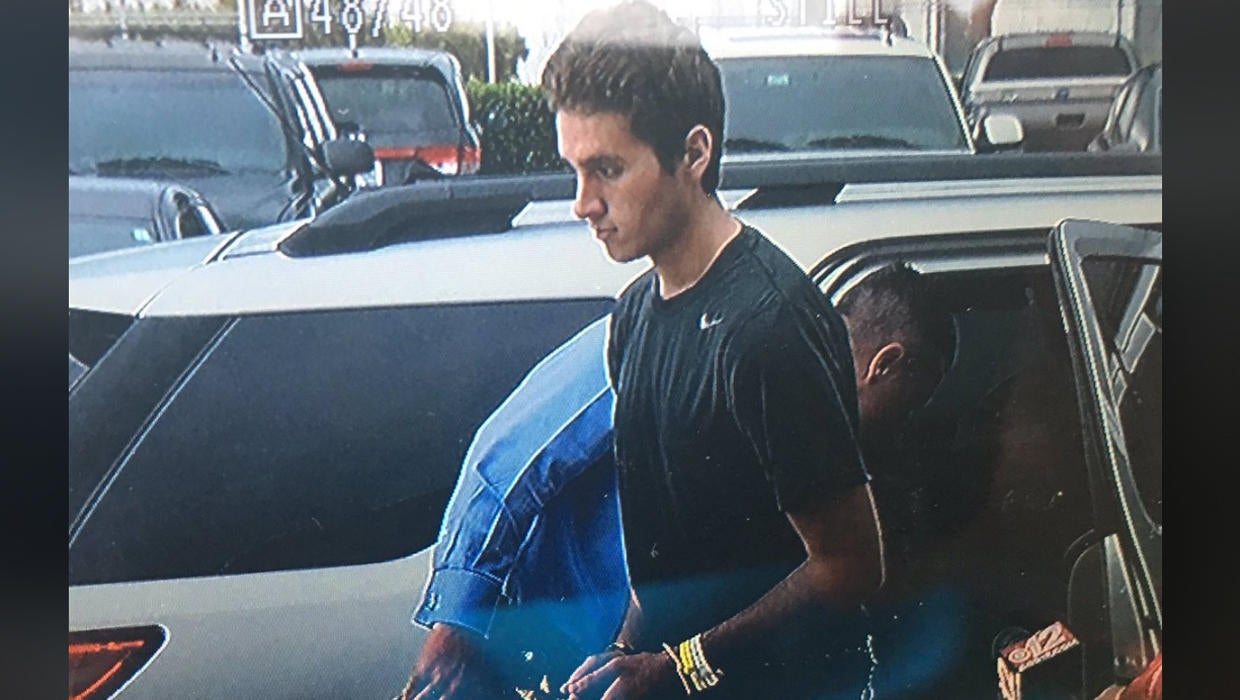 Surprising drug test results in Fla. face-biting attack case
STUART, Fla. -- FBI tests showed that the Florida college student accused of randomly killing a couple and chewing on the dead man's face had no detectable hallucinogenic drugs in his system.
According to a report released Wednesday, 19-year-old Austin Harrouff did have alcohol and trace amounts of marijuana in his system after his arrest for allegedly killing 59-year-old John Stevens and his 53-year-old wife, Michelle Mishcon, outside their Tequesta-area home Aug. 15.
The sheriff's office said the college student was growling like a dog and had abnormal strength, requiring several deputies to pull him off Stevens. Harrouff also allegedly attacked a neighbor who tried to intervene.
Harrouff allegedly told deputies minutes after the slayings that they would find no drugs in his system, but he had suffered a burned esophagus, possibly from ingesting chemicals found in the couple's garage.
"Test me. You won't find any drugs," Harrouff allegedly said.
Hospital blood tests after the attack showed no signs of methamphetamine, cocaine, heroin or other common drugs; it took longer to test for less common synthetic drugs such as flakka or bath salts, whose abusers have been known to become suddenly and irrationally violent. Florida law enforcement officials speculated Harrouff might have been under the influence of a synthetic drug during the attack, but said only the tests would give a clear answer.
Harrouff's attorney, Nellie King, said in a statement that her client is mentally ill.
Authorities also released extremely graphic crime scene photos, reports CBS affiliate WPEC.One shows Stevens in a pool of blood with several gashes on his body. Another shows a trail of blood in the driveway along with a beer bottle and sunglasses, blood spatters on plastic containers in the garage, and a pair of scissors.
Other photos show a bloodied Harrouff in handcuffs.
Harrouff has pleaded not guilty to first-degree murder and other charges.
Thanks for reading CBS NEWS.
Create your free account or log in
for more features.