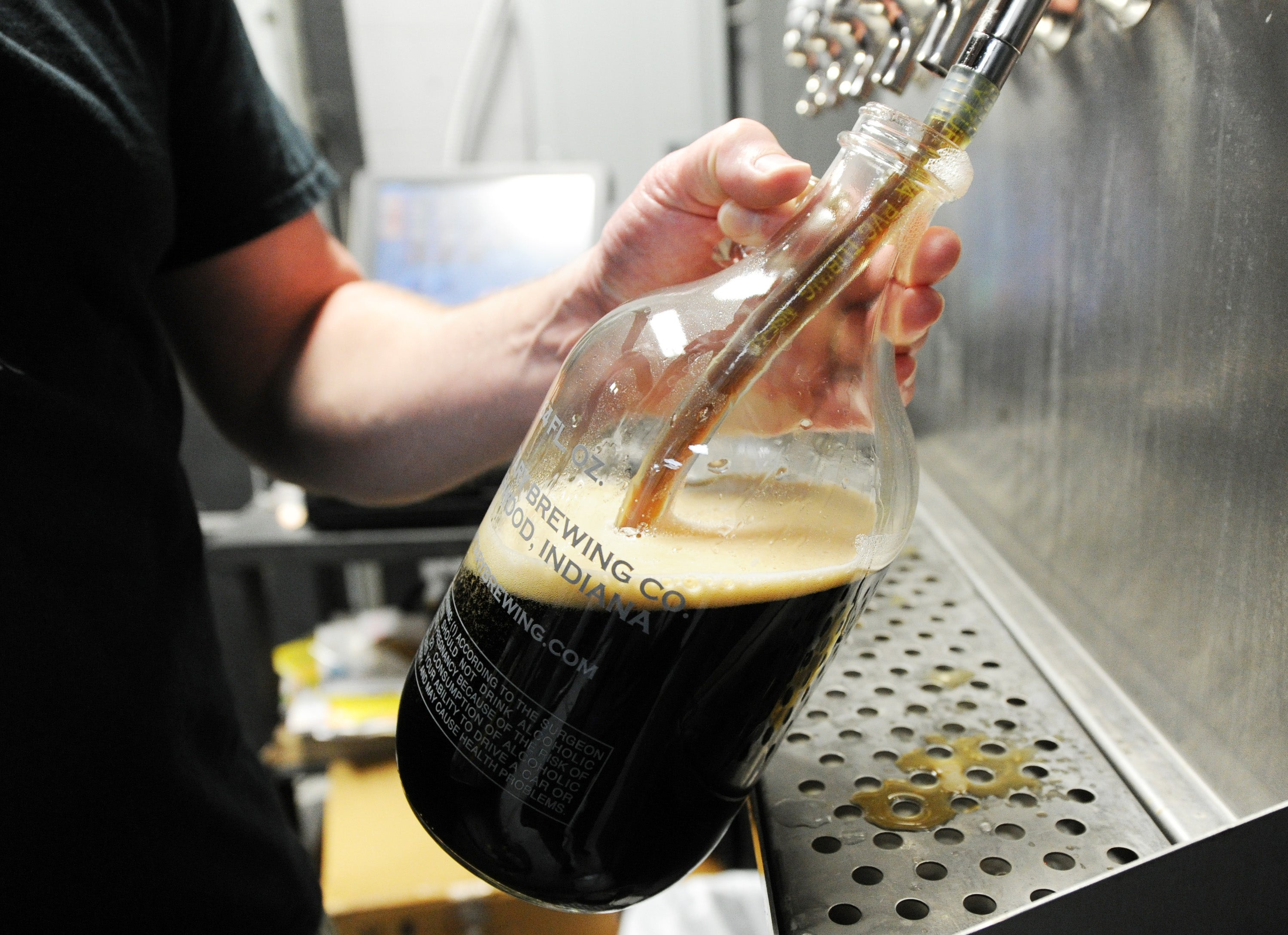 Florida bartender fighting craft beer jug ban
Craft beer fans love capped jugs known as "growlers," and they're an efficient way to carry fresh beer home. But in Florida, half-gallon growlers are banned, even though it's legal to fill jugs that are smaller and larger. Critics call the law "stupid" and now one bar owner is fighting the state of Florida in court, reports CBS News Vicente Arenas.
In craft beer bars across the country, the half-gallon jug, called a growler, has become a best seller.
"Four and half pints, almost five pints to share with friends at home or for the weekend, 64 oz is a good amount, I think," a New York City bartender said.
But filling a growler is a sobering thought at the Crafted Keg in Stuart, Florida, where bar owner Guy Piasecki would be breaking the law if he sold you one.
"I don't get it," Piasecki said. "I can buy the small and the large but not the medium."
In Florida, it's illegal to sell beer in containers larger than 32 ounces or smaller than a gallon. The industry standard growler falls right in the middle. Florida is the only state in the country that bans it entirely and Piasecki said that confuses tourists.
"We have to explain to them in Florida we can fill a 32-ounce or a gallon, but we can't fill a half-gallon," Piasecki said. "'Well I can buy two quarts?' 'Yes.' 'Well that's asinine.' They think you're ripping them off. "
"It's not a rip off, it's the state who's just set up a stupid law," Pacific Legal Foundation attorney Mark Miller said.
Mark Miller is Piasecki's attorney. Together they're suing the state of Florida, claiming the growler ban is unconstitutional.
"I don't think he's going to lose his business tomorrow because of this ban. But why should he be held back?" Miller said. "Why should his success be limited by a state law that's irrational?"
The law has been on the books for half a century, but the craft beer industry has only recently exploded in Florida, growing from just six craft breweries in 2007 to at least a hundred today.
"Well the only sense I can make from it is it slows the growth of the craft beer industry down," Piasecki said.
Beer makers and distributors say they support repealing the growler ban, but recent attempts to fix the law in the state legislature have failed.
Last Wednesday the state filed a motion to dismiss the lawsuit arguing the sale of alcohol is not a right, it's a "privilege," adding the restriction is designed to help "...deter excessive drinking."
"That argument simply doesn't hold water," Miller said. "All it does is move the drinker, move the beer consumer into buying two smaller containers or the gallon container."
Now it's up to a judge to decide whether the growler ban stays or goes a ruling could be on tap as soon as next month.
Thanks for reading CBS NEWS.
Create your free account or log in
for more features.