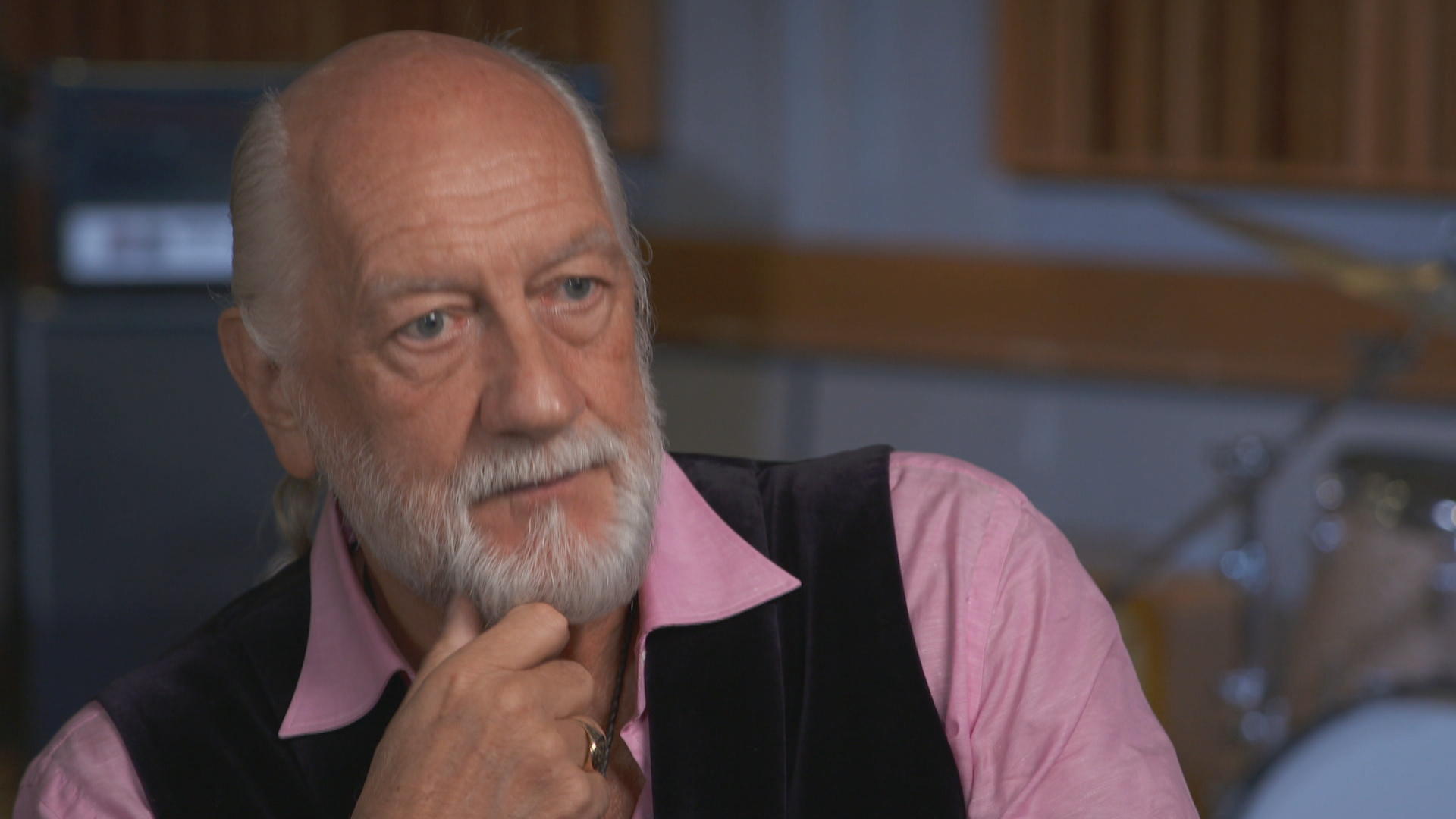 Mick Fleetwood on band's origin story and how they stayed together for 50 years
They've sold more than 100 million records since they first took the stage in Windsor, England, 50 years ago. Their sound has changed and so have the band members, but the chain has never been broken.

The iconic band, Fleetwood Mac, will celebrate its 50th anniversary Sunday.
"I always look at it - and look at that date, and that it's been worth a damn," said Mick Fleetwood, the band's drummer.
He's been there from the very beginning and recounts the early days of the band in his new book, "Love That Burns: A Chronicle of Fleetwood Mac," reports "CBS This Morning: Saturday" co-host Anthony Mason.
A story that almost took a very different course. Just two days after joining Fleetwood Mac, he got a phone call from Jeff Beck inviting him to join a band he was putting together.

The Jeff Beck Group would feature a young singer named Rod Stewart but instead, Fleetwood joined another band of blues musicians.
"We had been in a band called John Mayall's Bluesbreakers, John McVie, Peter Green and myself."
The name Fleetwood Mac came about incidentally, in the middle of a recording session.
They'd laid down an instrumental, their first unofficial track together, and the engineer asked, "What are we gonna put on the box?"
"Peter goes, 'Call it Fleetwood Mac. John and Mick are playing on it,'" Fleetwood said.
Green, a guitar god who'd replaced Eric Clapton in the Bluesbreakers, would write the band's first British hit, "Black Magic Woman."
"He had no interest in being a solo creature," Fleetwood said of Green. "He called the band Fleetwood Mac for a reason."

The first album was called "Peter Green's Fleetwood Mac" which, Fleetwood said, made Green furious. "He was asked, they said, 'Why would you call the band Fleetwood Mac? Why did you?' he said, 'Well I pretty much felt that one day I would leave and I wanted Mick and John to have a band,'" Fleetwood said.
In 1970, Green did leave.
"When we survived Peter leaving, in my mind – I would always go back to, I said, 'Well, that was the most devastating thing that ever happened to me,'" Fleetwood said. "For better or for worse and the outcome has been this weird survival story."

Their biggest album, 1977's "Rumours", which sold 40 million copies, was the soundtrack of the band's breakups.
Guitarist Lindsey Buckingham splitting with Stevie Nicks, bassist John McVie divorcing his keyboardist wife, Christine. Yet the band endured, reaching for what Fleetwood calls the elusive "It."

Asked why they stayed together, Fleetwood said, "Corny, but because they get a dose of it. They definitely get a mega dose of it, which is challenging, you know to be able to attain that with this gloriously dysfunctional story, which is us bunch."
And when they're together, Fleetwood Mac has always come first.
"And that's the only way to be in a band, you know. Or you gonna have no more."
Thanks for reading CBS NEWS.
Create your free account or log in
for more features.