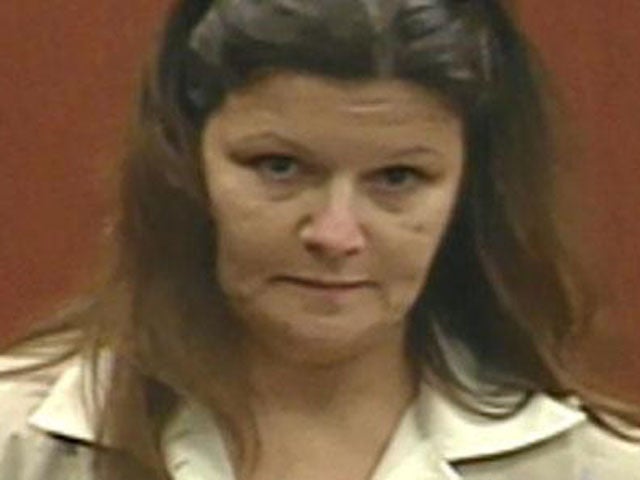 Fla. woman Kimberly Boone convicted of drugging husband, setting house on fire
(CBS/WKMG) SANFORD, Fla. - It wasn't the first time she tried to kill her husband, but it will likely be the last.
Jurors found Kimberly Boone guilty of attempted murder and arson on Friday for drugging her husband and setting their house on fire in 2008, reports CBS affiliate WKMG.

She might have gotten away with it, had she not shot her husband, Robert Boone, in the chest the next year. In that case, her defense said she thought her husband was an intruder when she shot him and she was found not guilty.
But the incident led investigators to reexamine the house fire from the previous year.
And according to prosecutors, the 2008 fire was not the first time Boone tried to kill a man she was married to. Her first husband, Dennis Richards, testified about his rocky marriage with Boone, saying that in 1993 she tried to burn down their house with him inside.
"I recall that I looked over and saw the source of what was making all the smoke and smell, there was rags stuffed in 5-gallon kerosene cans," Richards said.
Prosecutors said Boone wanted $200,000 in life insurance money to try to pay back $700,000 she had embezzled from her employer. The defense said Boone's husband knew about the debt, and stood to benefit from homeowner's insurance money from the fire.
Boone could face life in prison.
Thanks for reading CBS NEWS.
Create your free account or log in
for more features.