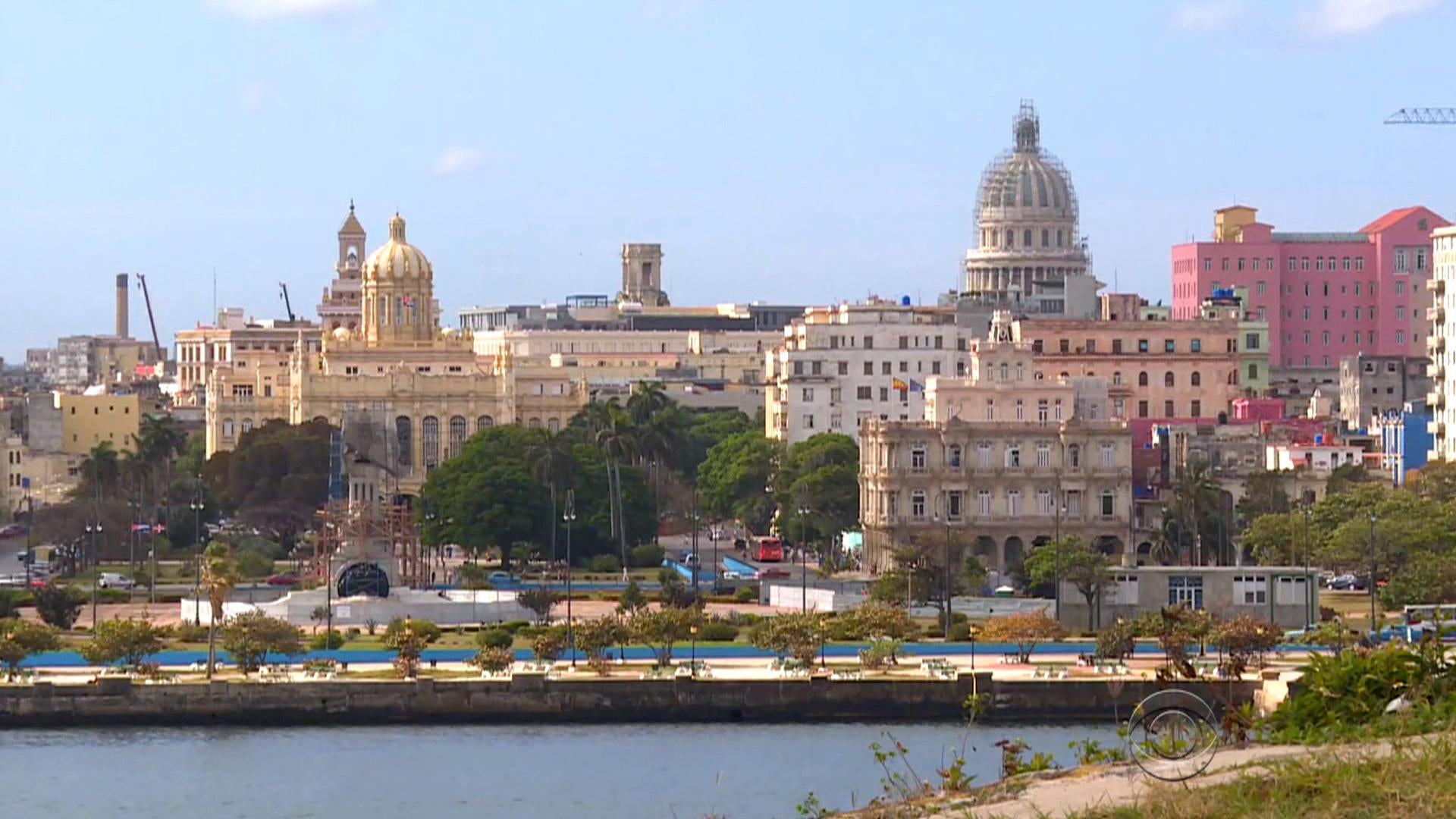 Five GOP senators ask Tillerson to close Cuba embassy after attacks on diplomats
Five GOP senators are calling on Secretary of State Rex Tillerson to take more action to protect U.S. diplomats from harassment and acoustic attacks during their service in Cuba.
They're urging Tillerson to remind the Cuban government of its obligation to protect American diplomats and to demand that it take verifiable action to remove these threats to American diplomats and their families. The senators also asked Tillerson to immediately declare all accredited Cuban diplomats in the United States persona non grata and, if Cuba does not take tangible action, to close the U.S. embassy in Havana.
In recent months, U.S. Foreign Service officers on temporary duty assigned to the embassy in Havana were mysteriously attacked at four hotels, triggering a range of symptoms in line with similar attacks that began in late 2016, according to a source familiar with the incidents.
The first hotel attack began in March, according to the source who identified the hotels as the Nacional, Melia Cohiba, Melia Habana and Capri. The Associated Press first reported Thursday an American diplomat was attacked at the Hotel Capri. Three of the four hotels are within walking distance to the Malecón, Havana's famed seaside esplanade, and the U.S. embassy.
The U.S. government regularly houses its employees in these hotels, according to the source. in March 2016 President Obama held an "Embassy Meet and Greet" at one, the Melia Habana Hotel. The hotel, and its sister the Melia Cohiba, are owned by the Cuban government agency Cubanacan.
In 2004, the Treasury Department's Office of Foreign Assets Control listed Cubanacan as one of 10 entities for Cuban embargo violations, saying it hosts "approximately 40 percent of all visitors to Cuba."
The source questioned why it was that the State Department didn't warn American tourists of the attacks at the popular hotels.
State Department spokesperson Heather Nauert told reporters on Aug. 9, "My understanding is that it has only affected State Department employees. This has not affected any private U.S. citizens down there."
But since then, Nauert has increased the number of what she now calls "U.S. government employees, members of the embassy community in Cuba" from 16 to 21. However, the source says the total number of Americans affected by the attacks is slightly higher. At least five Canadian diplomats were also affected by the attacks.
Diagnoses include mild traumatic brain injury and hearing loss, with symptoms including brain swelling and cognitive disruption, according to the American Foreign Service Association and medical records examined by CBS News.
Some U.S. government employees have been allowed to cut short their assignments in Havana.
In May, the U.S. expelled two Cuban embassy officials in Washington and has called on the country to protect diplomats.
But Nauert said Thursday, "We still don't know who or what is causing this."
Thanks for reading CBS NEWS.
Create your free account or log in
for more features.