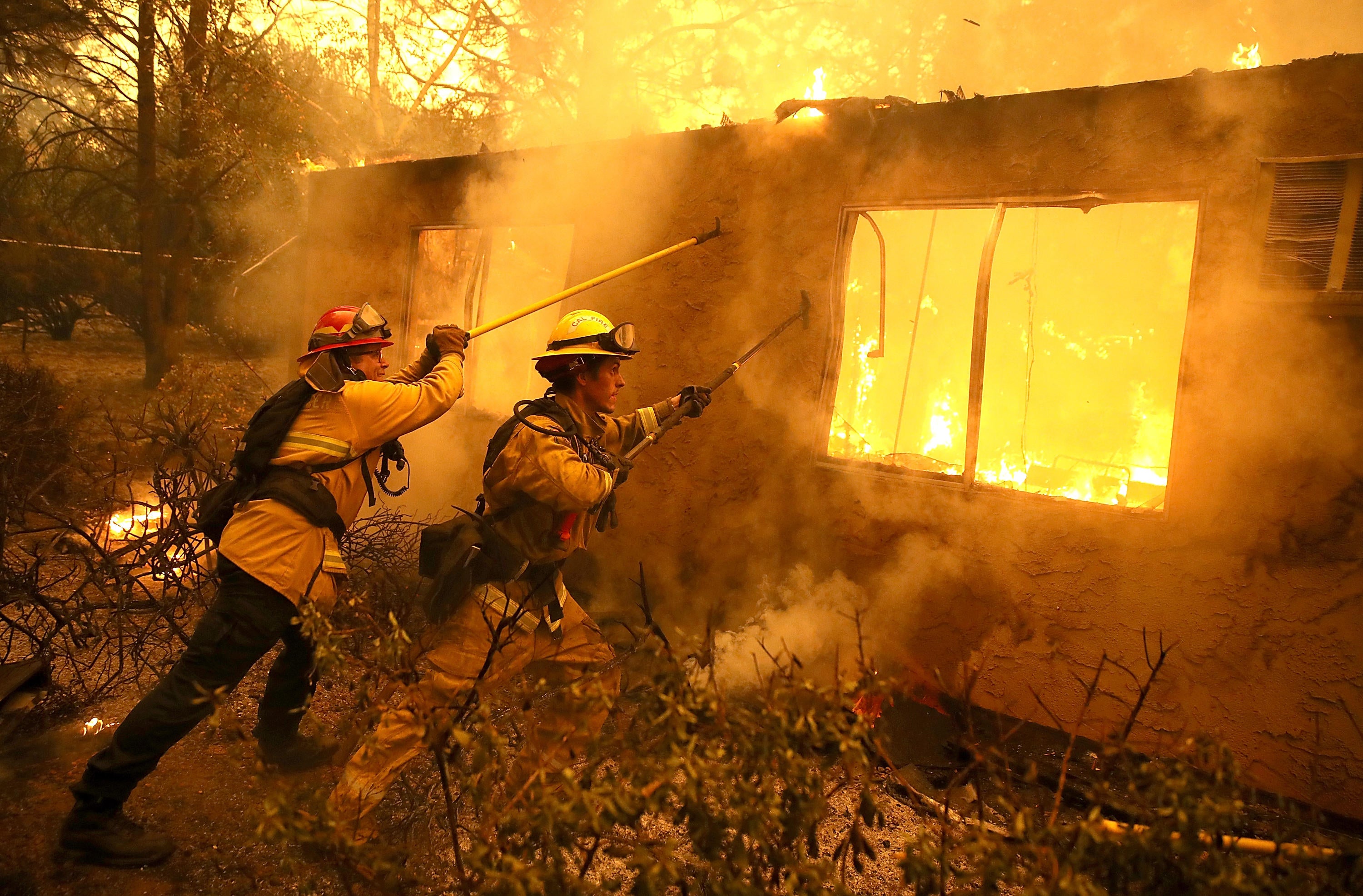 "This is our home": California firefighters struggle beyond physical toll of job
More than 6,400 firefighters are currently battling California's two largest wildfires. In the last 13 months, fire crews have faced five of the 10 most destructive fires in state history. After months of battling flames across the state, many of the firefighters are struggling with more than the physical toll of the job, reports CBS News correspondent DeMarco Morgan.
It's dinner time at a Cal Fire command center in Chico, California — a chance for firefighters to slow down.

For Chad Farris, it's a time to see his infant daughter's face.

"I got out of the military last June, started the next day with Liberty and been going on fires ever since," Farris said.

Farris is just one of the thousands of firefighters battling flames across the state during a year in which fires chewed through more than 1.5 million acres of land, an area larger than Rhode Island.
Ben Holliday and Joshua Wilkins have been moving from fire to fire since June.
"Fire seasons don't seem to end these days," Holliday said.
"I hit all the major fires in California and then figured come November we'd be done," Wilkins said. "It's a lot, you know. Family life is very difficult, personal life is difficult, and just you know our personal well-being is stressed by the job we do."

Both men are from Butte County where the Camp Fire has devastated their community.

"This is our home. We both, everyone on our task force that we're on has family here, houses gone and what not, so yeah, this one definitely hit home more than any fire I've been on. Hands down," Holliday said.

Cal Fire Capt. Joe Chavez helped his wife and two young daughters evacuate before watching his home in Paradise burn down.
"I pulled into our driveway and our house was on fire," Chavez said. "That was definitely hard to watch, and there's still a lot of feelings I need to deal with, with that... I'm just glad to have my family whole, because there's a lot of families out there that are not whole right now, there's a lot of people that still haven't been found... knowing there are people out there that don't have a family anymore, that hurts."
With so many firefighters working around the clock, it's worth noting that there are reportedly 1,500 prison inmates working with them in the field. They have also been working on fires all year, some of them reportedly being paid $2/hour.
Thanks for reading CBS NEWS.
Create your free account or log in
for more features.