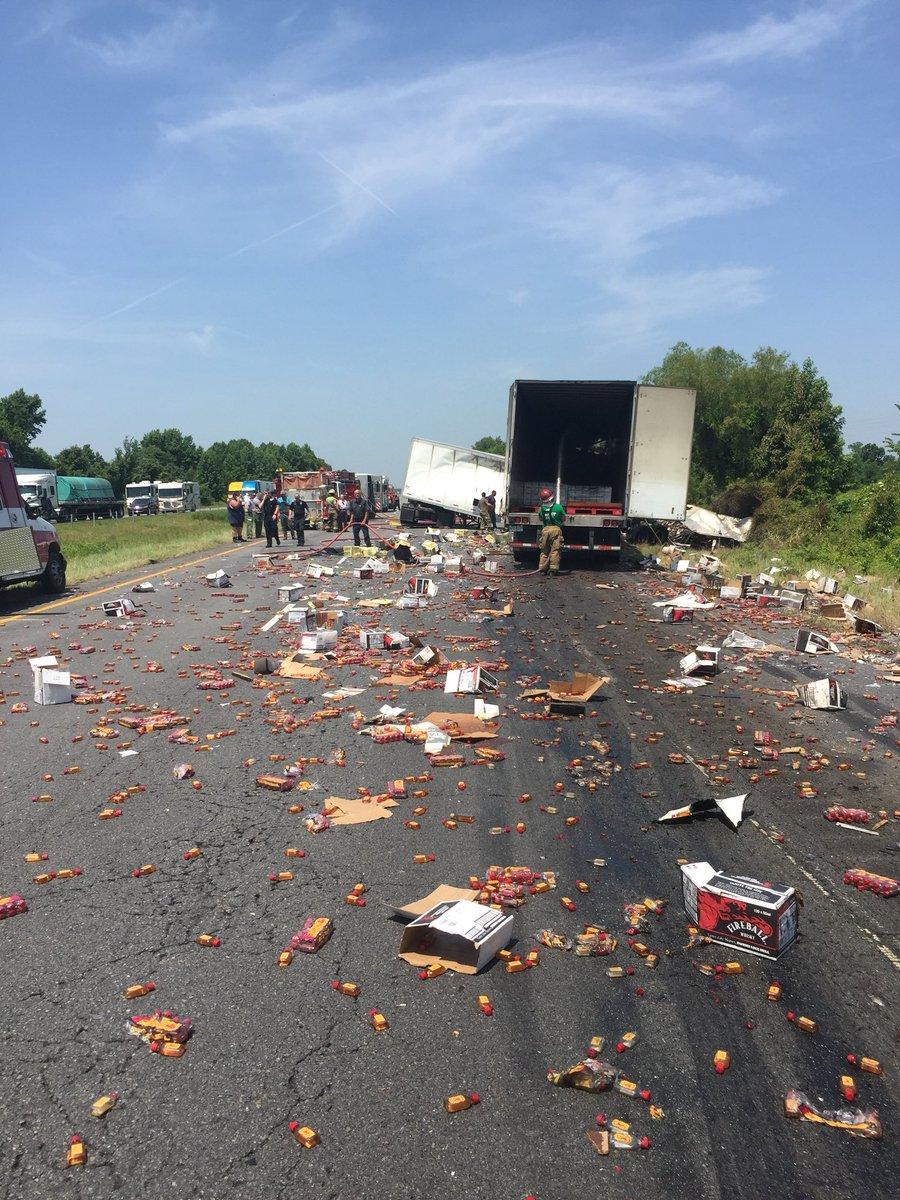 Fireball Whisky covers an Arkansas highway after two big rigs collide
An Arkansas highway was blocked Thursday after a crash left an entire shipment of Fireball Whisky smashed on the pavement. Two 18-wheelers collided on Interstate 40, a highway that runs through central Arkansas, and one of the big rigs' cabs exploded, according to CBS Tyler, Texas affiliate KYTX.
State police say that none of the injuries sustained in the fiery crash were life-threatening. The accident happened shortly before noon on Thursday.
The Arkansas Department of Transportation tweeted that they would be "working this for a while," and included a picture of the Fireball Whisky scattered across the roadway. The department used an electric broom to sweep the bottles out of drivers' way. In the end, the damage took over two hours to clean up.
This isn't the first time Arkansas has seen spilled food and drink on their roads. In August 2017, frozen pizzas caused a jam when a tractor trailer hit an overpass, ripping the vehicle open and spilling the pies all over a Southwestern Arkansas highway, CBS Little Rock affiliate KTHV reports. In the same month, another spaghetti sauce rolled across a central Arkansas road: In that instance, the driver was distracted by his GPS, according to KHTV.
Thanks for reading CBS NEWS.
Create your free account or log in
for more features.