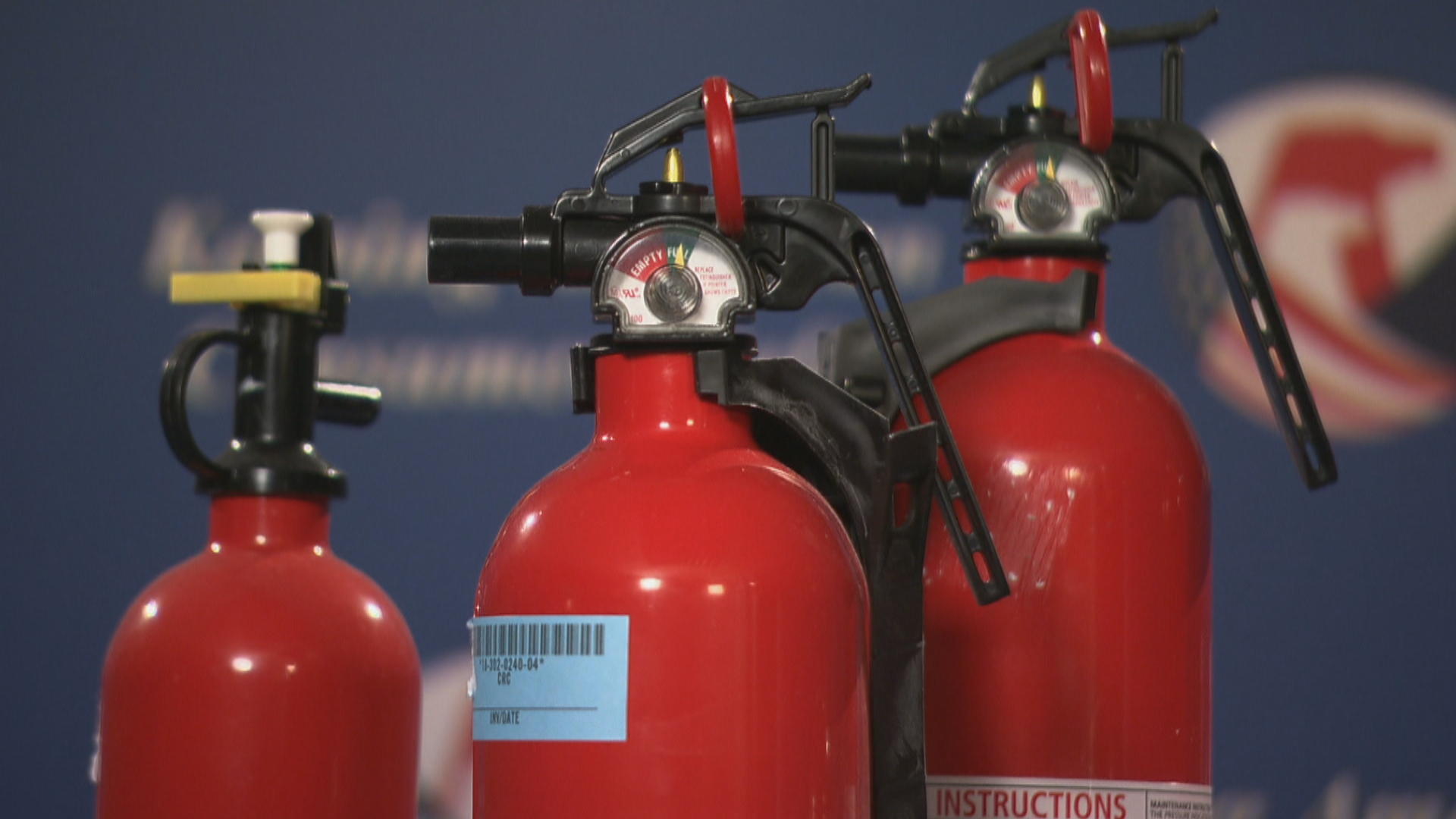 Massive government recall covers 37.8M Kidde fire extinguishers
The federal government is launching a massive fire extinguisher recall. It covers nearly 40 million Kidde extinguishers. The Consumer Product Safety Commission says 37.8 million fire extinguishers might not work during an emergency.
Kidde marketing videos emphasize how important their products are in the event of a fire, but the company is now recalling 37.8 million of its fire extinguishers in the United States, reports CBS News correspondent Kris Van Cleave. The recalled extinguishers date back decades and some models have been recalled before for other issues.
Ann Marie Buerkle leads the agency ordering the recall.
"It's a product that a lot of people have in their homes, in their offices," Buerkle said.
The agency claims extinguishers with plastic handles and push button -- or pindicators -- can clog, resulting in a failure to discharge. Nozzles can also pop off with enough force to be a dangerous projectile.
There have been nearly 400 reports of extinguishers malfunctioning resulting in 16 injuries and one death.
"You're better off to have no fire extinguisher than a defective fire extinguisher," said former California chief fire marshal James McMullen.
McMullen says Kidde's huge market share makes the recall worrisome.
"If you attack a fire thinking you're going to put it out with a defective fire extinguisher and it doesn't work you put yourself in harm's way," McMullen said.
In 2014, Brendan Rosko died in a Pennsylvania car crash after an extinguisher used by first responders malfunctioned. His family received a settlement from Kidde.
In response to the recall, Kidde said in a statement that "customer safety is our first priority" and that it working with authorities to "ensure that affected fire extinguishers are replaced as quickly as possible."
"Get a new fire extinguisher free of charge in your home and have that certainty that it will work," Buerkle said.
Kidde will replace defective extinguishers for free with new ones made with metal parts. The list of recalled models is available on the company's website, as well as the website of the Consumer Product Safety Commission, cpsc.gov.
Thanks for reading CBS NEWS.
Create your free account or log in
for more features.