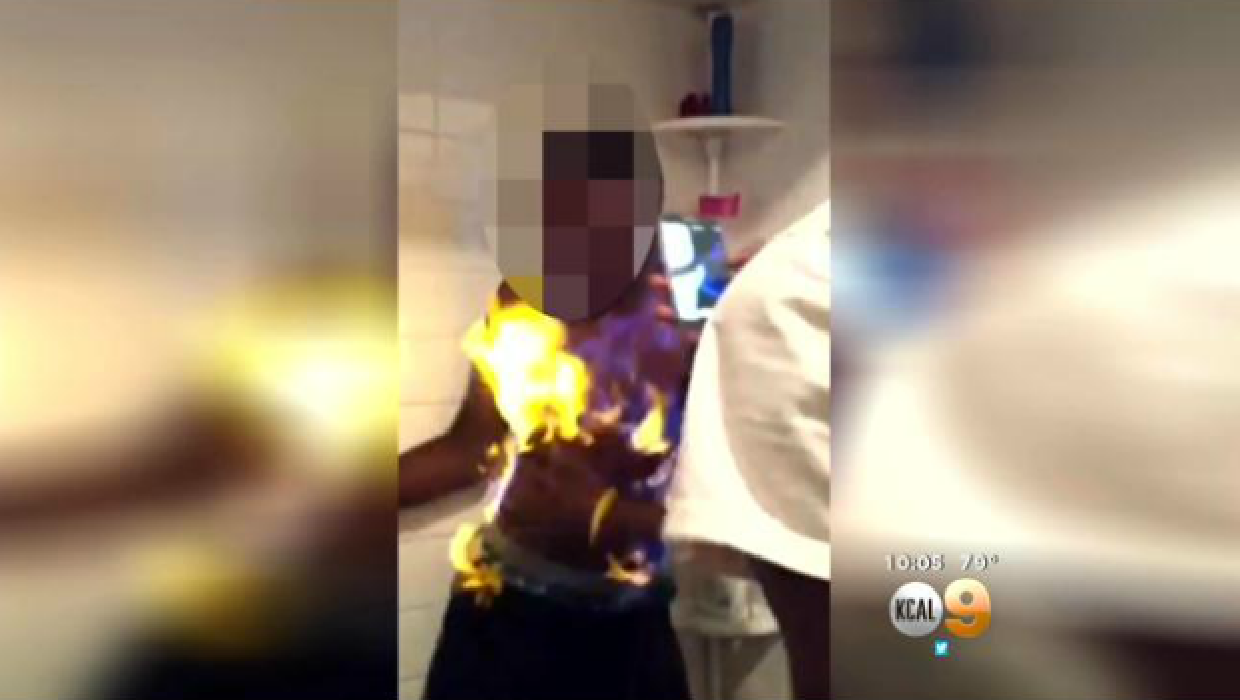 "Fire challenge": Calif. boy ignites himself in online dare
SANTA ANA, Calif. - Authorities say a 16-year-old Southern California boy has suffered burns after setting himself on fire as part of an online dare.
The Orange County Register reports that investigators believe the teen was trying the "fire challenge" they say has been spreading on social media.
Fire Capt. Larry Kurtz says the teen apparently placed nail polish remover on his chest and lit it Friday afternoon in his Santa Ana home.
Kurtz says the boy was taken to a hospital with first- and second-degree burns on his face, neck and hips but the injuries aren't considered life-threatening.
Online videos show several people performing similar stunts before putting out the flames.
"What these videos do not show is the aftermath of these situations, where usually the person suffers severe burns," Kurtz told CBS Los Angeles.
Kurtz warned that those who perform the stunt also run the risk of inhaling "super heated gases," which he says could destroy lung tissue and result in death.
CBS Denver reports there has already been one death associated with the trend.
Thanks for reading CBS NEWS.
Create your free account or log in
for more features.