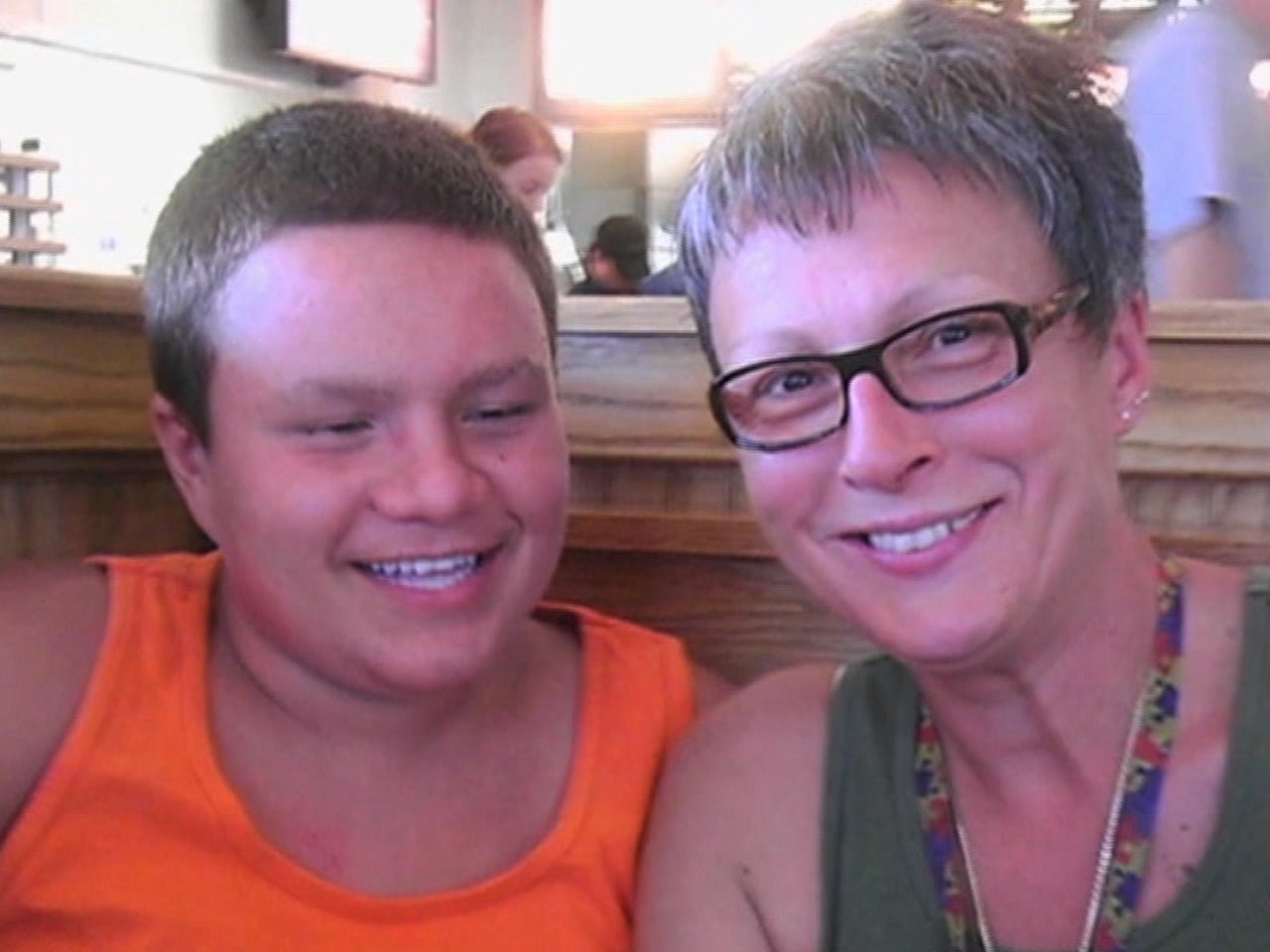 Film provides glimpse into life of autistic teen killed by his mother
(CBS News) Chicago mom Dorothy Spourdalakis was ordered to be held without bond early this week, on the charge that she and her 14-year-old son's caretaker, Jolanta Agata Skordzka, murdered her severely autistic son. Alex Spourdalakis was found dead in June in his bed in the River Grove, Ill., apartment he shared with his mother and Skrodzka.
A documentary produced by the Autism Media Channel offers a rare and visual prelude to murder as it follows the the tireless struggles of Alex's alleged killers battling a system they felt was ill-equipped to help autistic children.
"Dorothy was like any other autism mother, desperate to get help for her child," Polly Tommey, who is producing Alex's story for the channel, told CBS News' Sharyl Attkisson.
"His death didn't need to be," Tommey, who is the mother of an autistic son herself, said. "It was because there wasn't anything in place for him."
Alex, non-verbal and severely autistic, was coping at home until last year when he developed uncontrollable fits of violence that sent him to the emergency room.
"He would kick, thrash, bite," River Grove Police Chief Rodger Loni told Attkisson, explaining that it took six to eight paramedics and police officers to control him.
His mom Dorothy believed that the outbursts were caused by severe gastric pain, but health care providers did not get to the bottom of the issue, according to Dorothy, who says her son was left in four-point restraints in the ER for 12 days, sometimes writhing in pain, while she washed his feet, fed him, and slept by his side.
Dorothy's hope was bolstered when autism advocates connected Alex with a gastric specialist in New York and the diagnosis confirmed Dorothy's suspicions of gastrointestinal pain.
"His stomach is studded with these lesions -- these small, tiny ulcers and there are too many to count," the doctor told Dorothy in a scene from Tommey's documentary.
But while they pursued treatment, Dorothy found herself unable to handle Alex at home. She said no facility would keep him and insurance failed to cover the treatment. Her emails reflect mounting desperation and fatigue -- one of them read, "Alex has been forgotten. ... I don't have a safety net so I could help him recover."
When police found Alex dead at home in June, his mother and caretaker were barely alive themselves after allegedly overdosing him on medicine and stabbing him in the heart before attempting to commit suicide.
According to Attkisson, CBS News learned that three months before the murder, state investigators cited Loyala Gottlieb Memorial Hospital for wrongly keeping Alex restrained without doctor's orders. The hospital will not comment due to patient confidentiality and records show they took required corrective action, such as retraining ER staff.
Today, Dorothy's attorney, Michael Botti, is considering an insanity defense. Botti told CBS News, "Every door closed, she had nowhere to go. She had nowhere to take her son, there's no help for him."
Dorothy's suicide note read, in part: Alex will no longer be "treated like an animal" or "subjected to restraints."
But some in the autism advocacy community take issue with the idea that lack of help is an excuse for murder. Ari Neeman, who heads up a government-funded autism self-advocacy group, said, "I think an ideology, a dangerous ideology that preaches that people are better off dead than disabled is what led to Alex Spourdalakis' murder."
Thanks for reading CBS NEWS.
Create your free account or log in
for more features.