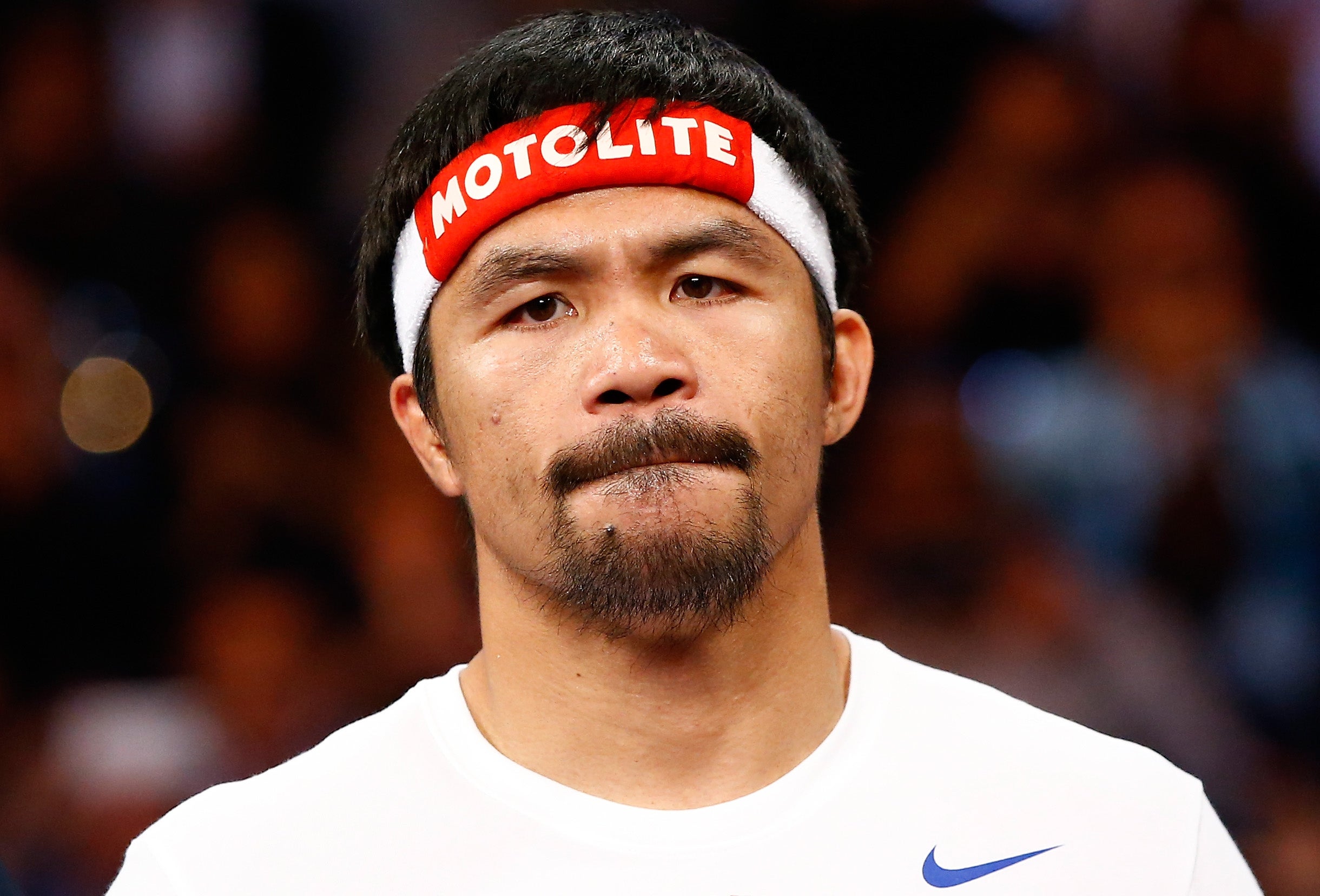 Fight may not be only thing Manny Pacquiao just lost
LAS VEGAS -- Manny Pacquiao could face disciplinary action from Nevada boxing officials for failing to disclose a shoulder injury before his fight with Floyd Mayweather Jr.
Nevada Athletic Commission chairman Francisco Aguilar said Monday that the state attorney general's office will look at why Pacquiao checked "no" a day before the fight on a commission questionnaire asking if he had a shoulder injury.
"We will gather all the facts and follow the circumstances," Aguilar said. "At some point we will have some discussion. As a licensee of the commission, you want to make sure fighters are giving you up-to-date information."
Pacquiao could face a fine or suspension for not answering the question accurately on a form he filled out just before Friday's weigh-in. He went on to lose a unanimous decision to Mayweather in the richest fight ever.
Meanwhile, orthopedic surgeon Dr. Neal ElAttrache told ESPN.com that Pacquiao will undergo surgery later this week to repair a "significant tear" in his rotator cuff. ElAttrache examined Pacquiao on Monday at his Kerlan Jobe Orthopedics office in Los Angeles.
Pacquiao's promoter put out a statement on behalf of the fighter late Monday afternoon saying that the injury was disclosed to the U.S. Anti-Doping Agency, which approved the use of an anti-inflammatory shot for the fight. But USADA was only a third party to the fight, charged only with testing the fighters for banned substances in training and the night of the bout.
"We had no medical information, no MRIs, no documents," said Travis Tygart, who heads the USADA. "It was not an anti-doping issue. The real question is why his camp checked 'no' on the disclosure. Either they made a terrible mistake to not follow the rules or they were trying not to give information to the other side. I'm not sure there's a middle ground."
Tygart said his agency, which was hired by promoters to oversee drug testing for the bout, was contacted April 7 asking about the use of various substances and whether they were allowed under anti-doping rules. He said there was another call 10 days later asking about using a different substance, again for what the USADA was told was an unspecified shoulder problem.
A little more than two hours before the fight, Pacquiao's corner asked Nevada regulators if he could be given a shot of Toradol, an anti-inflammatory. Aguilar denied it, saying the commission had no previous indication there was an injury and could not allow a shot in fairness to the Mayweather camp.
"Our job is to protect the health and safety of fighters and the integrity of the sport," Aguilar said. "We expect our fighters to be forthright."
Pacquiao said after the fight that his shoulder had improved and he was hopeful of fighting with the shot. He said it didn't bother him until the fourth round, when he hit Mayweather with a big left hand and went after him with a series of punches.
Pacquiao's trainer, Freddie Roach, said the shoulder was getting better by the day in training camp.
"We thought at one time we'd postpone the fight, but as the weeks went on it was getting better and I was happy with his performance," Roach said. "I thought the progress was good enough."
Nevada Athletic Commission executive director Bob Bennett said Pacquiao filled out the form himself and understood the questions. A copy of the form was posted earlier on the True.Ink website, signed by both Pacquiao and his manager, Michael Koncz.
"It's not just the fact he didn't fill out the question completely, it was that he wasn't honest and they didn't tell us a month ago when he had the shoulder injury," Bennett said. "They're not obligated to, but two hours before the fight they wanted a shot that's a pain killer, in essence. That put us in a very precarious position."
The statement released by Pacquiao's camp said he decided to proceed with the fight even without the shot.
"As Manny has said multiple times, he makes no excuses," the statement read. "Manny gave it his best."
Thanks for reading CBS NEWS.
Create your free account or log in
for more features.