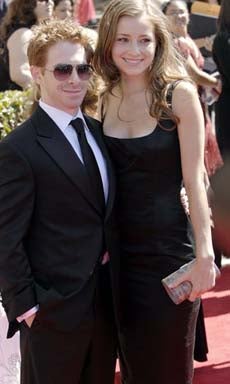 Female Pilot Sues Over Muslim Garb
The nation's highest-ranking female fighter pilot is suing Defense Secretary Donald Rumsfeld over a Muslim garment that has become standard U.S. government issue and mandatory off-base dress for military women in Saudi Arabia.
Air Force Lt. Col. Martha McSally tells Correspondent Lesley Stahl in an interview to be broadcast Sunday on 60 Minutes that the policy flies in the face of the U.S. Constitution and her religious beliefs.
McSally, one of the few women on track to make general in the armed forces, says the dress code requires female military personnel to dress while off the base in "host nation attire" - a traditional Muslim head-to-toe garment called an abaya. This is unconstitutional, she says, because military men are not required to dress like local men.
"This is where we separate our men from our women and we demean and humiliate just them," she tells Stahl.
The Pentagon says the policy is to protect American troops from harassment and possible terrorist attacks and to be sensitive to the customs of Saudi Arabia, where some 5,000 military men and women are stationed.
It's foolish, says McSally, because a male must accompany women at all times off base, a male with crew-cut hair and western clothes that make the Americans glaringly obvious anyway.
Also demeaning, she says, is the fact that only men can drive vehicles, according to policy. "And then I have to sit in the back and at all times I must be escorted by a male…that, when questioned, is supposed to claim me as his wife," McSally tells Stahl.
"I can fly a single-seat aircraft in enemy territory, but I can't drive a vehicle… They turned me into a fighter pilot. This is who I am. When I see something messed up, I'm going to challenge it."
McSally's suit asks for no money, just the change of the policy that she also says is an affront to her Christian beliefs. "I'm not against Muslims, but I'm not a Muslim and to…be forced to wear a Muslim garment…from a religion I do not follow…to me is defying Christ," she tells Stahl.
© MMII, CBS Worldwide Inc. All Rights Reserved
Thanks for reading CBS NEWS.
Create your free account or log in
for more features.