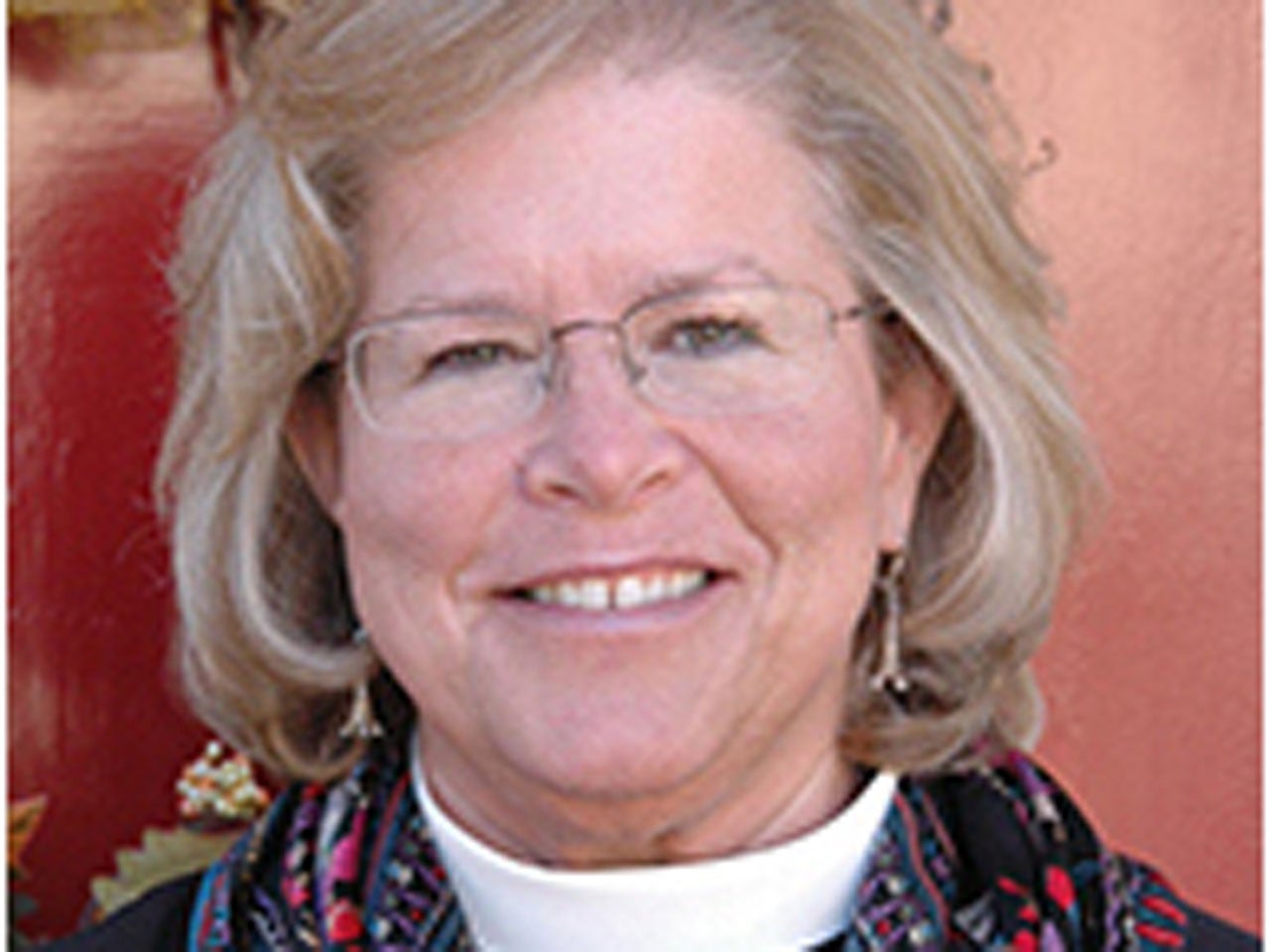 Female bishop blamed for fatal hit-and-run crash in Maryland
The first female bishop at the Episcopal Diocese of Maryland was the driver in a hit-and-run crash that killed a bicyclist in Baltimore, a diocese spokeswoman said Monday.
Bishop Suffragan Heather Cook was driving the car that hit 41-year-old Tom Palermo on a sunny Saturday afternoon, diocese spokeswoman Sharon Tillman said. Palermo died at a nearby hospital.
In an email Sunday, Maryland diocese Bishop Eugene Sutton told clergy members that Cook initially left the scene but returned about 20 minutes later "to take responsibility for her actions."
Neither Cook, 58, nor her attorney, David Irwin, responded to emails and calls for comment Monday.
Cook was ordained in September to the number two spot in the Episcopal Diocese of Maryland, reports CBS Baltimore.
On Monday, a small makeshift memorial sat by the roadside where Palermo was killed. The road included a designated bike lane.
Sutton said Cook was put on administrative leave "because the nature of the accident could result in criminal charges."
"Together with the Diocese of Maryland, I express my deep sorrow over the death of the cyclist and offer my condolences to the victim's family," Sutton said. "Please pray for Mr. Palermo, his family and Bishop Cook during this most difficult time."
Police confirmed Monday that the driver of the car left the scene and returned later but declined to release her identity. Officials said they would do so only if charges were filed. They declined to discuss whether or when that might happen.
A spokesman with the Baltimore City State's Attorney's Office didn't immediately respond to a request Monday about potential charges.
Chris Merriam, who's active in Baltimore's bicycling community, said Palermo, a father of two, was well-known among bicyclists in the area because he built custom bike frames.
"He was a craftsman," Merriam said. "A lot of people owned frames built by him with loving care. He was a very talented guy, and a lot of people knew him."
Jed Weeks, board president for a Baltimore bicyclist advocacy group who said he's met Palermo a couple times, called the circumstances surrounding his death shocking.
"It's shocking that anyone would leave the scene of a crash regardless of their profession," said Weeks, board president for Bikemore.
He said his group had advocated with Baltimore's transportation department to install a barrier between the bike lane and the lanes of traffic on the road where Palermo was killed. The department turned them down, he said.
A spokeswoman for the transportation department didn't immediately return a call for comment Monday.
According to the Episcopal Church of Maryland's website, Cook was born in Syracuse, New York, and grew up in Baltimore. She was ordained with the Maryland diocese in 1987, and served in Virginia, New York, Pennsylvania and on Maryland's Eastern Shore, according to the website.
She was elected as Episcopal Church of Maryland's first female bishop in September.
In a statement after her election, Cook said she was profoundly moved to "finally coming home to serve in the diocese that formed me and is in my bones."
She said she was looking forward to exploring "the proclamation of the life-giving Good News in a way that reaches across the generations."
Thanks for reading CBS NEWS.
Create your free account or log in
for more features.