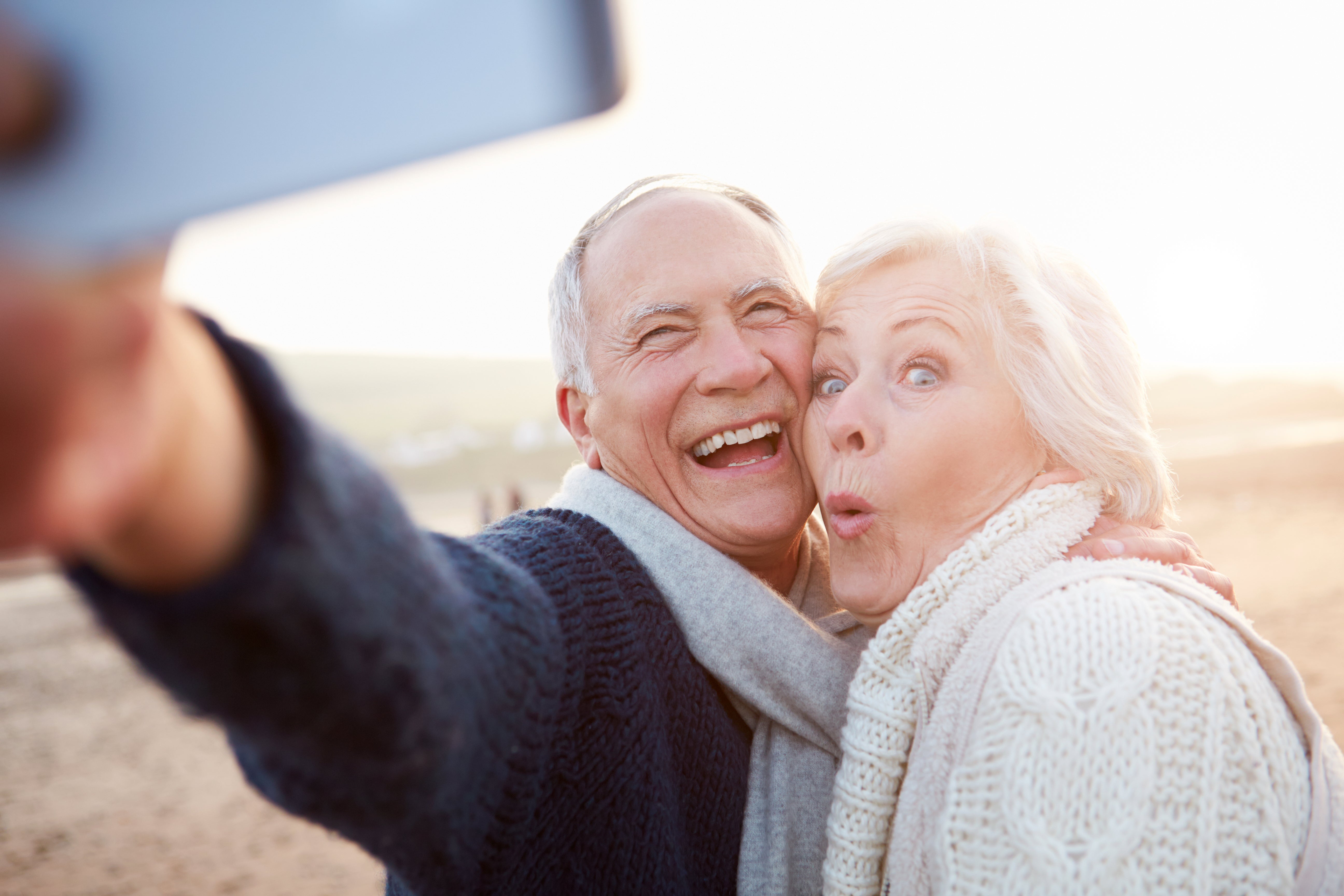 ​Feel younger than your age? You may be onto something
LONDON -- Cookbook author Marian Armitage just celebrated her 60th birthday, but she's not letting getting older slow her down. She rides a bicycle daily to the store, to visit her children, to her Pilates class - anywhere around London.
"I certainly don't feel like 60, or how one perceives being 60 years old," she says, putting her groceries in a bicycle baskets. "Sixty is kind of a milestone that many people celebrate and I feel quite positive about moving beyond that."
Now researchers at University College London say older people who feel three or more years younger than their actual age have a lower death rate compared to seniors who feel their age, or those who feel more than one year older than their chronological age. Their research is published online in the journal JAMA Internal Medicine.
"In our study, we found that those people who felt older than they are, were less likely to survive," says Andrew Steptoe, one of the study authors. "People who felt younger than their real age were more likely to survive over the next eight years or so compared to those who felt older."
Steptoe says researchers tracked nearly 6,500 senior citizens in England, from around 2004 to the present. They found that almost 70 percent felt younger than their real age, about a quarter said they felt close to their age and just under five percent felt more than a year older than their chronological age.
Tracking the adults over time, researchers determined adults who felt younger had a 14.3 percent mortality rate, whereas adults who said they felt older had a near 24.6 percent mortality rate. Those who felt their actual age had a 18.5 percent mortality rate, according to the study. University College London's Steptoe says they're not sure why.
"We don't know if [people who feel older than their age] are sicker, more immobile - but even when you take those factors into account, you can't fully explain the relationship. Someone who feels younger is possibly healthier than someone who feels older - they have fewer diseases, they may be more mobile," he says.
The study indicates that health factors like maintaining a healthy weight and following medical advice, as well as living among people who feel younger than their actual age could play a role, and that further research is needed.
Tom Fountain, an 80-year-old who says he feels like he's in his 60s, says he enjoys hanging out with his adult grandson. As the two laugh and share jokes on a London street, Fountain points to his brain and says, "If you don't keep this going - this body don't work. I don't feel my age because I'm always doing something all of the time."
The authors of the study said the average chronological age of the seniors tracked was 65.8 years, and that their average self-perceived age was 56.8 years. They write that self-perceived age has the potential to change, and that seniors who feel older than their actual age could be influenced by "targeted health messages promoting positive health behaviors and attitudes toward aging."
War veteran David Duff says that even though he'll soon turn 90, he feels like he's 35 - and he says he is living proof of the study's findings: "I am lucky, I have a good wife and good friends. Loneliness is the enemy of older people," Duff says. "Yesterday I did too much walking and I felt tired, but today, I feel marvelous!"
Marian Armitage, who recently published her first book on Shetland food and cooking, says she intends to keep her "young at heart" attitude as she grows older. "The research study doesn't surprise me at all," she says.
Follow Alphonso Van Marsh on Twitter: @AlphonsoVM
Thanks for reading CBS NEWS.
Create your free account or log in
for more features.