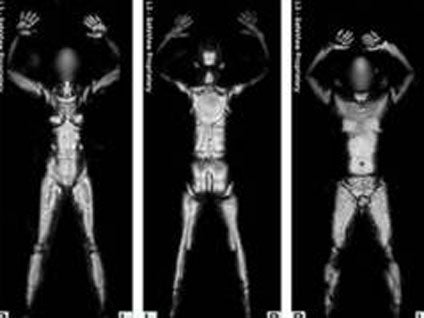 Feds Store Body Scans; US Marshals Saved 35,000 Images from Just One Courthouse
NEW YORK (CBS/CNET) Homeland Security has announced that body scanners will appear at virtually every major airport in the United States; however, not everyone is happy with what critics call a "virtual strip search," especially since a government agency has recently admitted to saving the images of people in their birthday suits.
The Transportation Security Administration and other government agencies have insisted that the "scanned images cannot be stored or recorded," but apparently the U.S. Marshals Service have figured out how to do just that, reports CNET.
Just this week the U.S. Marshals admitted to saving tens of thousands of images recorded at the security checkpoint of a single Florida courthouse.
An associate general counsel with the Marshals Service acknowledged that they had saved more than 35,000 images from the Orlando, Fla. federal courthouse.
According to CNET, body scanners are able to penetrate clothing to provide a highly detailed image of one's anatomy, including the good and the bad.
The U.S. government likes the scanners because they are able to detect concealed weapons better than other methods.
On the other hand, the Electronic Privacy Information Center and its executive director Marc Rotenberg told CNET that these "devices are designed and deployed in a way that allows the images to be routinely stored and recorded, which is exactly what the Marshal Service is doing. We think it's significant."
EPIC has filed a lawsuit asking that a federal judge pull the plug on the TSA's body scanning program, says CNET.
"TSA is not being straightforward with the public about the capabilities of these devices," Rotenberg told CNET. "This is the Department of Homeland Security subjecting every U.S. traveler to an intrusive search that can be recorded without any suspicion--I think it's outrageous."
A TSA agent maintains that the recording function is turned off and that they are "not ever activating those capabilities at the airport."
Still, the debate over how much loss of privacy is too much seems likely to intensify, as the deployment of the millimeter wave body scanners is poised to take off.
Thanks for reading CBS NEWS.
Create your free account or log in
for more features.