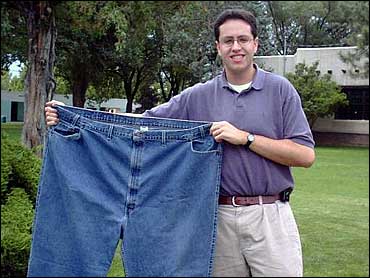 Subway's Jared Fogle suspected in child pornography case
ZIONSVILLE, Ind. -- A law enforcement source has confirmed to CBS News that Subway restaurant spokesman Jared Fogle is a suspect in a federal child pornography investigation.
FBI agents and Indiana State Police were at Fogle's house in Zionsville, Ind., and have removed electronics from the property.
Fogle's attorney, Ron Elberger released a statement to CBS News on Tuesday afternoon.
"Jared has been cooperating, and continues to cooperate, with law enforcement in their investigation of unspecified charges and looks forward to its conclusion," Elberger said. "He has not been detained, arrested or charged with any crime or offense."
Subway announced Tuesday that it is suspending its relationship with Fogle while the investigation continues.
FBI special agent Wendy Osborne said Tuesday that the FBI was conducting an investigation in the Zionsville area but wouldn't confirm it involved Fogle.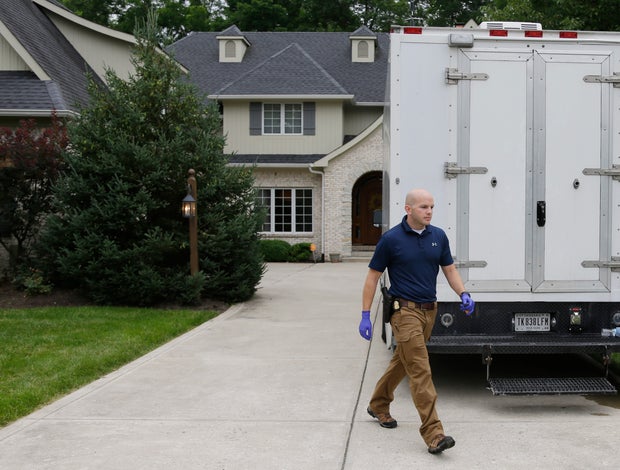 CBS affiliate WTTV and The Indianapolis Star report the house belongs to Fogle and that he was detained while electronics were removed from the home and analyzed inside a mobile forensics van. The Indianapolis Star photographed Fogle Tuesday stepping out of a police evidence van parked outside his home. Fogle later left his house with his attorney. He was wearing a rain jacket with the hood up.
Investigators from the U.S. Postal Inspection Service are also on the scene and assisting with the investigation, according to Dan Taylor, an inspector with the agency's Indianapolis office. He noted that the agency is called in when investigations involve items sent through the mail.
Fogle became Subway's pitchman in 2000, after losing more than 200 pounds while eating the restaurant's sandwiches and exercising.
Subway said in a statement that it was "very concerned" about the raid, which it believes "is related to a prior investigation" of a former employee of the Jared Foundation, an organization founded by Fogle to raise awareness about childhood obesity. Subway did not immediately say whether that employee was former foundation executive director Russell Taylor, who was arrested in May on child pornography charges.
Fogle will continue to be involved with the Jared Foundation, according to Elberger.
"As Jared has not done anything wrong, he will continue his outstanding efforts to fight child obesity," Elberger said in the statement to CBS News.
A complaint filed in Taylor's case lists seven counts related to the production of child pornography, as well as another charge for possession of child pornography.
Taylor is accused of secretly videotaping four children, ranging in age between nine and 16, on at least seven occasions total. In each case, the child who was allegedly videotaped was naked, according to a document filed in federal court on May 4. Investigators also allegedly found more than 400 videos of child pornography on computers and storage media recovered from Taylor's home office in his Indianapolis residence.
The document also notes that Taylor allegedly texted a woman links to websites that feature bestiality. She contacted police after receiving the alleged texts.
The Indianapolis Star reports that Taylor, 43, attempted suicide on May 6 while in jail. A spokesman for the U.S. attorney's office told the paper Tuesday that Taylor's health is improving.
Taylor's attorney, Brad Banks, said Tuesday his client is being held "pre-indictment" by federal officials pending a grand jury possibly considering the allegations against him.
Thanks for reading CBS NEWS.
Create your free account or log in
for more features.