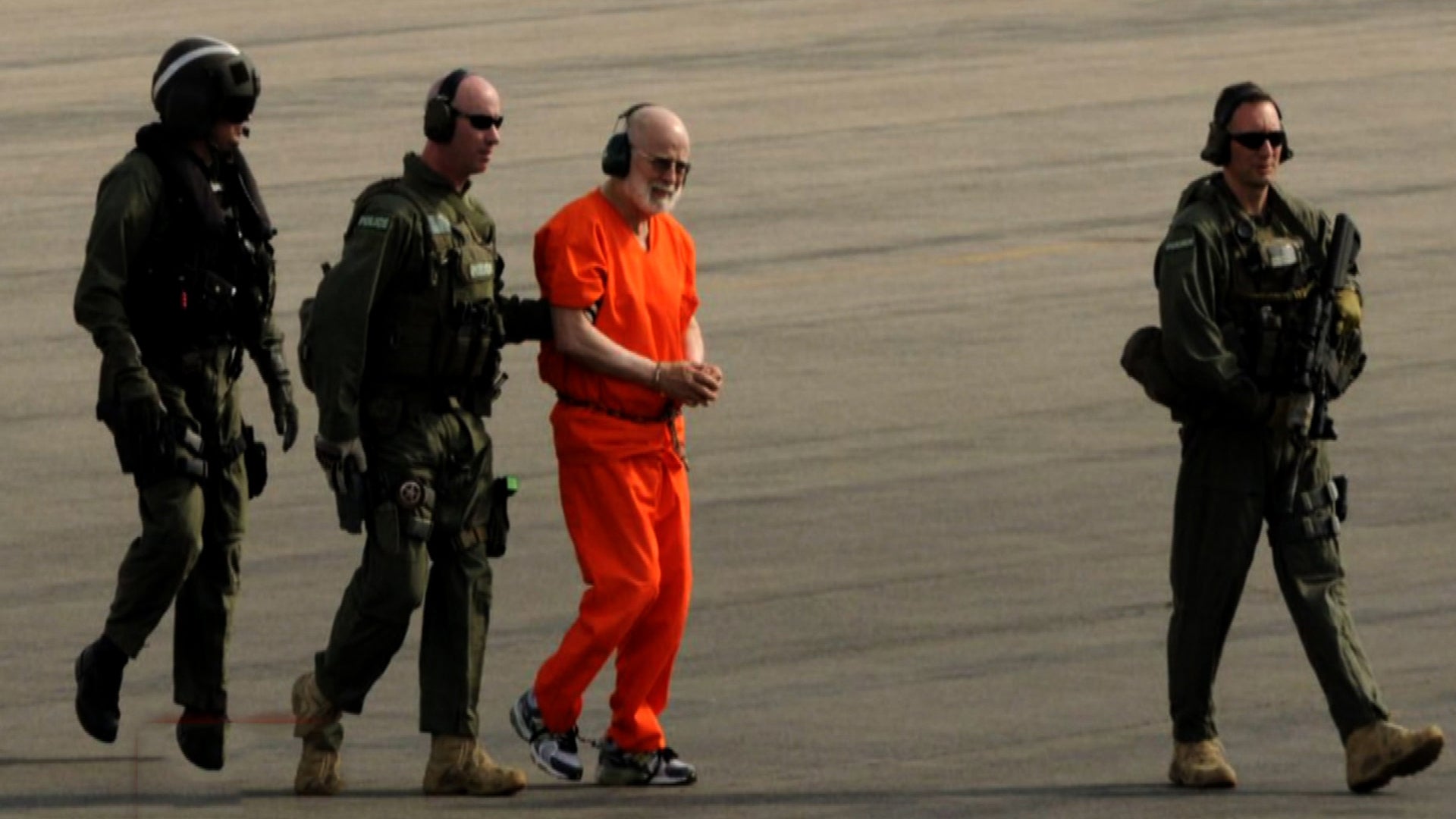 Federal agents on Whitey Bulger's capture
In the end, it was his own cover that did him in. That's what federal agents who finally put the cuffs on Whitey Bulger say the fugitive said after his 16 years on the lam ended. Bulger had become the elderly retiree who hid in plain sight for so many years in California. He had lost his criminal edge and fell for the ruse the feds concocted to get him out of his apartment and arrest him without a fight. Still, the infamous Boston gangster, once the FBIs most wanted man, had a small arsenal of loaded guns in his Santa Monica apartment. The federal agents who finally found him and his girlfriend, Catherine Greig, tell their stories for the first time to Steve Kroft for a 60 Minutes report on Bulger's capture to be broadcast Sunday, Nov. 24 at 7 p.m. ET/PT.
The agents that arrested him lured him to a garage storage area with a ruse about a burglary and a need to check his stored items. "[Bulger] said it was hard to keep up that mindset of a criminal and that's part of the reason he came down to that garage," says now-retired FBI Agent Phil Torsney, part of the Bulger fugitive task force. "He said if he was on his game,...15, 20, 30 years ago, he probably would of sensed something there," Torsney tells Kroft. "It was hard to stay on that edge, that criminal edge."
Bulger was recently sentenced to two life terms for 11 murders and a raft of other charges under an indictment that originally included 19 murders. He was the gangster of old during his trial, playing it cool and showing his famous temper in a few foul-mouthed exchanges with prosecution witnesses. But in Santa Monica, he was just an old man who wore tube socks from the discount store. Scott Garriola, an FBI special agent in Los Angeles, who helped make the arrest, says he asked Bulger about the 64-ounce bottles with white socks stretched over them in his apartment. "[Bulger] goes 'I buy tube socks from the 99-cent store and they're too tight on my calves and that's the way I stretch them out.'"
An incredulous Garriola then asked the former gangster, who had a huge stash of cash in his apartment, "Why are you shopping at the 99-cent store? You have half a million dollars under your bed." He says Bulger told him, "I had to make the money last."
He may have turned into the alias he was hiding under, octogenarian "Charlie Gasko," but despite his age, his arrest was anything but a relief. Garriola says he asked Bulger, "Aren't you relieved that you don't have to look over your shoulder anymore...?" The FBI agent says Bulger looked at him and said, "Are you f___ing nuts?"
He was Whitey Bulger once more, the former and once feared king of Boston's underworld. Asked to sign a consent form allowing the FBI to search the apartment, he signed his name, James J. Bulger. Says Garriola, "As he's signing, he says, 'That's the first time I've signed that name in a long time.'"
Thanks for reading CBS NEWS.
Create your free account or log in
for more features.