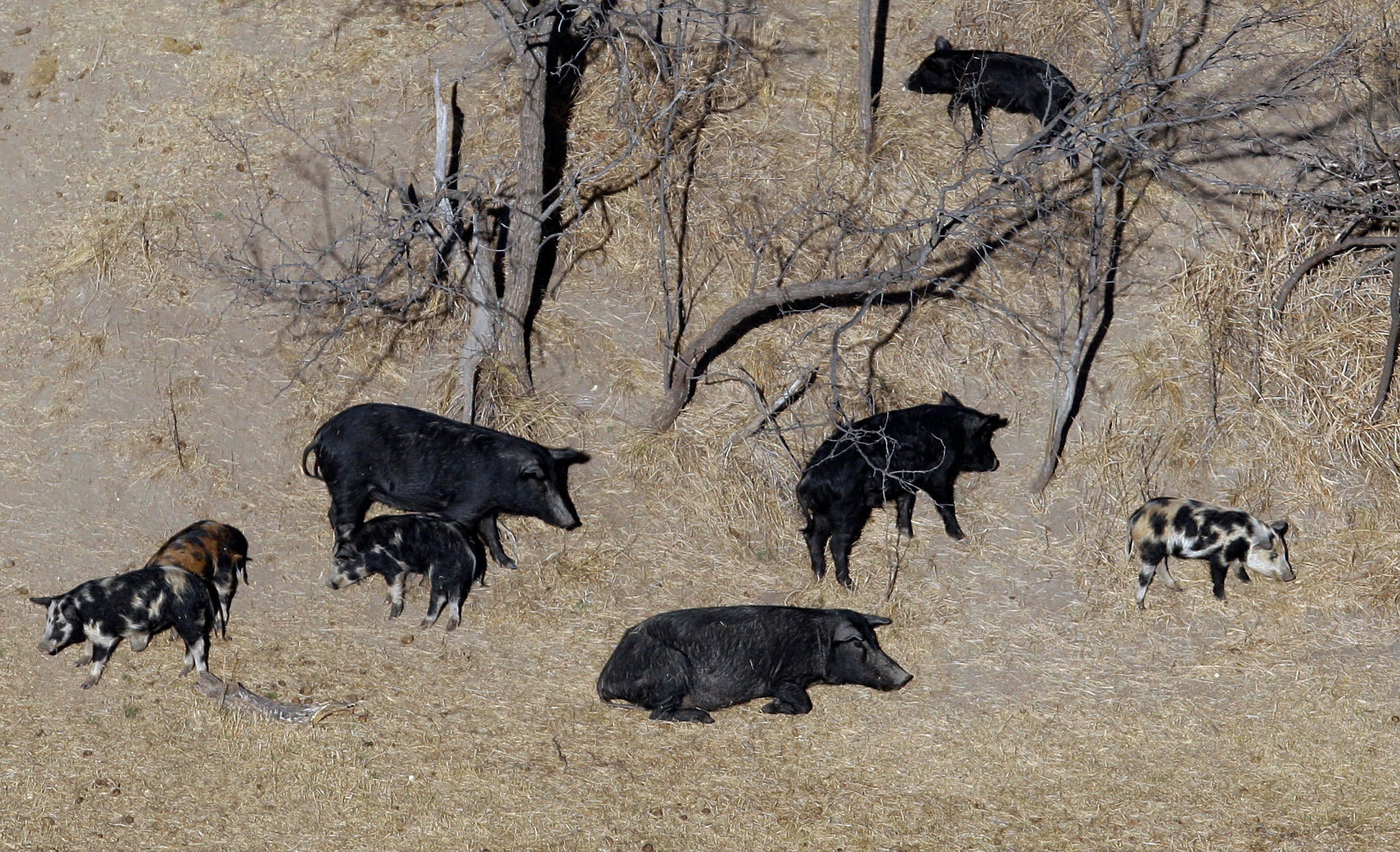 Fearing "feral hog apocalypse," Texas approves drastic measures
NORTH TEXAS -- Announcing the "feral hog apocalypse" is within reach, Texas Agriculture Commissioner Sid Miller has approved of the first pesticide targeting wild pigs, CBS Dallas reports.
The estimated 2.5 million feral hogs in Texas cost an estimated $50 million a year in damage to Texas agriculture, according to the Austin American-Statesman. In addition to the damage to crops and livestock tanks, hogs cost untold damage to suburban yards.
Miller said they will use the pesticide, Kaput Feral Hog Lure, as bait food laced with warfarin which is the same drug used to kill rats. It can also be prescribed by doctors, in smaller doses, to prevent blood clots
But the move has upset hunters, who've gathered more than 1,200 signatures in opposition within two days.
"We don't think poison is the way to go," said Eydin Hansen, Vice President of the Texas Hog Hunters Association.
He prefers hunting and trapping methods to control the invasive species.
Hansen has been hunting hogs since he was 16.
"It's a way to feed your family," he said.
He worries soon he won't want to take that risk.
"If this hog is poisoned, do I want to feed it to my family? I can tell you, I don't."
Hunters and conservationists are afraid other animals may be exposed to toxin.
"If a hog dies, what eats it? Coyotes, buzzards…" said Hansen. "We're gonna affect possibly the whole ecosystem."
The Kaput product website claims its low toxicity decreases that risk.
The company has also created a bait station to disseminate it that limits access to other wildlife.
Hansen remains skeptical.
"I personally don't think it's going to work," he said.
Miller told the state, in light of the product's approval, his department would no longer need $900,000 earmarked for feral hog control research.
As a state senator, Miller authored legislation that allowed for the shooting of wild hogs from helicopters. Now, more than 27,000 wild pigs are killed that way, according to the Austin American-Statesman.
Thanks for reading CBS NEWS.
Create your free account or log in
for more features.