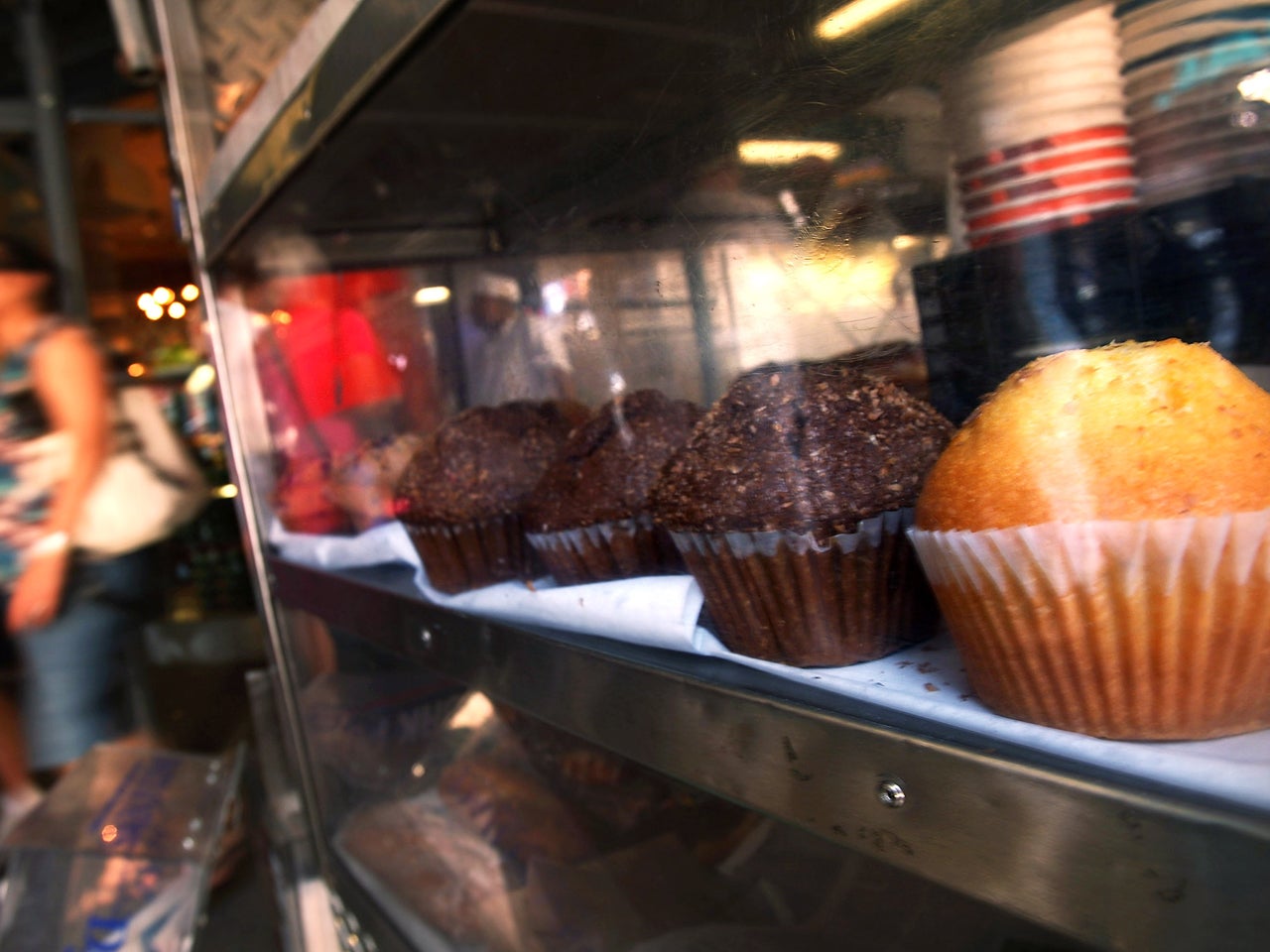 FDA eyes ban on trans fats due to heart disease risk
Trans fats may be on their way out of U.S. foods.
The Food and Drug Administration has announced plans to have so-called "partially hydrogenated oils (PHOs)," which are the main source of artificial trans fats in processed foods, to be classified as food additives. That means they won't be allowed to be used in food without authorization of the FDA, which may effectively ban the substances.
FDA commissioner Dr. Margaret Hamburg told reporters Wednesday that the action is being considered because PHOs are "not generally recognized as safe for use in food."
The agency will allow 60 days for comments from the public and food manufacturers, asking the latter how long it might take to reformulate current products should the determination be finalized.
The agency pointed out some companies have voluntarily been scaling back the amount of trans fat in foods. But it wants more to be done - an additional 20,000 heart attacks and 7,000 deaths from heart disease each year could be prevented by reducing trans fats, according to the FDA.
"These are significant numbers," said Hamburg.
"While consumption of potentially harmful artificial trans fat has declined over the last two decades in the United States, current intake remains a significant public health concern," she added in a statement. "The FDA's action today is an important step toward protecting more Americans from the potential dangers of trans fat."
The oils behind trans fats can be found in crackers, cookies, frozen pies, other baked goods, microwave popcorn and other snacks, frozen pizza, coffee creamers, refrigerated dough products (like biscuits and cinnamon rolls), ready-to-use frostings, vegetable shortenings and stick margarine, according to the FDA.
Consuming trans fat has been tied to an increased risk for coronary heart disease, a condition in which plaque builds up inside the arteries, which may lead to a heart attack. Previous research, including a 2002 report from the nonpartisan Institute of Medicine, found a direct correlation between eating trans fats and increased levels of "bad" LDL cholesterol, which in turn can increase heart disease risk. The institute recommended against eating any amount of the fats, finding they offered no health benefit.
Trans fat content has been labeled on foods since 2006, and since then, consumption rates have dropped from about 4.6 grams of trans fat per day in 2003, to about 1 gram per day in 2012.
New York City banned trans fats in city's foods in 2006.
New York City mayor Michael Bloomberg told CBS News correspondent Michelle Miller Thursday that his proposal was first met with opposition, but in the years since, no restaurants or manufacturers have told him removing trans fats affected their business.
"The truth of the matter is the restaurant industry adapted very easily," he said. "Their business is better than ever."
But did it improve the health of New Yorkers?
A 2012 study examining fast food receipts found the 2006 ban caused trans fat levels to drop by an average 2.4 g per lunch.

Bloomberg added that New Yorkers live about 2.5 years longer than elsewhere in the country, due to public health efforts such as the trans fat and indoor smoking bans, and reductions in crimes and traffic deaths.
"I've always been in favor of not banning things like smoking or fattening foods, but our job is to give you the information," the mayor said. "In the case of trans fats, you don't make the decision as to what's in your food, that's made by the companies. So working with the companies to get them to something that was better for everybody turned out to be successful."
He added that he doesn't anticipate much opposition to the FDA's proposal since many major manufacturers and retailers have already removed the fats from products in recent years.
People worried about trans fats given the FDA's announcement should look to their Nutrition Facts label and consider products with the lowest combined amounts of saturated fat, cholesterol and trans fat, Dennis M. Keefe, director of FDA's Office of Food Additive Safety, said in an FDA Consumer Update.
"Trans fatty acids are added to processed foods as an inexpensive way to improve taste and texture and lengthen shelf life, but there are other ways of achieving these results that do not directly promote the development of heart disease,"Dr. David Frid, a cardiologist with the Cleveland Clinic, told CBSNews.com in an email. "This move by the FDA has the potential to decrease the percentage of Americans who get heart disease while having very little effect on the individual's lifestyle."
Thanks for reading CBS NEWS.
Create your free account or log in
for more features.