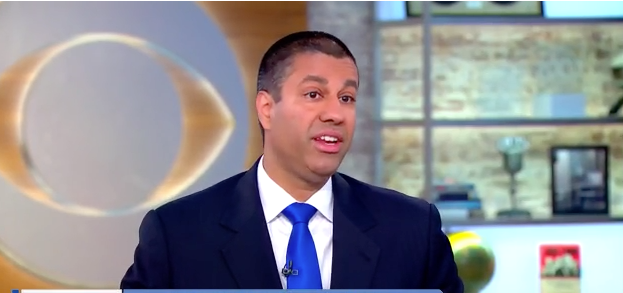 FCC chairman responds to critics of net neutrality rollback, vows to stop "bad apples"
Federal Communications Commission Chairman Ajit Pai says that as the FCC rolls back the Obama-era net neutrality rules, consumers will be protected under the commission's new "Restoring Internet Freedom" rule which goes into effect today. The new legislation replaces "net neutrality" rules introduced by the Obama administration that aimed to ensure that internet service providers treat all online content, apps and traffic equally.
Pai told "CBS This Morning" that the new rules will provide a "light touch approach" that produces "tremendously positive" benefits for consumers.
Pai says he believes the net neutrality rules adopted during the Obama administration discourage internet providers from making investments in their network to provide better, faster online access. In his announcement of the repeal proposal last year, he claimed the regulations "depressed investment in building and expanding broadband networks and deterred innovation."
But critics claim that the FCC's new rules could invite internet service provides an opportunity to slow down its competitors' content. Pai told CBS that the Federal Trade Commission will work to prevent such cases of "bad apples in the internet economy" from taking place.
"We've empowered the FTC to take action against any company that might act in any competitive way," said Pai. "The consumer is going to be protected and we preserve the incentive for companies to build out better, faster, and cheaper internet access."
He added, "consumers need to be protected and the FTC is the only one under current law that can do that."
Pai has said he agrees with the concept of a "free and open" internet, but disagrees that regulating the service like phone networks is the best way to achieve that goal.
Thanks for reading CBS NEWS.
Create your free account or log in
for more features.