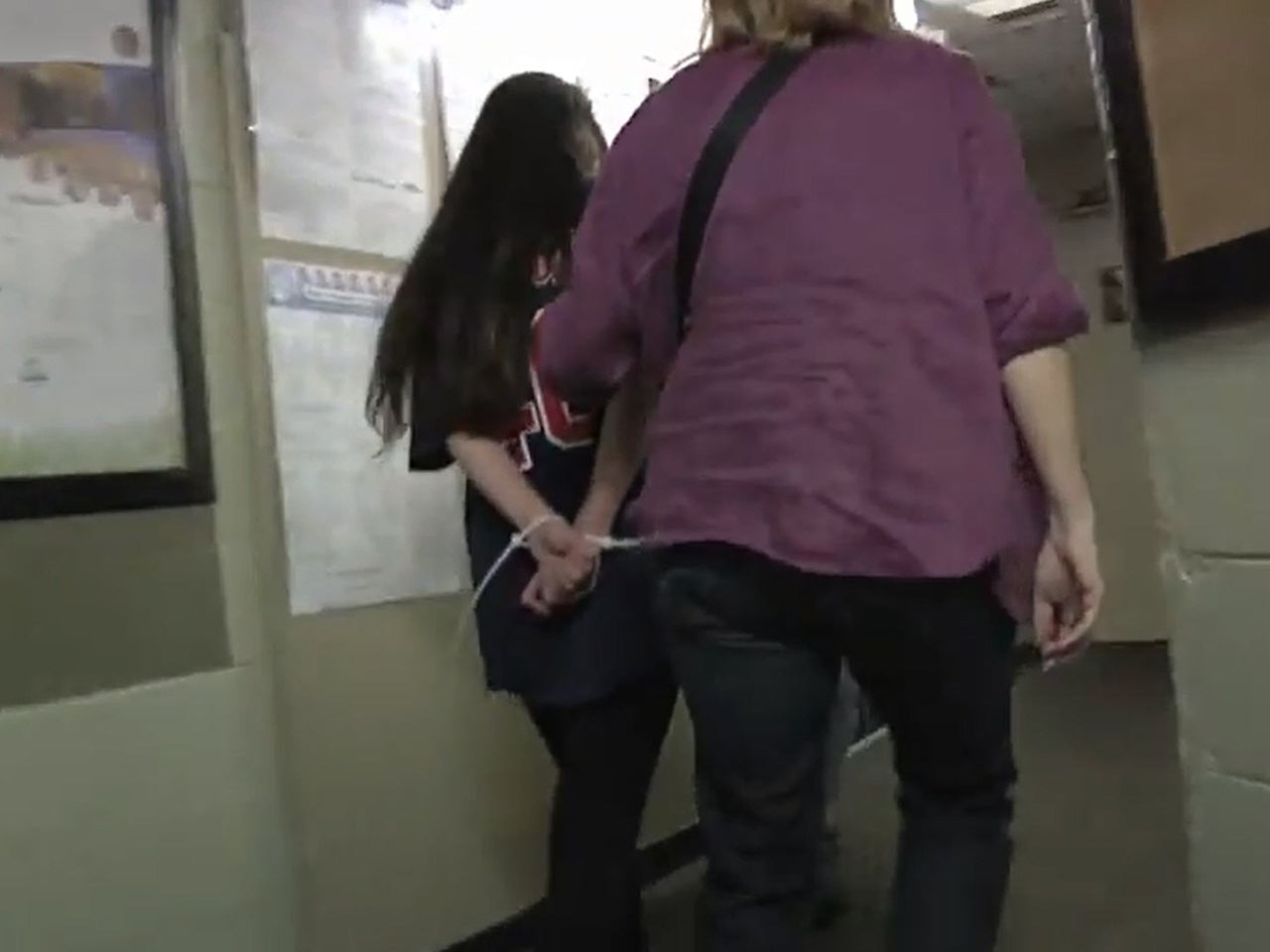 FBI's new game-plan to fight Super Bowl sex trafficking
SAN FRANCISCO -- The FBI will take a new approach in its efforts to crack down on sex trafficking during the Super Bowl, reaching out to women and girls selling sex in the run-up to the game to give them a way out and get them to turn against their traffickers.
This year's event at Levi's Stadium in the San Francisco Bay Area, like other large sporting events, is expected to be a magnet for trafficking in part because many thousands of men will pour into the region, according to experts.
Victims' advocates and local law enforcement officials say the FBI's efforts are laudable, but they warn that victims are often too fearful to help prosecute their traffickers.
The new approach will rely on local nonprofit groups to make initial contact with the women and girls before the FBI steps in to provide them with access to its victims' advocates and other services.
"The goal is to reach anyone who is being trafficked," said FBI Supervisory Special Agent Doug Hunt, who manages the San Francisco office's anti-trafficking efforts, which will also include sting operations the agency has used before previous Super Bowls.
Anti-trafficking advocates say there is no evidence that additional women or girls are forced into prostitution to serve the Super Bowl market. But those already trafficked may be moved to such events as their traffickers see opportunities to make money.
"This is hidden," said Dominique Roe-Sepowitz, director of the Office of Sex Trafficking Intervention Research at Arizona State University. "The victims, buyers and sellers are all doing this behind a curtain, so it's difficult to capture what's happening."
The FBI and local law enforcement agencies announced the arrests last February of 360 sex buyers and 68 traffickers and the recovery of 30 juvenile victims in a six-month operation in anticipation of the 2015 Super Bowl.
In 2014, the FBI said authorities recovered 16 children between the ages of 13 and 17 and arrested more than 45 pimps and their associates in Super Bowl-related operations.
Additionally, a coalition of law enforcement agencies and victims' groups under the umbrella "No Traffic Ahead" has been meeting about the Super Bowl since 2014 and, among other efforts, training hospitality workers about how to spot trafficking victims.
Thanks for reading CBS NEWS.
Create your free account or log in
for more features.