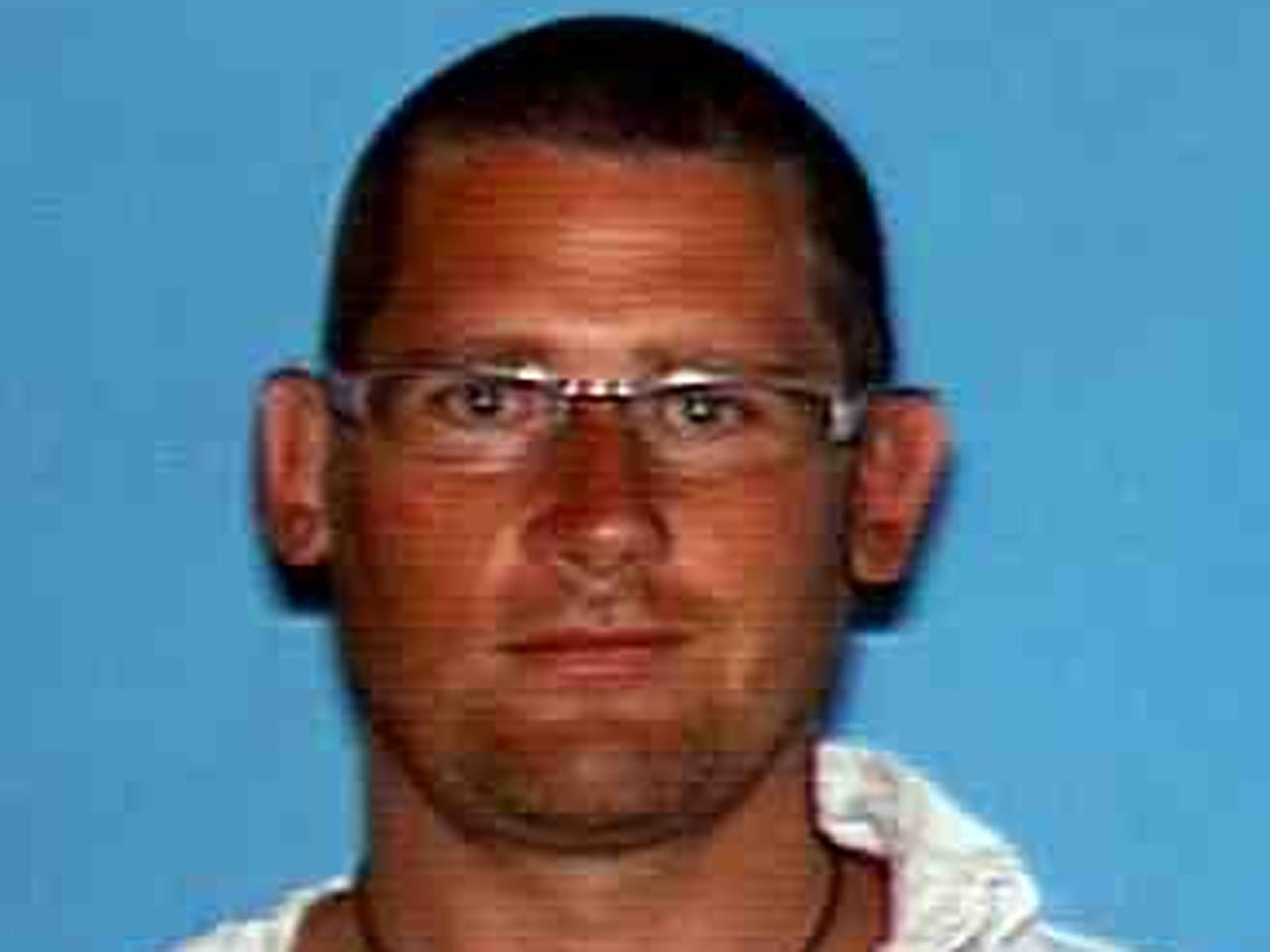 FBI manhunt on for San Francisco man, Ryan Kelly Chamberlain II, who may have explosives
SAN FRANCISCO -- The FBI has issued a nationwide alert to law enforcement agencies about a San Francisco social media consultant they consider armed and dangerous who is wanted on suspicion of possessing explosives.
FBI spokesman Peter Lee said Sunday that 42-year-old Ryan Kelly Chamberlain, II, was last seen in a dark blue, hooded sweatshirt and jeans.
Multiple agencies, including hazardous materials crews, searched Chamberlain's apartment in San Francisco's Russian Hill neighborhood on Saturday, blocking off the street to vehicle and pedestrian traffic for much of the day.
Some neighboring residents were evacuated as a precaution.
A federal law enforcement source tells CBS News agents combed through his apartment for some 16 hours and recovered what is believed to be explosive material. It was sent to the FBI lab in Quantico, Va. for testing.
Lee gave no details Sunday about the nature of the investigation, but said authorities believe Chamberlain is acting alone.
"We believe he is alone in the vehicle but we just don't know, again, where his ties or his network is so we ask that any members of the public be on the lookout for anyone that matches this man's description," Lee said at a press conference outside FBI headquarters on Sunday.
Lee said Chamberlain "has not made any threats that I know of," reports CBS San Francisco.
Chamberlain, whom the agency describes as white with brown hair and blue eyes, 6 feet 3 inches tall, and weighing about 225 pounds, is traveling in a white 2008 Nissan Altima with Texas or California license plates, but authorities do not know where he is heading, Lee said.
His boss at a music rights consultancy group said he last contacted her Friday to remind her to deposit his paycheck at a new bank account. Brooke Wentz said the conversation was uneventful and that she was "tremendously dumbfounded" by the news that the contractor she hired to handle her company's social media accounts was wanted by the FBI.
"He's a nice guy," Wentz told The Associated Press.
Wentz said it didn't seem like Chamberlain was staying in the apartment on Jackson Street. She said when she mailed him his paycheck in April, he told her he would have to go the apartment to pick it up. She said he seemed under financial pressure because he told her that two friends who were leasing his apartment left without telling him and he had to scramble to pay for two rentals.
"I wondered what kind of friends would do something like that? I tried to ask him about the situation but he was kind of evading my question," Wentz said.
Randy Bramblett, a personal trainer and professional athlete in San Francisco, said he became friends with Chamberlain through Project Sport, a local sports marketing company. The company let Chamberlain go when it was sold in November and he soon lost touch with friends and stopped returning calls and messages, Bramblett said.
"We all knew that he was a very emotional guy and when he didn't get his own way he would say 'Screw you, I'm going to go do my own thing,"' Bramblett said. "I've never seen him be violent, ever, but I would definitely say that maybe emotionally and mentally he was a little unstable."
Chamberlain had worked for years as a political consultant on Democratic campaigns, Bramblett said.
He also worked as an independent contractor for The San Francisco Chronicle during the 2012 NFL season, doing social media to boost coverage for the San Francisco 49ers Insider iPad app, the newspaper said.
A spokeswoman for the University of San Francisco said Chamberlain taught a "Grass Roots Mobilization" course to graduate students in the Public Affairs program in 2011. Anne-Marie Devine said Chamberlain taught for one semester, and wasn't invited to teach another course. She said she didn't know why, because hundreds of adjunct professors come and go at the university.
The affidavit and search warrant used to enter Chamberlain's home remain under seal.
Thanks for reading CBS NEWS.
Create your free account or log in
for more features.