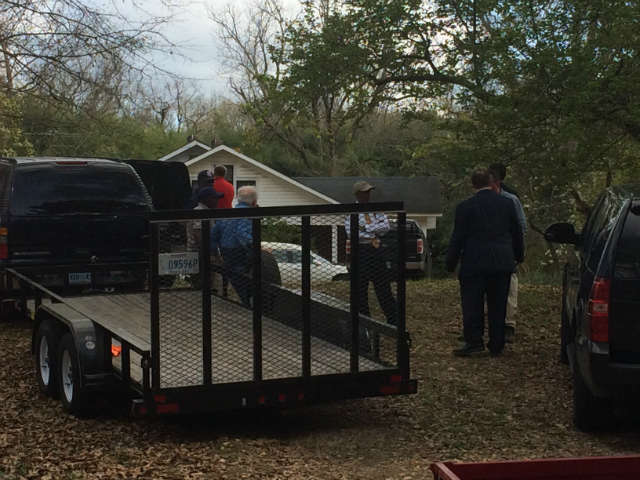 FBI investigating body of black man found hanging in Miss., official says
CLAIBORNE COUNTY, Miss. - Law enforcement officials are investigating the death of a black man who was found hanging from a tree Thursday after having been missing for two weeks.
Authorities have not released the man's name. However, he was identified by the Claiborne County NAACP chapter and family members as 54-year-old Otis Byrd.
He was found hanging in the woods about a half-mile from his last known residence, CBS News affiliate WJTV reported.
The investigation involves the FBI, the Justice Department's Civil Rights Division and the United States Attorney's office. The Mississippi Bureau of Investigation is also involved.
The man was last seen March 2 and was reported missing by his family days later, FBI Supervisory Special Agent Jason Pack said in a statement. Pack says the cause of death has not been determined, and authorities aren't sure if it's a homicide or a suicide.
The body was discovered Thursday as the Claiborne County sheriff's department and the state Department of Wildlife, Fisheries and Parks conducted a ground search for Byrd. The MBI received a missing persons report from the sheriffs on March 13.
Jim Walker, a spokesman for the MDWFP, said that about 25 minutes after the officers started the search, they found the body hanging in the woods about 200 yards from Byrd's house.
Walker said the body had "obvious signs" of decomposition, indicating it had been there for more than a day.
Claiborne County Sheriff Marvin Lucas Sr. said a positive identification will not be available until the completion of an autopsy, which he said should help determine the cause of death.
Lucas said the body, which was found hanging by a bedsheet, has been sent to the state Crime Lab in Jackson.
"We are calling on federal authorities to immediately investigate the hanging death of Mr. Otis Byrd to determine whether or not his death is the result of a hate crime," Derrick Johnson, the President of the NAACP Mississippi State Conference said in a statement, WJTV reported.
Byrd has a criminal record and was incarcerated in 1980 for the killing of a woman during a robbery. He was paroled in 2006.
Thanks for reading CBS NEWS.
Create your free account or log in
for more features.