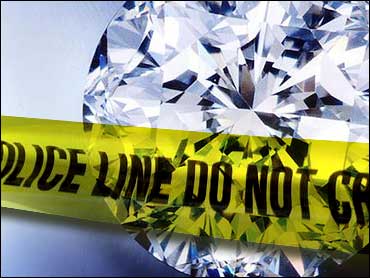 FBI busts 5 in Portland, Ore. in alleged multi-state diamond theft ring
(CBS/AP) PORTLAND, Ore. - Five people have been arrested in Portland in connection to a multi-state diamond theft ring that made off with more than $1.4 million in gems from various jewelers, prosecutors say.
According to the FBI, one man would walk into a jewelry store, sometimes accompanied by a woman, and would pretend to shop for a diamond ring. After asking to see large gems, the phony customer would grab them and race to a getaway car.
The indictment says the thefts occurred between December 2010 and January 2011 from stores in Oregon, California, Tennessee and Nevada. The gems were reportedly transported to Pennsylvania for sale.
Michael Young, 39, Ernest Remor, 36, Trey Adams, 27, Victor Lupis, 25, and Jack Cannon, 25, were all charged with interstate transportation of stolen property and conspiracy.
Two of the five defendants, Young and Remor, pleaded not guilty Wednesday and were ordered detained as flight risks pending trial set for Sept. 27.
The other three defendants charged in the indictment will appear at a later date, according to the U.S. Attorney's office.
"This is not some Hollywood fantasy film filled with `A List' stars and fancy cars," said Alan J. Peters, acting FBI special agent in charge in Oregon. "This is a criminal case with real victims stretched across the U.S."
Thanks for reading CBS NEWS.
Create your free account or log in
for more features.