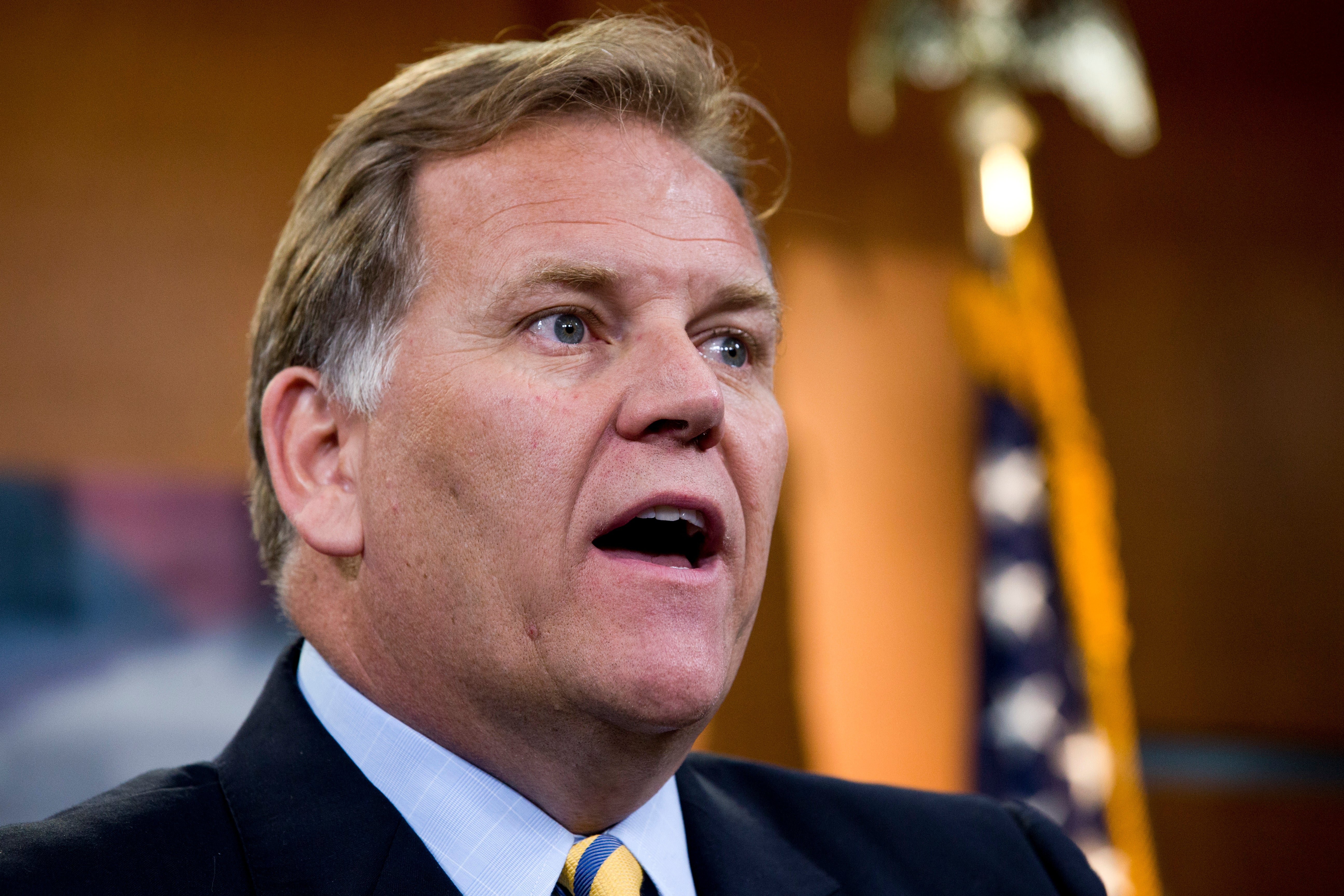 FBI Agents Association endorses Mike Rogers for FBI director
An association representing thousands of current and retired FBI agents is urging President Donald Trump to pick former House Intelligence Committee chairman and former FBI special agent Mike Rogers to lead the bureau after the president fired FBI Director James Comey.
Rogers was expected to interview for the position with Attorney General Jeff Sessions just hours after the endorsement.
The FBI Agents Association made the announcement Saturday as Department of Justice officials interviewed candidates to fill Comey's shoes. Rogers was an FBI special agent until 1995, when he left the bureau to enter politics. He served in the House from 2001 to 2014.
The FBIAA represents more than 13,000 active and retired agents.
"Chairman Rogers exemplifies the principles that should be possessed by the next FBI director," FBIAA president Thomas F. O'Connor said in a news release. "It is essential that the next FBI director understand the details of how agents do their important work. Mike Rogers' background as a special agent, veteran of the armed forces and former member of Congress sets him apart as someone capable of confronting the wide array of challenges facing our help ensure that the bureau remains the world's premiere law enforcement agency."
"Rogers' unique and diverse experience will allow him to effectively lead the men and women of the Bureau as we work to protect our country from criminal and terrorist threats," O'Connor continued. "During his time in Congress he showed a commitment to confronting threats to our country in a nonpartisan and collaborative manner."
Mr. Trump sent Washington into disarray when he abruptly fired Comey Tuesday night with no replacement waiting in the wings. FBI Deputy Director Andrew McCabe is filling in as acting director until Mr. Trump finds someone to take on the role.
On Air Force One Saturday, en route to give a commencement speech at Liberty University in Virginia, Mr. Trump said he may pick a replacement for Comey before leaving for his first foreign trip Friday.
Comey was leading the investigation into Russian election meddling, and pressure is building for the administration to appoint a special prosecutor to lead that investigation. Some members of Congress are also calling for Department of Justice Inspector General Michael Horowitz to expand an ongoing investigation into the FBI's handling of the Clinton email investigation to include the decision to fire Comey.
Thanks for reading CBS NEWS.
Create your free account or log in
for more features.