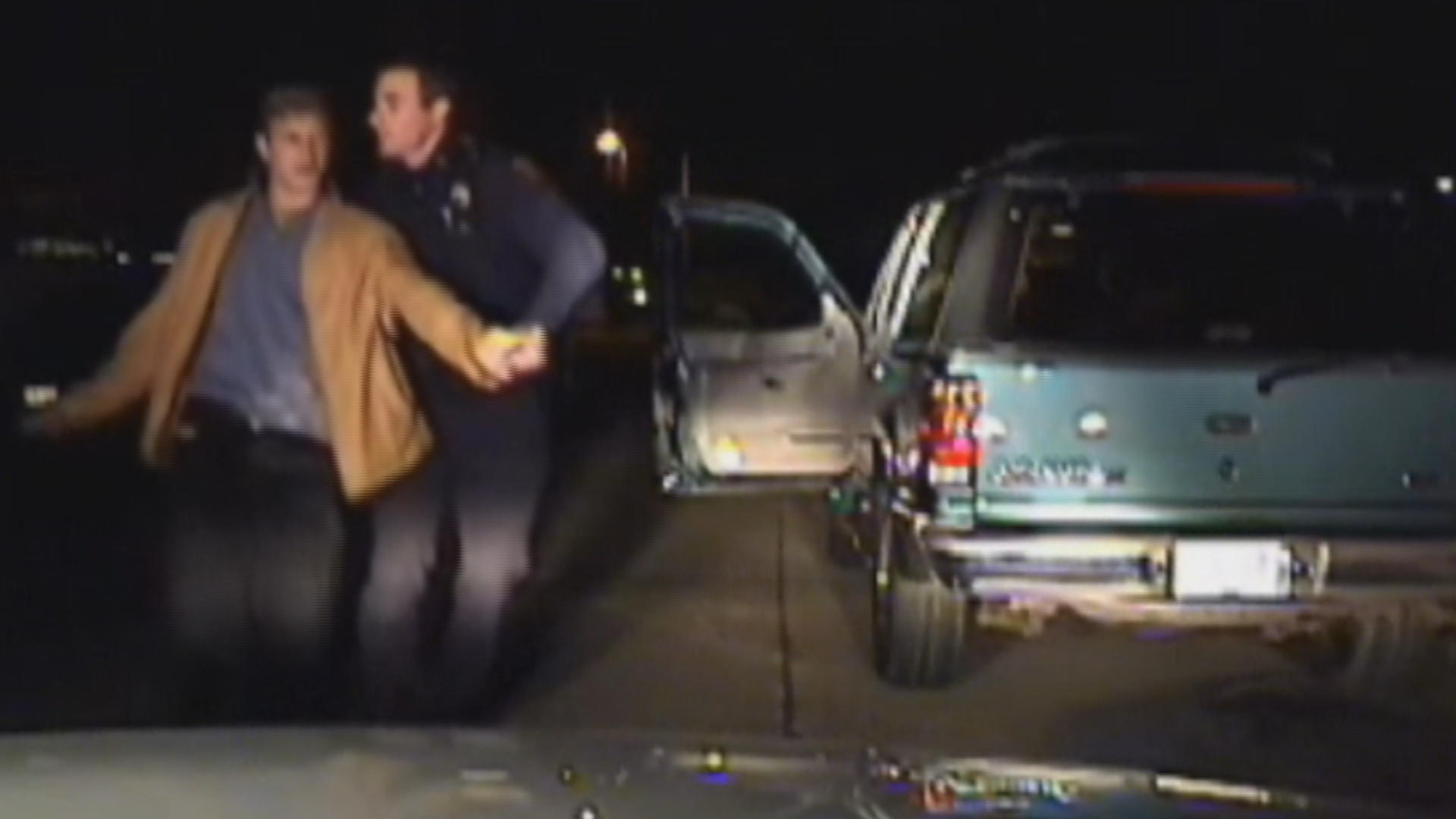 Father buys $64,259 ad calling for police to reopen investigation into son's death
A Wisconsin father spent nearly $65,000 to run a full-page ad in Tuesday's Washington Post to push police to reopen their investigation into his son's death. Michael Bell Jr. was shot and killed by officers in 2004. "48 Hours" correspondent Erin Moriarty speaks to Michael's father about why he doesn't think his son's death was justified.
According to the Washington Post, police shot and killed almost 1,000 civilians in 2017. So far this year, police have used deadly force against 86 civilians.
Police reports say Michael Bell Jr. was drunk and uncooperative when he was pulled over by cops early on the morning of November 9, 2004. There was a scuffle. Cops finally had Michael in a hold over a car in the family's driveway when suddenly officer Erich Strausbaugh yelled, "He has my gun."
"He calls out that 'he has my gun.' He's panicked. It was a very high pitched, very emotional voice," said Bell Jr.'s father, Michael Bell.
Another cop rushed in and shot the young man in the head. He died about three hours later.
"Unless you've gone through it, it's a degree of suffering that nobody else can understand," Bell said.
After three days, the Kenosha police chief declared Michael's death "a justifiable homicide" but that didn't make sense to his dad.

When the Bell family sued the Kenosha Police Department for the "unlawful use of deadly force," they discovered that the stories of the four officers involved didn't match witness statements from family and neighbors, or medical evidence.
As seen in the police reenactment, the officer who fired the shot, Alberto Gonzalez, said he was positioned to the left of Michael and couldn't see if he had a gun.
Michael's dad disputes that account. A photo recreating what Bell thinks happened based on witnesses at the scene, shows that Gonzalez was positioned between Michael and Strausbaugh. And in fact, the autopsy shows Michael was shot on the right side of his head – not the left.
Bell's attorneys confronted the officers with the evidence in pre-trial depositions. He says that what the police say happened couldn't have because of the medical examiner's report.
Just days before the case was going to trial, the city settled the case for $1.75 million. Still not satisfied, Bell hired Russell Beckman, a retired Kenosha police detective to take a closer look at what might have happened the morning Michael was shot.
Beckman discovered something that appears to have been either missed or ignored in the original police investigation: a broken car mirror that was at the center of the police scuffle. He demonstrated his theory using an unloaded gun and a police holster similar to the one officer Strausbaugh was wearing.
"The gun comes in contact with the mirror and gets caught in the jacket gap," Beckman explained.
Bell now believes it was the mirror, not his son, tugging at officer's Strausbaugh's belt.

But when he asked county, state, and federal officials to take a new look, he got nowhere. Michael Graveley, the Kenosha County district attorney, says the chances of bringing charges against any of the officers has passed.
"I think the simplest explanation here is that officers were candid at the beginning of this process. I hope that officer Strausbaugh would have reported if his holster had been caught," Graveley said.
More than 13 years after his son's death, the former military pilot still soldiers on.
"Nobody understands what it takes to get to this level, to bring this kind of awareness to it," Bell said. "The best way to describe is that it's my duty."
Bell may never get a new investigation into his son's death, but because of a billboard campaign, Wisconsin is now the only state that requires an independent investigation after a police shooting – a law he believes should be enacted nationwide.

It's not just families of the person shot who suffer – so do the officers involved. In 2010, the officer who said Michael had been tugging at his gun, Erich Strausbaugh, took his own life. CBS News reached out to the Kenosha Police Department, but it did not respond to our requests for comment.
Thanks for reading CBS NEWS.
Create your free account or log in
for more features.